NEXT STORY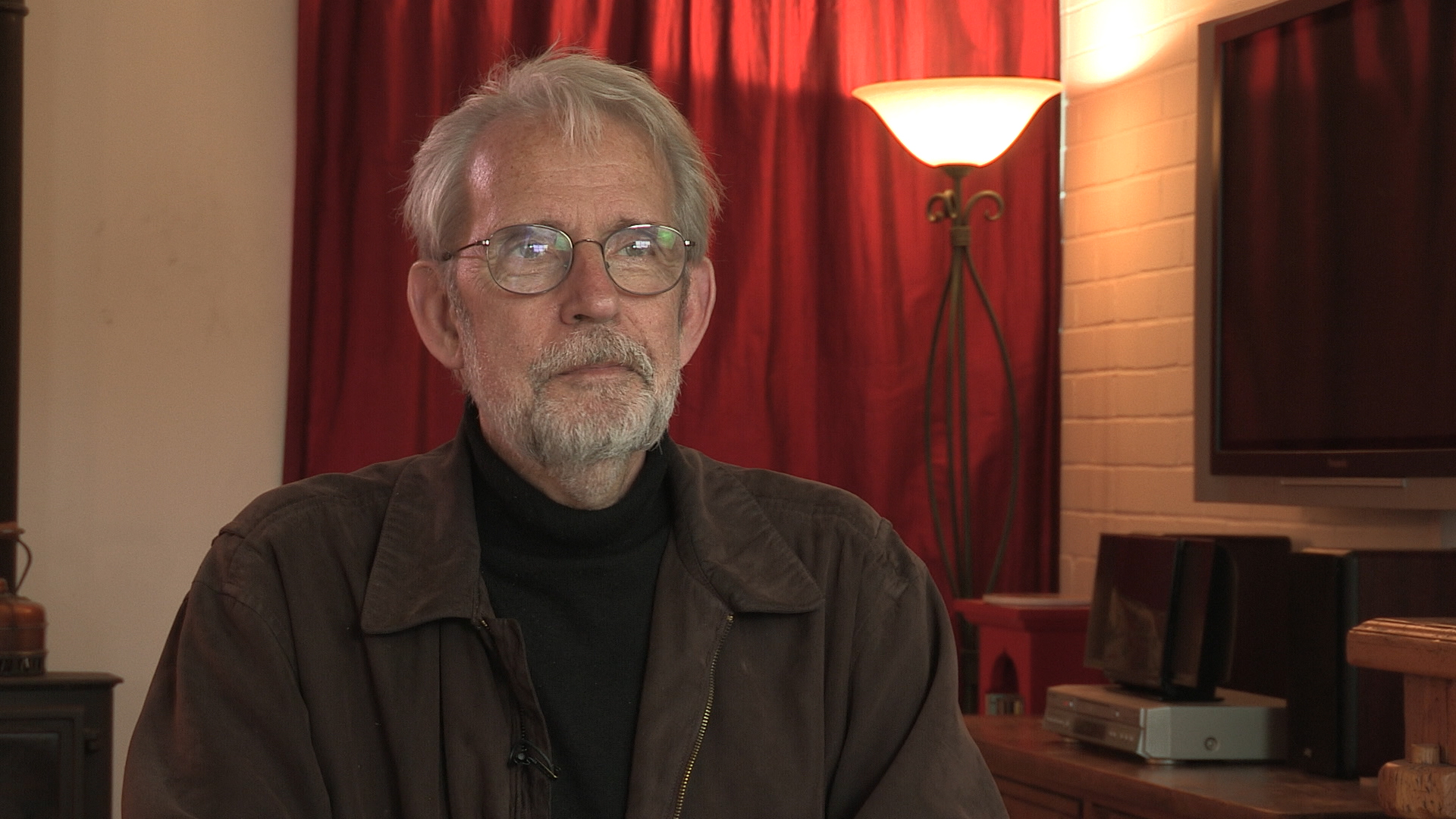 Why do people make films?
A sweet spot before teenage years that can determine your life
1
...
26
27
28
29
30
...
32
I remember, also, my dad, who was, I think, probably going through a difficult economic time – although as a kid, you had no real sense of this. And he'd been working all night, and he was sleeping on the sofa in the day. And I was in the living room, doing something. And suddenly, in his sleep, he called out. He started shouting. He was having some nightmare. And it startled me and kind of... I was afraid, like: what's happening? Because I'd never heard anything like that before. And my mother came into the room and, you know, saw what was going on, and calmed me down by saying, 'You know, Walter, not everyone in life gets to do what it is that they really like to do, and your father is very lucky that he is doing something that he really likes to do.' By implication: it is sometimes difficult, and he's struggling right now. But he, basically, really likes to be an artist.
And, you know, I took that in, both as the son of this man, who was having a nightmare, but also as a general principle about life, which was, sort of, surprising to me at that age. Because, as a kid, generally, you, sort of assume that people are doing what they want to do, and you learn later in life that that – as my mother was telling me – that's not always the case. We find ourselves doing things for... find ourselves, sometimes, in alleyways and corners of existence that we were surprised: how did we wind up here? Through whatever confluence of external events and our own internal drives.
But I certainly became very interested in sound and recording sound in my early teenage years. And looking back at myself, and looking at my own kids, and looking at the kids of other people, it seems that there is an age, a, kind of, a sweet spot, maybe from the age of nine to 12 or somewhere in there, where some inner compulsion, some inner drive that you have has a chance of being expressed. Because you've been around for ten years, you know, you're... you've had experience of the world, so you know certain things by the age of ten, let's say. But you're not yet a teenager, you're not yet subject to the crowd control that happens when you're overly influenced by what your friends are doing.
There seems to be a little window that opens up in those years, where something that is essentially finding a way of expressing itself. And then, as you get into teenagerdom, and the hormones begin to take over, and peer pressure starts to exert itself, you may find, 'Well, now, I have to get serious, or I have to do what everyone else is doing.' And luckily, in my case, I found a way to link up later in life, at the age of 20, with something that I really enjoyed doing when I was ten. And I suggest, as a general principle, that that might be true, or more true than not, which is that: if you can find something in life that is at least a reflection of what you really loved to do when you were ten or 11, that this... that you have the best chance that you have of really liking what it is that you're doing, if the circumstances of your life are favourable enough to allow that to happen.
Born in 1943 in New York City, Murch graduated from the University of Southern California's School of Cinema-Television. His career stretches back to 1969 and includes work on Apocalypse Now, The Godfather I, II, and III, American Graffiti, The Conversation, and The English Patient. He has been referred to as 'the most respected film editor and sound designer in modern cinema.' In a career that spans over 40 years, Murch is perhaps best known for his collaborations with Francis Ford Coppola, beginning in 1969 with The Rain People. After working with George Lucas on THX 1138 (1971), which he co-wrote, and American Graffiti (1973), Murch returned to Coppola in 1974 for The Conversation, resulting in his first Academy Award nomination. Murch's pioneering achievements were acknowledged by Coppola in his follow-up film, the 1979 Palme d'Or winner Apocalypse Now, for which Murch was granted, in what is seen as a film-history first, the screen credit 'Sound Designer.' Murch has been nominated for nine Academy Awards and has won three, for best sound on Apocalypse Now (for which he and his collaborators devised the now-standard 5.1 sound format), and achieving an unprecedented double when he won both Best Film Editing and Best Sound for his work on The English Patient. Murch's contributions to film reconstruction include 2001's Apocalypse Now: Redux and the 1998 re-edit of Orson Welles's Touch of Evil. He is also the director and co-writer of Return to Oz (1985). In 1995, Murch published a book on film editing, In the Blink of an Eye: A Perspective on Film Editing, in which he urges editors to prioritise emotion.
Title: A sweet spot before teenage years that can determine your life
Listeners: Christopher Sykes
Christopher Sykes is an independent documentary producer who has made a number of films about science and scientists for BBC TV, Channel Four, and PBS.
Tags: childhood, father, nightmare, artist, life, teenage years, expression, drive
Duration: 4 minutes, 26 seconds
Date story recorded: April 2016
Date story went live: 29 March 2017