NEXT STORY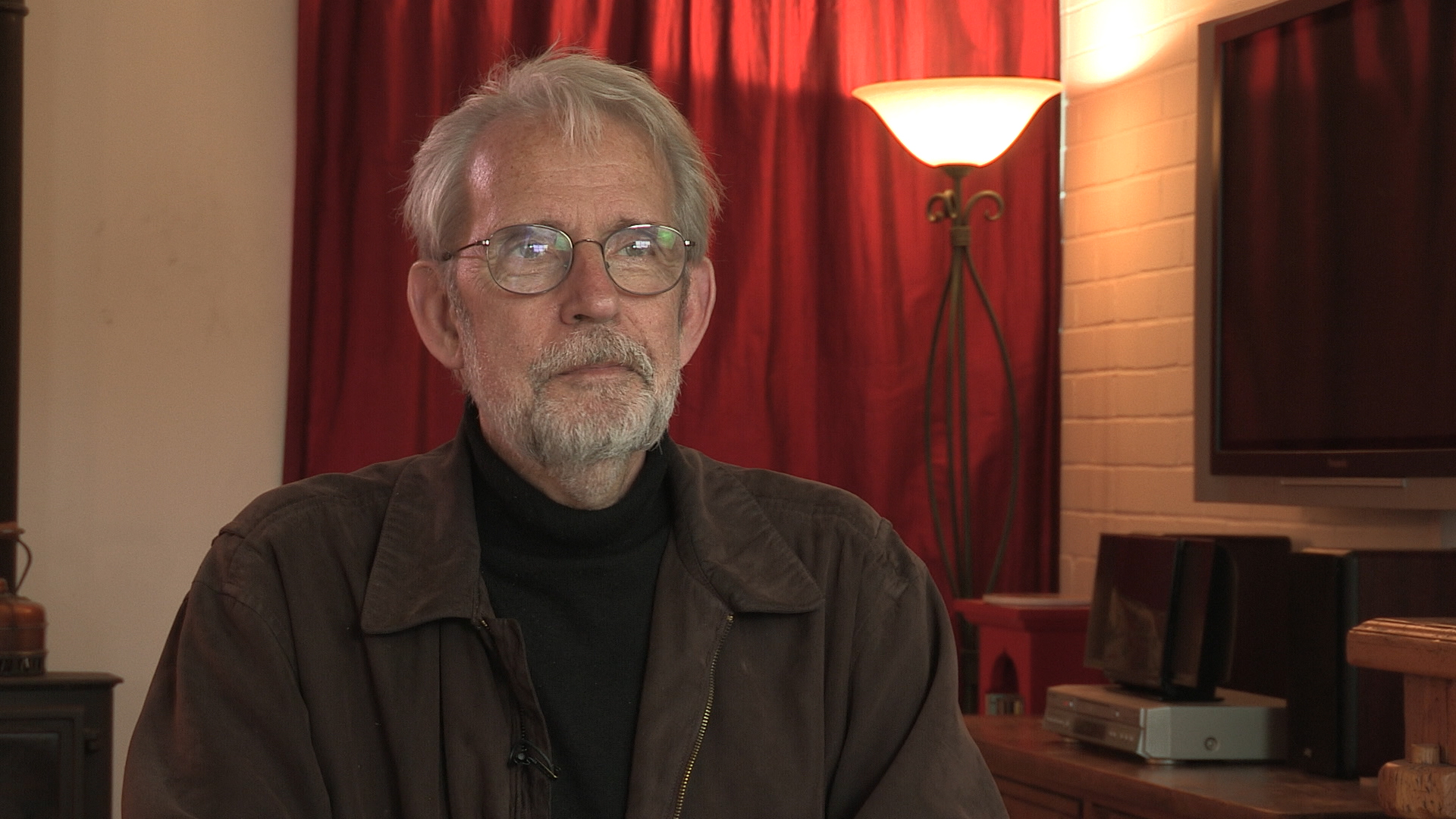 One of life's many coincidences
Synergy between the senses
1
...
27
28
29
30
31
32
And the other thing that film can do and does do, is a - when it's good - a very tight synergy between image and sound. Because film, despite things like, smell-a-vision, or earthquake films where the theatre rocks, basically you're presenting an image of the world which depend on two senses, and we're ignoring the other three or four senses so that there is... we're not talking about smell, taste or touch, or balance. But, if you arrange these two senses together they frequently can evoke the... at least a whiff of some of the other senses. So in The English Patient, there's a moment early on in the film where the patient in the monastery, the character Almásy played by Ralph Fiennes, Hana brings him a plum and he eats the plum and there's a close-up image of the plum, and right on that shot, right around that time, we introduce in the distance a bell of a distant monastery or church. So you hear for the first time, really, a soft sound. The film up until this time has been engines and explosions and the sounds of war, human machine sounds. Now, there's this distant sound. And, in a way, if you're open to it, the synergy of the image of this juicy plum and the distant sound of this soft bell make you, or encourage you to remember what do plums taste like. So two senses are sort of the base of the triangle, reaching out for the apex which is this other sense, this vanished sense. And so we can invoke feelings of sensuality, of what something feels like to touch it, that sense, we can invoke taste which is a form of touch in a way, smell which is another form of taste, by the judicious juxtaposition. There are no rules for this. There's no book that has been written. I don't know, even though I've done it, I don't really know how it happens. You sort of have these things as goals. But the fundamental thing is acknowledging that this film has this power because of these two different, very different synergistic qualities, that it can synergise the three levels of cognition, instinctual/emotion and logic, and by synergising vision, image and sound in an artful way, you can get at other things that are not being directly addressed because film just has no way of directly addressing smell or taste. It has to get it by indirection.
And, I think we talked earlier about the fact that certain colours, notably red, exist in the same way. That red is something that we conjure up out of a deficit. That there is no cone in the eye that responds to the wavelength of red. When a so-called red object is presented to us, we get no signal from the blue cone, we get no signal from the green cone, and we get a diminishing signal from the yellow cone. And as a result, we conjure up something which is... we interpret as red. But, it isn't as if there is a button there that when this wavelength hits it, it goes: red! It's conjured up out of a synergy of three other things. And so, much of film, when film is good, it's doing this in a very artful, powerful way.
Born in 1943 in New York City, Murch graduated from the University of Southern California's School of Cinema-Television. His career stretches back to 1969 and includes work on Apocalypse Now, The Godfather I, II, and III, American Graffiti, The Conversation, and The English Patient. He has been referred to as 'the most respected film editor and sound designer in modern cinema.' In a career that spans over 40 years, Murch is perhaps best known for his collaborations with Francis Ford Coppola, beginning in 1969 with The Rain People. After working with George Lucas on THX 1138 (1971), which he co-wrote, and American Graffiti (1973), Murch returned to Coppola in 1974 for The Conversation, resulting in his first Academy Award nomination. Murch's pioneering achievements were acknowledged by Coppola in his follow-up film, the 1979 Palme d'Or winner Apocalypse Now, for which Murch was granted, in what is seen as a film-history first, the screen credit 'Sound Designer.' Murch has been nominated for nine Academy Awards and has won three, for best sound on Apocalypse Now (for which he and his collaborators devised the now-standard 5.1 sound format), and achieving an unprecedented double when he won both Best Film Editing and Best Sound for his work on The English Patient. Murch's contributions to film reconstruction include 2001's Apocalypse Now: Redux and the 1998 re-edit of Orson Welles's Touch of Evil. He is also the director and co-writer of Return to Oz (1985). In 1995, Murch published a book on film editing, In the Blink of an Eye: A Perspective on Film Editing, in which he urges editors to prioritise emotion.
Title: Synergy between the senses
Listeners: Christopher Sykes
Christopher Sykes is an independent documentary producer who has made a number of films about science and scientists for BBC TV, Channel Four, and PBS.
Tags: The English Patient
Duration: 4 minutes, 45 seconds
Date story recorded: April 2016
Date story went live: 29 March 2017