NEXT STORY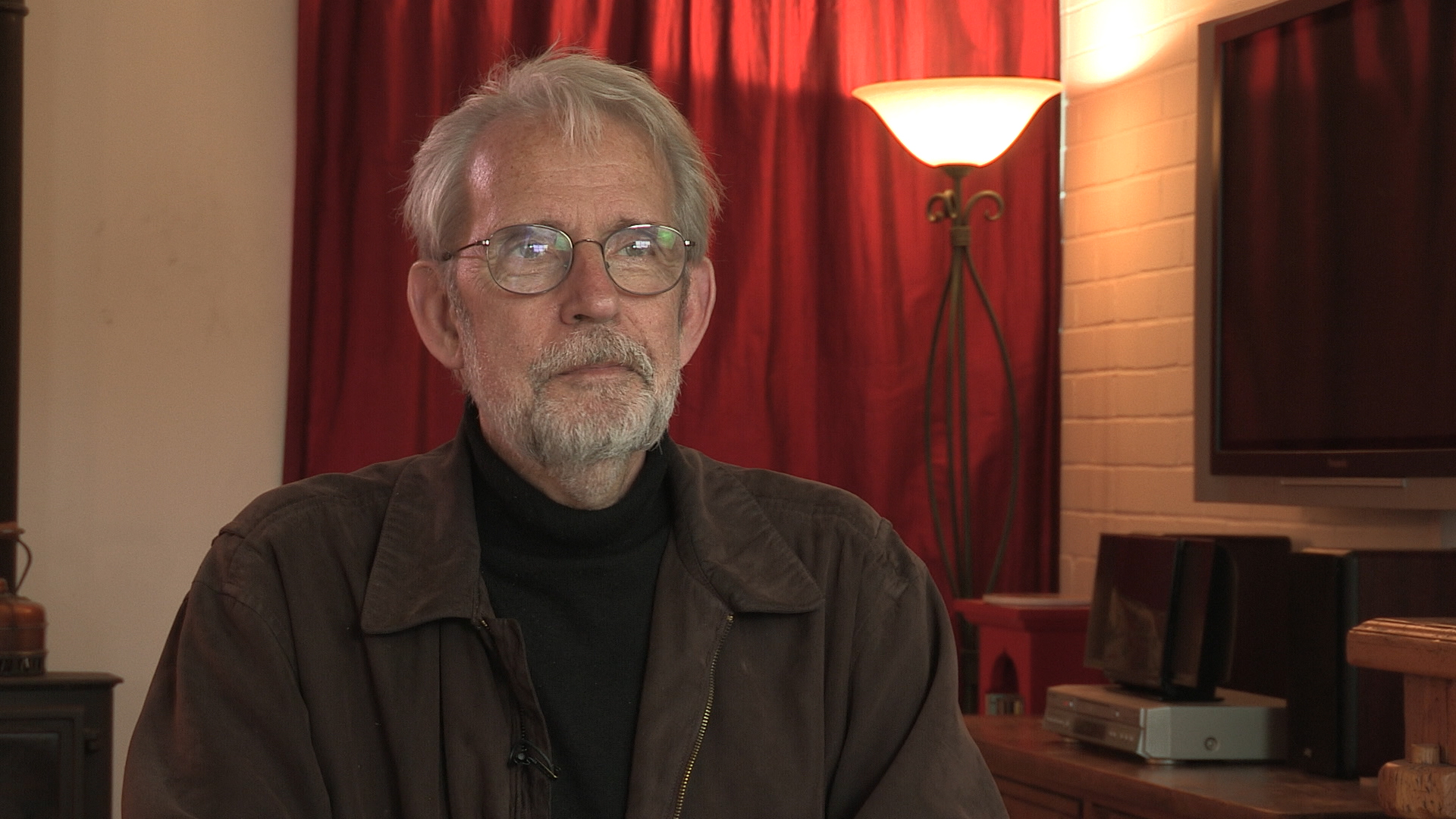 The six criteria of film editing
1
...
28
29
30
31
32
One of the other things that makes diamonds beautiful is the artistry of the humans who take that diamond and cut it in ways that enhance the reflectivity of it so that a ray of light, a stream of photons coming into it hits one of the facets of a diamond, goes into the diamond and then bounces around inside the diamond from facet to facet shedding a certain percentage of its energy as it does until it finally leaves out some other door than the one that it came in. And that's the sparkliness of diamonds. When we hold diamonds that's what we're seeing.
And film is a collaborative art, and one of the things that I believe makes film as beautiful and as powerful as it can potentially be is that each of the various departments that work on a film, the acting, the camera, the script mainly, the costume, the make-up, the editing, the sound, the... all of these things, each – let's say that there is one person in charge of each of these areas which is not the case, but for the simplicity of what I'm going to say, let's say – and each person brings a certain perspective to the work: they've read the screenplay and they have made certain ideas and assumptions about it and they bring that attitude toward the work. And if you're lucky enough to have a certain kind of director, and I would say Francis Coppola and Anthony Minghella are good examples of that, who enjoy the collaborative process of film, they actually want you to contribute your own facet to the cutting of the diamond so that the work that you're working on is the rough diamond and now, each department is putting their own analysis of what this thing is, which is slightly different than what the director may think. But if the director is a collaborative director, what I also call a snowflake director, they encourage this. Yes, I don't... I don't agree with you 100%, but that's a good way of looking at it. And so, as a result, this medium which is a mass medium, you want millions of people to look at the film and those millions of people are all very different. As a result, when they see the work, there is this kind of spectral reflection, interaction of all of the minds that came together to make the work and then all of the minds that are now looking at the work, and these two things interact in a very dynamic and interesting pattern. Different than, let's say, the Hitchcock approach. I'm just using him, I think, unfairly, as an example, because of what he has said. He has the whole thing is in his head and he just needs the various departments. If he could get rid of them and do it himself he would do it, but he can't so he needs them, but they need to give him exactly what is in his head. And he makes wonderful films, it's not that you can't make a wonderful film this way, but the other way of making a film, which has this diamond aspect to it, is a way of making films that I think is more fundamentally profound or has the ability to be more fundamentally profound to the kind of media that it is, which is a work of art, made by the collaboration of hundreds of people, and then something that will be viewed by millions, tens of millions, maybe hundreds of millions, maybe billions of people.
Born in 1943 in New York City, Murch graduated from the University of Southern California's School of Cinema-Television. His career stretches back to 1969 and includes work on Apocalypse Now, The Godfather I, II, and III, American Graffiti, The Conversation, and The English Patient. He has been referred to as 'the most respected film editor and sound designer in modern cinema.' In a career that spans over 40 years, Murch is perhaps best known for his collaborations with Francis Ford Coppola, beginning in 1969 with The Rain People. After working with George Lucas on THX 1138 (1971), which he co-wrote, and American Graffiti (1973), Murch returned to Coppola in 1974 for The Conversation, resulting in his first Academy Award nomination. Murch's pioneering achievements were acknowledged by Coppola in his follow-up film, the 1979 Palme d'Or winner Apocalypse Now, for which Murch was granted, in what is seen as a film-history first, the screen credit 'Sound Designer.' Murch has been nominated for nine Academy Awards and has won three, for best sound on Apocalypse Now (for which he and his collaborators devised the now-standard 5.1 sound format), and achieving an unprecedented double when he won both Best Film Editing and Best Sound for his work on The English Patient. Murch's contributions to film reconstruction include 2001's Apocalypse Now: Redux and the 1998 re-edit of Orson Welles's Touch of Evil. He is also the director and co-writer of Return to Oz (1985). In 1995, Murch published a book on film editing, In the Blink of an Eye: A Perspective on Film Editing, in which he urges editors to prioritise emotion.
Title: The 'snowflake' director
Listeners: Christopher Sykes
Christopher Sykes is an independent documentary producer who has made a number of films about science and scientists for BBC TV, Channel Four, and PBS.
Tags: diamond, facet, film, director, collaboration
Duration: 4 minutes, 30 seconds
Date story recorded: April 2016
Date story went live: 29 March 2017