NEXT STORY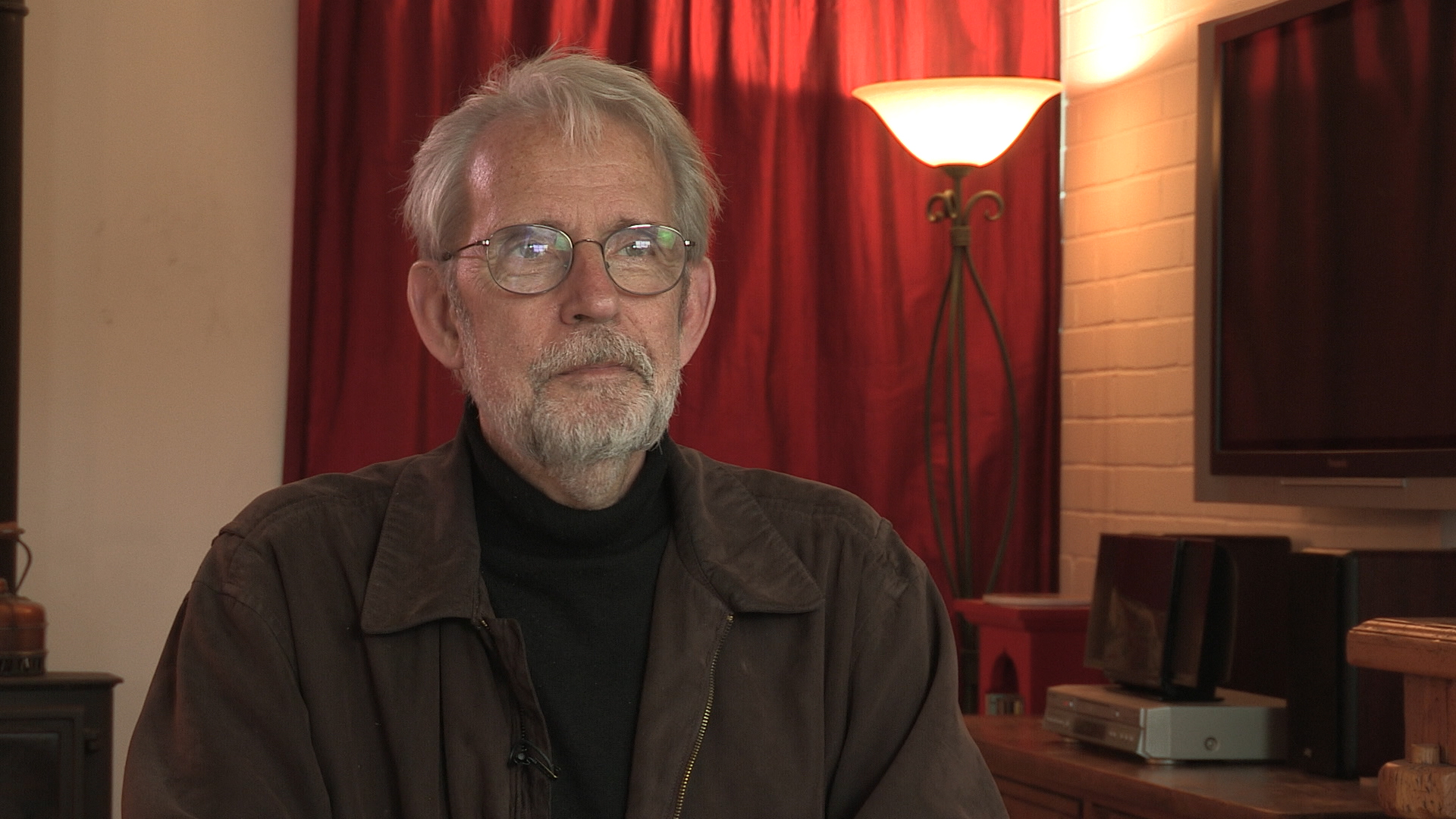 Recording wild lines for THX 1138: The origin of Wookiee
R2-D2 – the origin of the name
1
...
28
29
30
31
32
I was mixing American Graffiti the year after we had mixed The Godfather. And I had been working with Richard Portman, who was the lead mixer on that film; I was the sound effects supervisor. I didn't do any mixing myself. I did some pre-mixing on the film, but none of the final mixing. And, Richard had acquired the habit of voice labelling all of the recordings that he was making. And this is a habit; he picked it up from his father, Clem Portman, who had been one of the people who in their late twenties had started working on film sounds right from the beginning. I think Clem worked on King Kong and other seminal sound films from that era. And Clem was still alive when we were mixing The Godfather, he came over and visited and we talked together, so I've had the privilege of meeting somebody who was present and working back in the late twenties at the beginning of film sound.
In those [King Kong] days, all sound was done optically and photographically. So that you made your sounds, and the recordings were done by changing the amount of light hitting a slit on the side of a film. There was no way to play that back immediately, because it was photographic, so you had to develop it, so the next day you could hear what you had done. And because of this developing and printing, you could not write on the film and expect that writing to physically be printed, so you had to use a voice label. So Clem would say, this is King Kong, reel one, music one. And, to do that quickly, he would say King Kong, R one, M one. Reel one, music one. Because you had to say this between the start and the pop and that was however many seconds apart, and you couldn't go any further than that so you had to say it very quickly. And, it's difficult to do that, strangely. Somebody... frequently, somebody... we all used to say – when we had laid down the voice label and the pop – we would say, 'Well, that's the hard part done.' And, it was strangely hard to get it do it right.
Anyway, Richard did it, even though we were recording magnetically, and there was no reason that he had to do it, but he did it for some reason. And, I picked it up, and there was no reason for me to do it, but when I was mixing American Graffiti, I did that. And, so when I was mixing the second dialogue pre-mix of reel two of American Graffiti, I pressed record and then turned the microphone on, and I said very quickly, 'This is American Graffiti, R two, D two.' Pop. And George Lucas, who was at the mix, although he was asleep, or so I thought, suddenly said, 'What did you say?' And I said, 'I didn't say anything.' Meaning, I wasn't talking to you. And he said, 'No, no, you said something just now.' 'Oh yes, I was voice labelling the film. And I said: this is American Graffiti, R two D two.' And George said, 'What a great name.' And he took out his little notebook, a little spiral notebook, and wrote, 'R2-D2, great name.' Because at that time, not only was he mixing American Graffiti, but he was writing the first draft of Star Wars, and he was looking out for names of robots and R2-D2 appeared to him correctly, as it turned out, to be a great name by a robot. Of course, that inspired knock on names like C3-PO. But, it all comes down to this quirky thing which in a kind of, poetic flow, comes from the mixing of American Graffiti, the mixing of Godfather, and ultimately the mixing of King Kong, back at the very beginning of film sound.
Born in 1943 in New York City, Murch graduated from the University of Southern California's School of Cinema-Television. His career stretches back to 1969 and includes work on Apocalypse Now, The Godfather I, II, and III, American Graffiti, The Conversation, and The English Patient. He has been referred to as 'the most respected film editor and sound designer in modern cinema.' In a career that spans over 40 years, Murch is perhaps best known for his collaborations with Francis Ford Coppola, beginning in 1969 with The Rain People. After working with George Lucas on THX 1138 (1971), which he co-wrote, and American Graffiti (1973), Murch returned to Coppola in 1974 for The Conversation, resulting in his first Academy Award nomination. Murch's pioneering achievements were acknowledged by Coppola in his follow-up film, the 1979 Palme d'Or winner Apocalypse Now, for which Murch was granted, in what is seen as a film-history first, the screen credit 'Sound Designer.' Murch has been nominated for nine Academy Awards and has won three, for best sound on Apocalypse Now (for which he and his collaborators devised the now-standard 5.1 sound format), and achieving an unprecedented double when he won both Best Film Editing and Best Sound for his work on The English Patient. Murch's contributions to film reconstruction include 2001's Apocalypse Now: Redux and the 1998 re-edit of Orson Welles's Touch of Evil. He is also the director and co-writer of Return to Oz (1985). In 1995, Murch published a book on film editing, In the Blink of an Eye: A Perspective on Film Editing, in which he urges editors to prioritise emotion.
Title: R2-D2 – the origin of the name
Listeners: Christopher Sykes
Christopher Sykes is an independent documentary producer who has made a number of films about science and scientists for BBC TV, Channel Four, and PBS.
Tags: American Graffiti, King Kong, The Godfather, Star Wars, George Lucas
Duration: 5 minutes, 5 seconds
Date story recorded: April 2016
Date story went live: 29 March 2017