NEXT STORY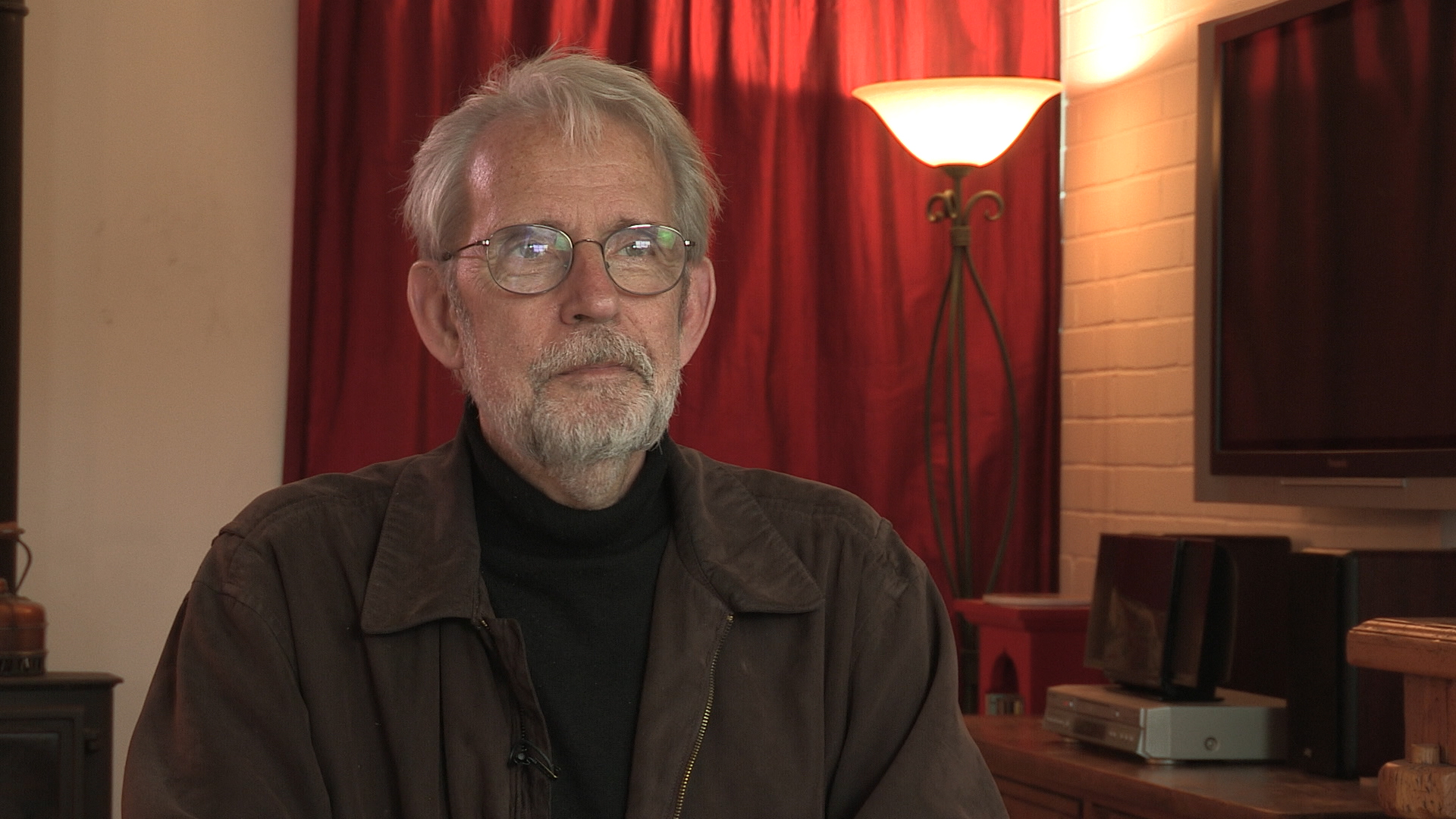 The 'persistence of vision' effect
Recording wild lines for THX 1138: The origin of Wookiee
1
...
28
29
30
31
32
We were recording wild lines for THX 1138, this was the year before American Graffiti, and the idea of THX is that it's a science, it's a world in the future, and as it turns out a subterranean world, and to populate this subterranean world, because we didn't have a lot of money, we couldn't afford a lot of extras, so we compensated with a lot of voice chatter from, theoretically, people linked with some version of what now we would call the internet. Radio communication between people who were piloting jet cars, and traffic controllers, and other supervisors, and whatever.
And, this was one of the sonic elements of the film, was, at any one moment you would start to hear this kind of, low level chatter, like listening in to flight controllers today at Heathrow or some big airport. And, the way we do this was to get an improvisational theatre group in San Francisco at the time called The Committee, which George Lucas and I at the time were both fans of, and we asked them to come in, and sit around a table, like this, with a Nagra recorder, and we had probably six different people, each of whom had an identity which we gave them. You're the flight controller, you're the pilot, you're the supervisor of the controller, you're the spy from the government who's spying on everybody else, you are another pilot who is always making mistakes, you are another pilot who's a hot pilot who always wants to go dangerously fast, whatever. And they understood this, and we just said, 'Okay, go.' And they just started chatting amongst themselves using these identities. And it was great stuff. George and I had to restrain ourselves in order not to laugh because that would have spoiled it. But it was exactly what we wanted, and better than we had hoped.
One of the people was a... an actor, who was also a disc jockey at a radio station in San Francisco, called Terry McGovern, and he had come to the session driven there by a friend of his, and he thought it would be funny to use the friend's name in this improvisation, and so, at a certain point in his improvisation, he said, 'I think I ran over something back there, I think I ran over a Wookie.' And his friend's name was Ralph Wookie. Which, probably came from Wookey Hole here in England, the cave, spelled exactly the same way [sic - Wookey]. And George and I heard this, and we both looked at each other, like: that's very good. In THX, we attached this name to people who in the screenplay were called 'shell-dwellers'. In the world of this film, something had happened on the surface of the earth that was very bad. Global warming, we didn't know about that then, but maybe it was that, maybe it was a nuclear war, but the safe place was well below the surface of the earth. If you got close to the surface of the earth, you were radiated by something, and you grew monstrous deformities. And, for various reasons, George chose a dwarf, dwarves to represent these shell-dwellers.
But, after we heard Terry McGovern, we decided that these shell-dwellers should be called Wookiees. And Wookiees had a role in the film, one of the Wookiees is imprisoned in the white prison along with everyone else. My challenge was to give this Wookiee a voice, because they didn't speak English or... So, I chose the sound of a bear, so when this dwarf, who was playing a Wookiee in the film, when he opened his mouth he sounded like a bear sounds, because I put a bear voice in his throat. And, so that was how, in THX, Wookiees made the sounds of bears. Well, like R2-D2 metamorphosed from American Graffiti mix into a robot in Star Wars, the dwarf like Wookiees, hairy dwarves in THX became seven foot tall bears, so to speak, or yetis, abominable snowmen, who were called Wookiees, who when they opened their mouths also went like bears do. I think, every time you find one of these things like R2-D2 you can actually frequently trace it back to something that happened way over here in some other world. And, in this case, the birth of the Wookiee and the birth of the bear sound that they make, came about because of something that Terry McGovern said, almost by accident, in the recording of wild lines for THX 1138.
Born in 1943 in New York City, Murch graduated from the University of Southern California's School of Cinema-Television. His career stretches back to 1969 and includes work on Apocalypse Now, The Godfather I, II, and III, American Graffiti, The Conversation, and The English Patient. He has been referred to as 'the most respected film editor and sound designer in modern cinema.' In a career that spans over 40 years, Murch is perhaps best known for his collaborations with Francis Ford Coppola, beginning in 1969 with The Rain People. After working with George Lucas on THX 1138 (1971), which he co-wrote, and American Graffiti (1973), Murch returned to Coppola in 1974 for The Conversation, resulting in his first Academy Award nomination. Murch's pioneering achievements were acknowledged by Coppola in his follow-up film, the 1979 Palme d'Or winner Apocalypse Now, for which Murch was granted, in what is seen as a film-history first, the screen credit 'Sound Designer.' Murch has been nominated for nine Academy Awards and has won three, for best sound on Apocalypse Now (for which he and his collaborators devised the now-standard 5.1 sound format), and achieving an unprecedented double when he won both Best Film Editing and Best Sound for his work on The English Patient. Murch's contributions to film reconstruction include 2001's Apocalypse Now: Redux and the 1998 re-edit of Orson Welles's Touch of Evil. He is also the director and co-writer of Return to Oz (1985). In 1995, Murch published a book on film editing, In the Blink of an Eye: A Perspective on Film Editing, in which he urges editors to prioritise emotion.
Title: Recording wild lines for "THX 1138": The origin of Wookiee
Listeners: Christopher Sykes
Christopher Sykes is an independent documentary producer who has made a number of films about science and scientists for BBC TV, Channel Four, and PBS.
Tags: THX 1138, George Lucas, Terry McGovern
Duration: 6 minutes, 27 seconds
Date story recorded: April 2016
Date story went live: 29 March 2017