NEXT STORY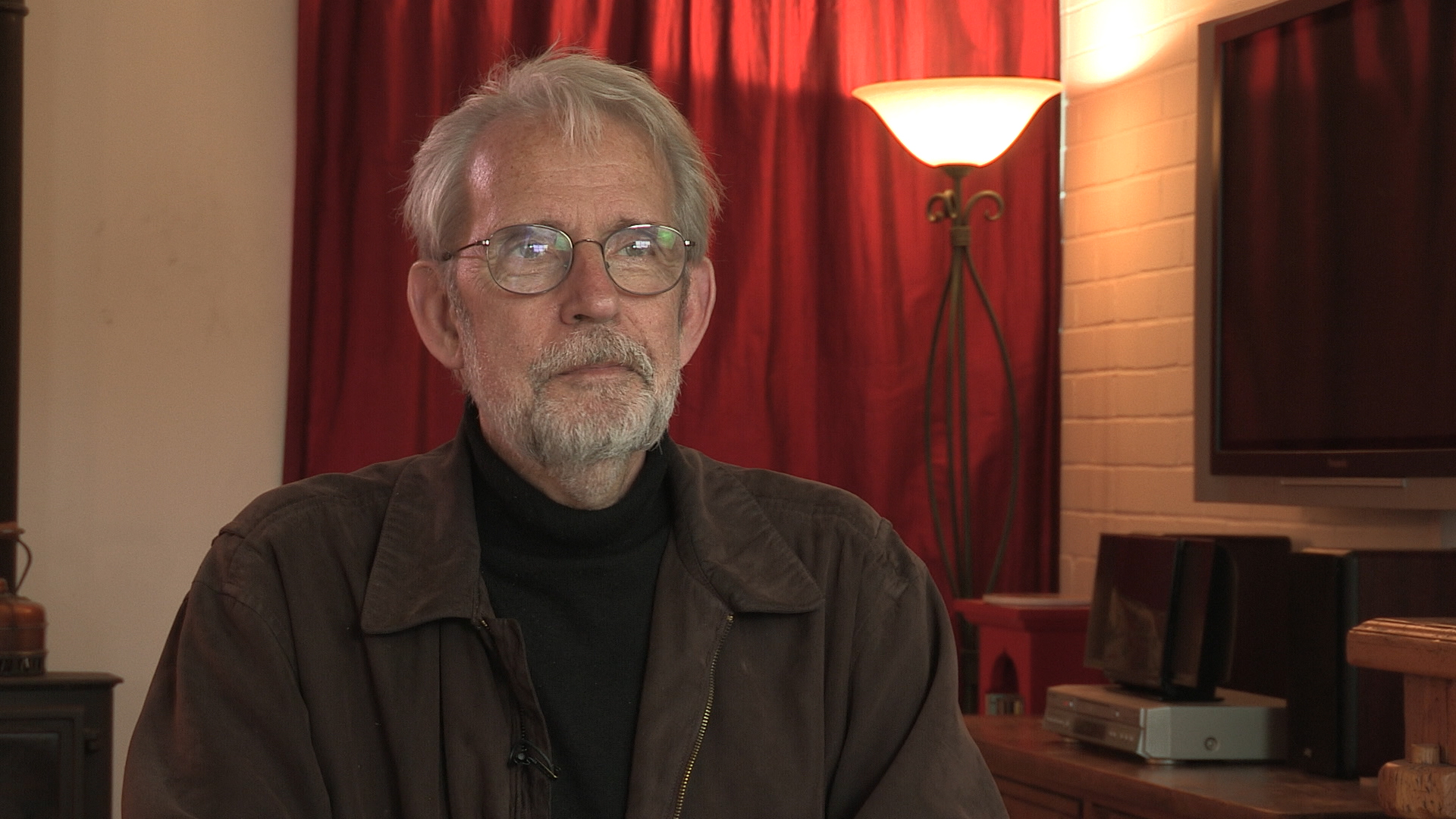 50ms tube: How the brain perceives motion
John Ross's experiment with perceiving in depth
1
...
28
29
30
31
32
I read an article [in Scientific American] a number of years ago, many years ago, that made me question this too easy interpretation, and this in turn led me down a pathway that I am still exploring in various forms. Which is a speculation about a theoretical cache in the brain, somewhere that retains what you have seen in great detail, not a retinal blurry image that fades, but everything in great detail?
And, this article was written by a scientist in Australia back in the mid '70s, John Ross, I think his name was. And, he was able to present a series of random dots to the left eye, and a series of other random dots to the right eye, and keep these separate, as you would in a stereopticon. You know, those old, nineteenth century viewers. And, if nothing else changed, the person who was experiencing this, if asked would say, well I just see a bunch of random dots happening. What he then would do… would introduce for a few milliseconds, a tiny amount of time, in one of the eyes, he would introduce a pattern. And, the pattern would be apparently, as if a hole was dug in these random dots, an offset of the dots that you would imagine it's like you were looking into a box within the pattern, like we'd punched a hole and made some of the dots further back. If you just looked at it with one eye, you would not have seen any of this, because to see depth you need two eyes, stereovision. So, if he introduced this pattern for a few milliseconds and then asked the person, 'What did you see?' They would say, 'Nothing, just the same.' Then, if he introduced the corresponding dimensional pattern in the right eye, just for a few milliseconds, 'what did you see?' 'Well, yes, interesting, for a tiny brief moment, I saw, it was as if there was a hole in the pattern, like a box hole, square, cut in the pattern.' 'Oh, that's very interesting, because that's correct.'
Then, he was able to slide the time frame of one of the eyes, and delay it by a number of milliseconds. And, the person would now be asked: hit this button when you see the box. And, so the experiment would run, the person would see the box and hit it. The interesting thing was that he or she would see the illusion when the second box was displayed, not when the first happened. That you would see the first, but be unaware of it, you would only see the illusion when the corresponding illusion happened in the other eye. So, out of these hundreds of thousands of random dots, the information was somehow stored in great detail somewhere, enough so that by the time the corresponding shoe, this other, the right information appeared later, you saw the illusion. And, he was able then to extend it further, and sure enough, the illusion happened further. And, then there became a part where the illusion was no longer seen. The delay was so great that the mind gave up, and he was then able to work out, what was the length of this delay, because if they were presented at the same time, if you delayed one, the illusion would not be seen until this was seen, even though this had long gone, it was still stored somewhere. And, delay it further and yes, I still see it. I still see it, and now I don't see it. So he was able to quantify where this cliff happened. And it turned out to be around fifty milliseconds, but he was able to quantify it. And, it varied slightly from person to person, some people the delay was shorter, others it was slightly longer, but the article hypothesised that there was not a vague impression of a frame, but the frame itself is stored in great perfect detail for a limited period of time, and that's how in his experiment we would see three dimensions at the point where both images were able to be compared.
Born in 1943 in New York City, Murch graduated from the University of Southern California's School of Cinema-Television. His career stretches back to 1969 and includes work on Apocalypse Now, The Godfather I, II, and III, American Graffiti, The Conversation, and The English Patient. He has been referred to as 'the most respected film editor and sound designer in modern cinema.' In a career that spans over 40 years, Murch is perhaps best known for his collaborations with Francis Ford Coppola, beginning in 1969 with The Rain People. After working with George Lucas on THX 1138 (1971), which he co-wrote, and American Graffiti (1973), Murch returned to Coppola in 1974 for The Conversation, resulting in his first Academy Award nomination. Murch's pioneering achievements were acknowledged by Coppola in his follow-up film, the 1979 Palme d'Or winner Apocalypse Now, for which Murch was granted, in what is seen as a film-history first, the screen credit 'Sound Designer.' Murch has been nominated for nine Academy Awards and has won three, for best sound on Apocalypse Now (for which he and his collaborators devised the now-standard 5.1 sound format), and achieving an unprecedented double when he won both Best Film Editing and Best Sound for his work on The English Patient. Murch's contributions to film reconstruction include 2001's Apocalypse Now: Redux and the 1998 re-edit of Orson Welles's Touch of Evil. He is also the director and co-writer of Return to Oz (1985). In 1995, Murch published a book on film editing, In the Blink of an Eye: A Perspective on Film Editing, in which he urges editors to prioritise emotion.
Title: John Ross's experiment with perceiving in depth
Listeners: Christopher Sykes
Christopher Sykes is an independent documentary producer who has made a number of films about science and scientists for BBC TV, Channel Four, and PBS.
Tags: stereopticon, retina, eyes, stereovision, depth, experiment, pattern, illusion
Duration: 6 minutes, 23 seconds
Date story recorded: April 2016
Date story went live: 29 March 2017