NEXT STORY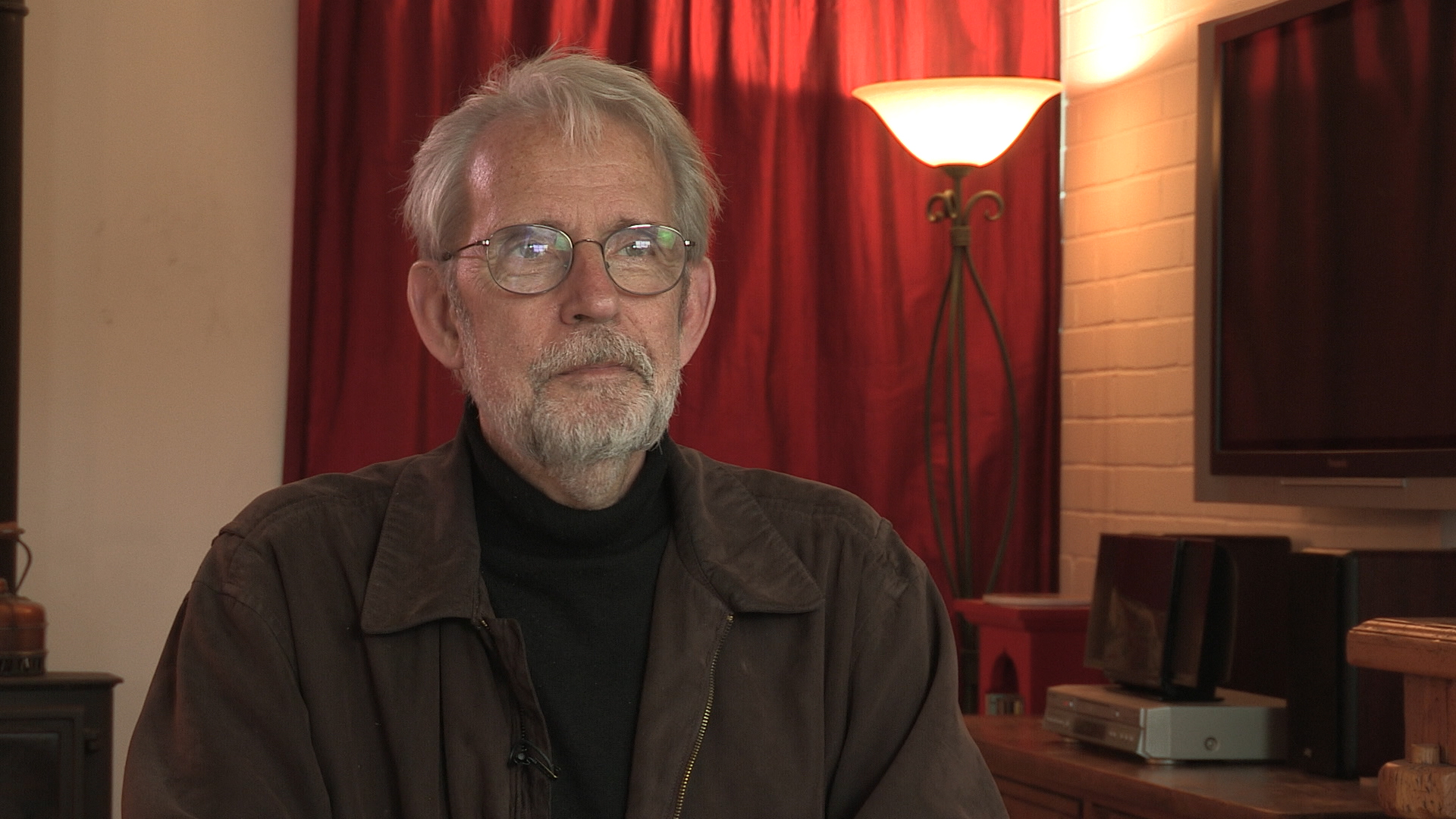 Academic Acropolis
Earthing emotion through music
1
...
28
29
30
31
32
How do we use it correctly to... and I think what you can see in The Godfather is a good example of a certain way of correctly using music, which is to allow the emotion to build in the scenes without music, and then when the music does come in, it comes in at the right moment and allows the audience to interpret and metabolise that emotion. In electrical terms it is now earthed. When you're feeling the emotion, it's like a build- up of static electricity that can be dangerous if it goes too far. So, there's an increase in this electric potential, and then the music comes in to harness that energy and bring it back down to a more enhanced, but neutral level so that in the next scene you can build it up again.
And there are many films who avoid the use of any music at all, particularly films that want to inspire a feeling of dread, of impending disaster sustained over a long period of time. M, Fritz Lang's film, is a good example. The only music in that film is Peter Lorre's whistling of The Hall of the Mountain King, which is the moment at which some child is going to die. And Wages of Fear, the Clouzot film that has no music, I mean, people play radios and they dance to bands, but there's no thematic music in the film. No Country for Old Men, the Coen brothers' film, has no music in it. There's a brief moment where there's a shimmering of some strings which sounds a little bit like distant crickets, so you would be excused for thinking there's no music at all in the film. Otherwise, there really is no music until the very end. The end titles have music; it comes in finally. And the film Amour, the recent film about the death of two old people moving toward their death, which again has people play music in the film, and piano and you hear music on a CD that somebody is playing, but there's no thematic music. Shockingly in that film there's no music even over the end credits. At the end, you're poised to hear something come in, but there's nothing, they play in silence. And ominously, all these films really deal terrifyingly with impending doom and death. As a film-maker, if that's the area you want to go in, I would suggest thinking not to have any music at all. Because, even when music is trying to frighten you, you know scary music, you know somewhere in your heart that it's the film-makers that are doing this to you, so in a sense they're there with you holding your hand, even though they want you to be scared, they're doing it in a way that they're kind of telling you a scary story. So, you feel their presence. Whereas, when there's no music, it's like you're on your own here. It's dangerous. And there's a build-up of tension that is unrelieved by this earthing, bringing the music to earth, that I was suggesting was how it's used in The Godfather.
Born in 1943 in New York City, Murch graduated from the University of Southern California's School of Cinema-Television. His career stretches back to 1969 and includes work on Apocalypse Now, The Godfather I, II, and III, American Graffiti, The Conversation, and The English Patient. He has been referred to as 'the most respected film editor and sound designer in modern cinema.' In a career that spans over 40 years, Murch is perhaps best known for his collaborations with Francis Ford Coppola, beginning in 1969 with The Rain People. After working with George Lucas on THX 1138 (1971), which he co-wrote, and American Graffiti (1973), Murch returned to Coppola in 1974 for The Conversation, resulting in his first Academy Award nomination. Murch's pioneering achievements were acknowledged by Coppola in his follow-up film, the 1979 Palme d'Or winner Apocalypse Now, for which Murch was granted, in what is seen as a film-history first, the screen credit 'Sound Designer.' Murch has been nominated for nine Academy Awards and has won three, for best sound on Apocalypse Now (for which he and his collaborators devised the now-standard 5.1 sound format), and achieving an unprecedented double when he won both Best Film Editing and Best Sound for his work on The English Patient. Murch's contributions to film reconstruction include 2001's Apocalypse Now: Redux and the 1998 re-edit of Orson Welles's Touch of Evil. He is also the director and co-writer of Return to Oz (1985). In 1995, Murch published a book on film editing, In the Blink of an Eye: A Perspective on Film Editing, in which he urges editors to prioritise emotion.
Title: Earthing emotion through music
Listeners: Christopher Sykes
Christopher Sykes is an independent documentary producer who has made a number of films about science and scientists for BBC TV, Channel Four, and PBS.
Tags: The Godfather, M, Wages of Fear, Amour
Duration: 4 minutes, 7 seconds
Date story recorded: April 2016
Date story went live: 29 March 2017