NEXT STORY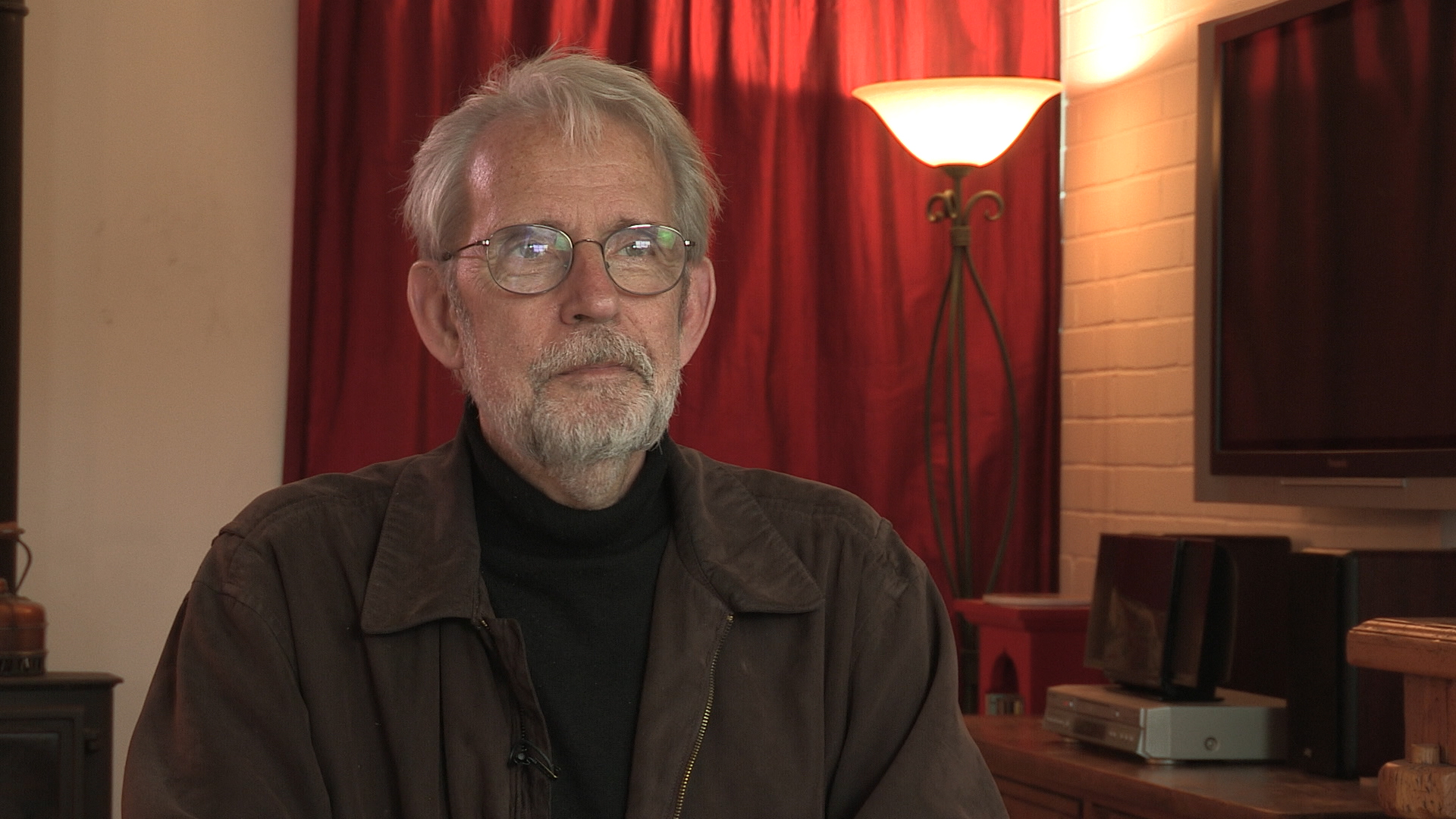 Francis Ford Coppola maces his crew
Coughing fits during sound mixing
1
2
3
4
5
6
...
32
We were mixing [The] Rain People in 1969 and we were fighting a terrible deadline because the mixing equipment that we had bought was... This was the first time out of the gate for this equipment which had been imported from Germany and there were all kinds of issues with different voltages and stuff and the building in which we were mixing had not yet been finished. So there was a great amount of plaster dust and unfinished carpentry around us and we were working, not in a real mixing theatre, but in a large storage room that had been retrofitted with sound absorbent panels made of fiberglass. So a very improvised situation. There was no projector. We were... We put the film on one of the dubbers and had a video camera in a prism so that what we were looking at was a television set with images from the film on it. So we didn't even have the finished film to look at. It was a very low quality video image and the equipment broke down a number of times. We had to resolder various capacitors that were mismatched to the voltage.
We had to be on the plane at 8 o'clock in the morning to get the magnetic master to Hollywood so that an optical track can be made so that the film can go to the San Sebastian film festival in Spain. And it was 2 o'clock in the morning of that same day and we were far from being done and it was me, mixing, the composer, Ronnie Stein who would push an extra fader if I asked him to do so, and Bill Neil who was the technical person who had put all of this stuff together. Francis, who was in and out of consciousness, sleeping on all of the cardboard boxes in which this equipment had come. David McMillan, a sound recordist who was also working, helping to connect all of this stuff together and suddenly, at 2.30 in the morning, we all began to have what looked like, I'm sure, simultaneous seizures. Fits of coughing and it happened so quickly and the hit was so instant that it was as if a piece of film had been jump cut and one moment we were mixing the film, the next moment we were out in the corridor, coughing and gasping for breath. What was that? What's going on? And we're disoriented anyway because we've been working for 36 hours straight and it's 2.30 in the morning and we have to be done by 8 o'clock.
So after about five minutes one of us, Dave McMillan, went back into the room and he got hit again and he came back out. There's something in the air in that room that is causing this problem. Let's get a fan. So we got a big fan from somewhere and started blowing the air into the room and then every couple of minutes, one of us would go in and be forced back out. Finally, after about 20 minutes, the air was clear enough that I was able to go in, breathe and 'Okay, come back in. It's safe.' Whatever it was. We didn't even know what was going on and we just had to keep mixing. So at 3 o'clock, we started mixing again and luckily, five hours later, we were able to be on the plane with this magnetic master, heading to Los Angeles.
Born in 1943 in New York City, Murch graduated from the University of Southern California's School of Cinema-Television. His career stretches back to 1969 and includes work on Apocalypse Now, The Godfather I, II, and III, American Graffiti, The Conversation, and The English Patient. He has been referred to as 'the most respected film editor and sound designer in modern cinema.' In a career that spans over 40 years, Murch is perhaps best known for his collaborations with Francis Ford Coppola, beginning in 1969 with The Rain People. After working with George Lucas on THX 1138 (1971), which he co-wrote, and American Graffiti (1973), Murch returned to Coppola in 1974 for The Conversation, resulting in his first Academy Award nomination. Murch's pioneering achievements were acknowledged by Coppola in his follow-up film, the 1979 Palme d'Or winner Apocalypse Now, for which Murch was granted, in what is seen as a film-history first, the screen credit 'Sound Designer.' Murch has been nominated for nine Academy Awards and has won three, for best sound on Apocalypse Now (for which he and his collaborators devised the now-standard 5.1 sound format), and achieving an unprecedented double when he won both Best Film Editing and Best Sound for his work on The English Patient. Murch's contributions to film reconstruction include 2001's Apocalypse Now: Redux and the 1998 re-edit of Orson Welles's Touch of Evil. He is also the director and co-writer of Return to Oz (1985). In 1995, Murch published a book on film editing, In the Blink of an Eye: A Perspective on Film Editing, in which he urges editors to prioritise emotion.
Title: Coughing fits during sound mixing
Listeners: Christopher Sykes
Christopher Sykes is an independent documentary producer who has made a number of films about science and scientists for BBC TV, Channel Four, and PBS.
Tags: The Rain People, Ronald Stein, Bill Neil, Francis Coppola, David McMillan
Duration: 4 minutes, 32 seconds
Date story recorded: April 2016
Date story went live: 01 March 2017