NEXT STORY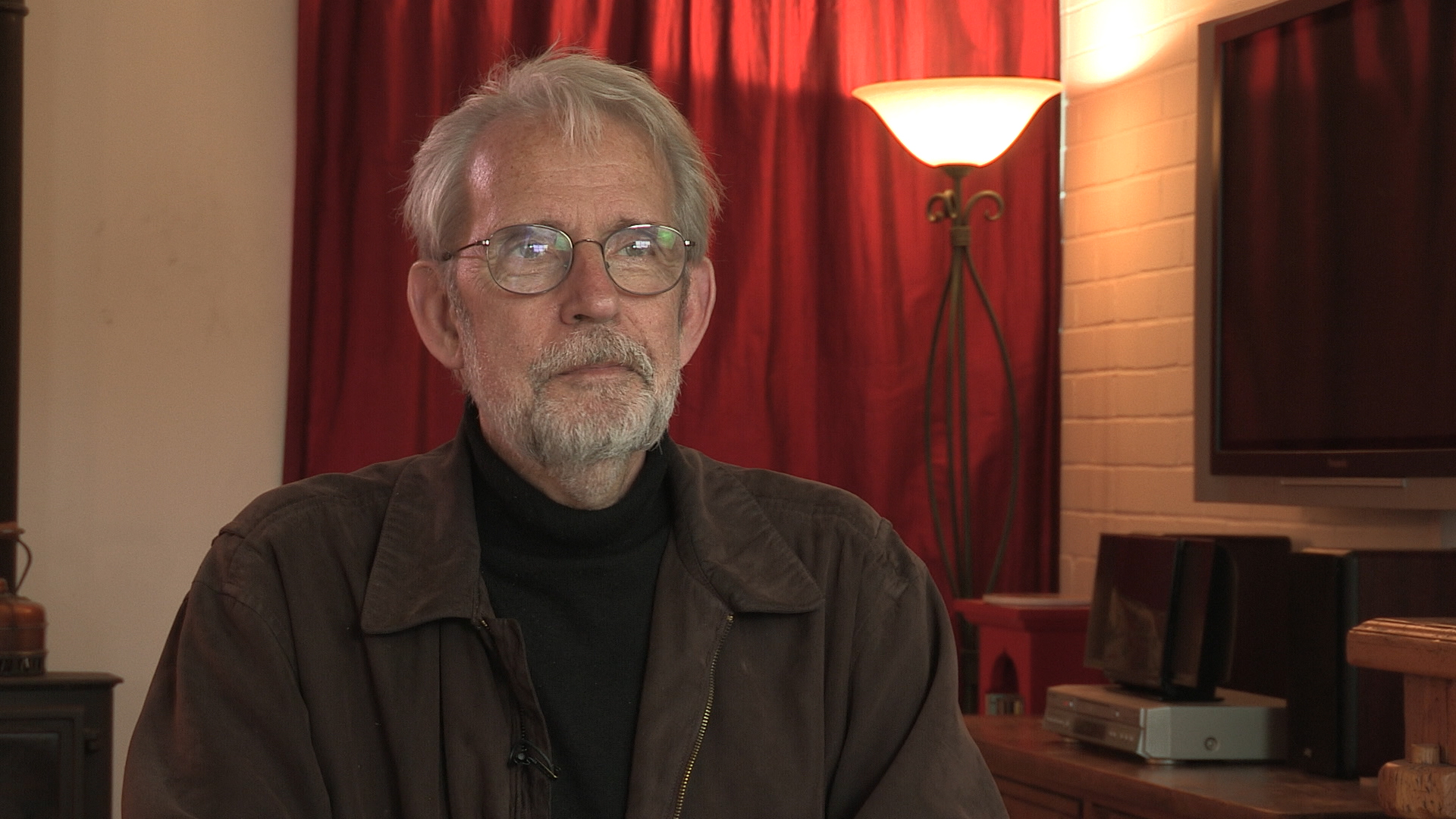 Securing a decade of Paul Haggar's good will
'Make sure you have something in your hands'
1
...
3
4
5
6
7
...
32
And the problems that had... that my teachers had talked about at film school were still present in Hollywood, meaning everything was kind of down at the heels still, and entrenched, and technically could be better. So it was a fascinating, almost an anthropological venture for me, to be in that environment. I remember one time I went to... I was working in the sound effects department and I went to see Al Ruddy, who was one of the producers of the film, and he had an office diagonally across the studio from where I was working. I went and talked to him about whatever the issue was, and I came back and this same Howard Beals, the head of the sound effects department, who you know, we liked each other very much, he pulled me into the room and said, 'Whenever you go outside of this building, make sure you're holding something in your hands.' And I said, 'But I was just going to talk to Al Ruddy about the schedule.' 'Doesn't matter', he said, 'it can be an empty box. But make sure you have something in your hands.' 'Why?' I said. 'Because that son of a bitch', and he pointed up at a structure that was like a guard's tower at a penitentiary prison, 'because that son of a bitch is looking at all of us. And if he sees somebody walking around the studio without anything in their hands, you're going to get a phone call asking, why are you wasting time walking around the studio when you should be in your galley pulling on an oar?' And that person was the head of postproduction at Paramount, Paul Haggar, who sadly passed away, as has Howard Beals. But he was a stern taskmaster to a crew at the studio whom he always believed were trying to outwit and fleece him, and not do creative hard work. So that was the kind of environment that we found ourselves in.
Born in 1943 in New York City, Murch graduated from the University of Southern California's School of Cinema-Television. His career stretches back to 1969 and includes work on Apocalypse Now, The Godfather I, II, and III, American Graffiti, The Conversation, and The English Patient. He has been referred to as 'the most respected film editor and sound designer in modern cinema.' In a career that spans over 40 years, Murch is perhaps best known for his collaborations with Francis Ford Coppola, beginning in 1969 with The Rain People. After working with George Lucas on THX 1138 (1971), which he co-wrote, and American Graffiti (1973), Murch returned to Coppola in 1974 for The Conversation, resulting in his first Academy Award nomination. Murch's pioneering achievements were acknowledged by Coppola in his follow-up film, the 1979 Palme d'Or winner Apocalypse Now, for which Murch was granted, in what is seen as a film-history first, the screen credit 'Sound Designer.' Murch has been nominated for nine Academy Awards and has won three, for best sound on Apocalypse Now (for which he and his collaborators devised the now-standard 5.1 sound format), and achieving an unprecedented double when he won both Best Film Editing and Best Sound for his work on The English Patient. Murch's contributions to film reconstruction include 2001's Apocalypse Now: Redux and the 1998 re-edit of Orson Welles's Touch of Evil. He is also the director and co-writer of Return to Oz (1985). In 1995, Murch published a book on film editing, In the Blink of an Eye: A Perspective on Film Editing, in which he urges editors to prioritise emotion.
Title: 'Make sure you have something in your hands'
Listeners: Christopher Sykes
Christopher Sykes is an independent documentary producer who has made a number of films about science and scientists for BBC TV, Channel Four, and PBS.
Tags: Hollywood, Paul Haggar, Howard Beals
Duration: 2 minutes, 35 seconds
Date story recorded: April 2016
Date story went live: 01 March 2017