NEXT STORY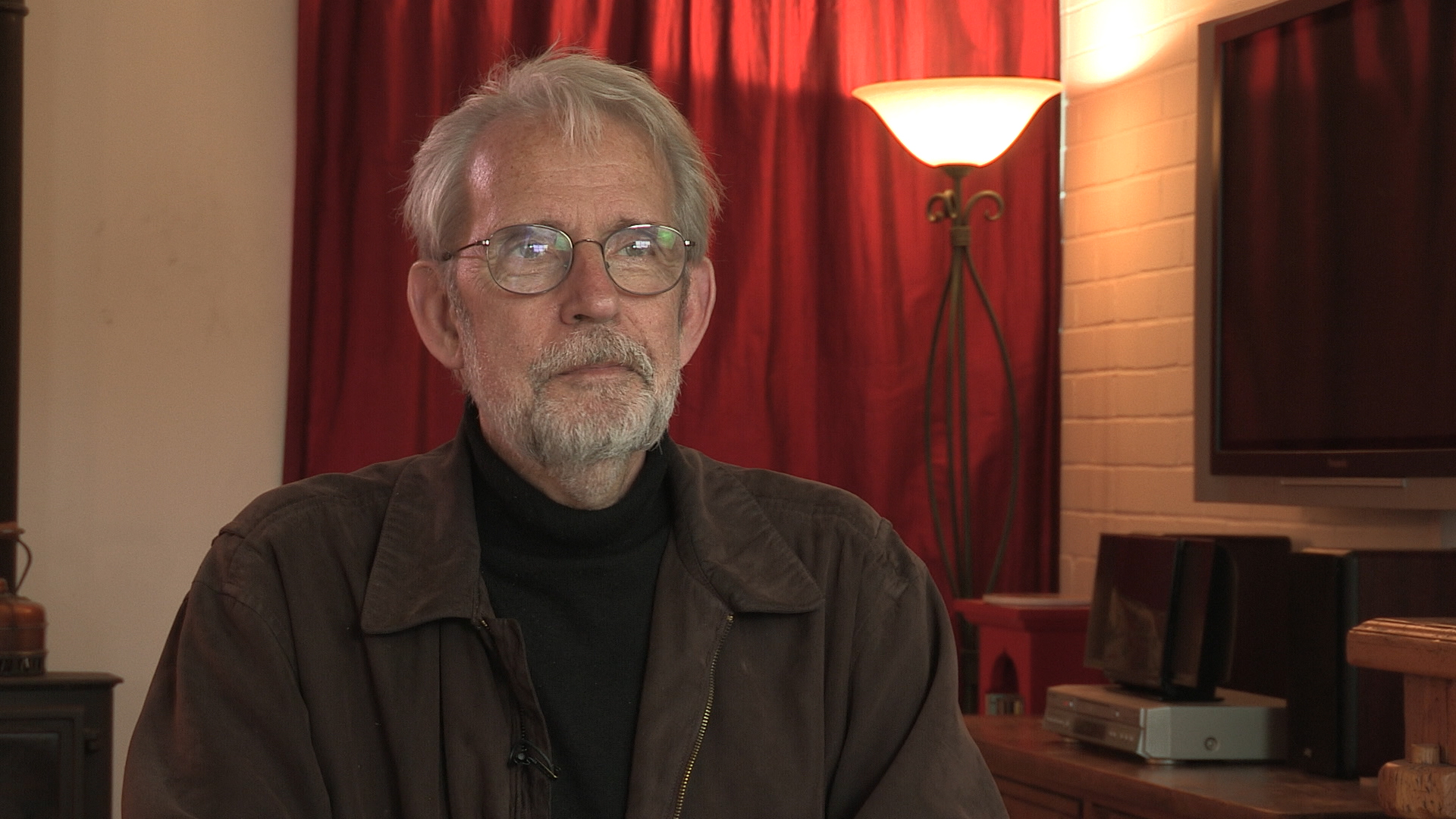 American Graffiti: The soundtrack
The 42 songs of American Graffiti
1
...
4
5
6
7
8
...
32
The studio was very anxious, immediately at the success of The Godfather, to have [The] Godfather Part II. And this was never in Francis's plans. He didn't enjoy making The Godfather, it was a very painful experience for him. He was nearly fired from the film after five weeks of shooting, and only managed to save himself by desperate measures of firing a number of other people before they could fire him. And that so startled the studio that they didn't plunge the knife into him in time, and he was then able to show a number of scenes, including the Sollozzo murder scene, to Charlie Bluhdorn. And Bluhdorn put all of these attempts at firing Francis on...
Well, the kid stays in the picture again. So they wanted to make Godfather Part II, Francis negotiated very favourable terms for himself to do this. Among them working with, again, Mario Puzo, because they had a very good relationship in writing the screenplay, and he said, I want to make another film in-between Godfather I and Godfather II, and that's my screenplay of The Conversation. And the studio said, 'What?' This screenplay that, you know, one of the screenplays that he was developing for Warner Bros., and to get Francis to do Godfather II, Paramount agreed to do The Conversation. And so in the middle of considerable... activity, which included Francis producing American Graffiti the summer after Godfather, he was also preparing to shoot The Conversation that autumn, and preparing to prepare to start shooting The Godfather [Part II]in September of the following year. So there were many, many things going on simultaneously.
I was involved in American Graffiti doing the sound effects and the mix on that film. And George Lucas had written the screenplay, and it was based on his own personal experience growing up in Modesto, California, as a teenager. And it was set... Photographically, we set it in two towns. In Marin County, Petaluma, and San Rafael, which were stand-ins, anonymous stand-ins for Modesto. The name of the town is never mentioned. But it's an Aristotelian story told in one evening of the events that have happened around the lives of these four boys and the girls that they were associated with, drenched in music of the period, which is all pre-Beatles music. So rock-and-roll from the late 1950s to the early 1960s. And this was baked into the screenplay, in the sense that when George was writing the screenplay, he would start each scene with the name of the song that would be played for this scene, and then he would write the scene. And then change to the next scene, a new song, and in the end, it amounted to 42 different songs, all of which had to be... We had to get the rights to use all those songs. The rights and the performance. And this caused a great deal of consternation at Universal Studio, who was the studio backing it, because this would cause an unprecedented $80,000 to get this, which works out to be about $2,000 per song. By today's standards, this is orders of magnitude less than you would pay, but it was partly due to the success of American Graffiti that showed you could do this, that allowed this idea of using popular songs in films, to really take off.
However, there was a technical problem with doing this, and Verna Fields, who worked with Marcia Lucas and George in making the first assembly of the film, took me aside at one point. She later went on to edit Jaws, and she had been one of our teachers at film school. But she took me aside and she said, 'Walter, you've got to convince George to drop this idea of having all this music in the film. People are just going to go crazy. They're going to want to reach out and turn that music off, because he's ruining a wonderful story with all this music.' And I said, 'Well, Verna, this is what... We had some ideas of how to make it work, this is what we're going to try to do.' 'Well, I don't know.' And she had to go off... We were editing in San Francisco and she had to go off back to LA to start work on another film.
Born in 1943 in New York City, Murch graduated from the University of Southern California's School of Cinema-Television. His career stretches back to 1969 and includes work on Apocalypse Now, The Godfather I, II, and III, American Graffiti, The Conversation, and The English Patient. He has been referred to as 'the most respected film editor and sound designer in modern cinema.' In a career that spans over 40 years, Murch is perhaps best known for his collaborations with Francis Ford Coppola, beginning in 1969 with The Rain People. After working with George Lucas on THX 1138 (1971), which he co-wrote, and American Graffiti (1973), Murch returned to Coppola in 1974 for The Conversation, resulting in his first Academy Award nomination. Murch's pioneering achievements were acknowledged by Coppola in his follow-up film, the 1979 Palme d'Or winner Apocalypse Now, for which Murch was granted, in what is seen as a film-history first, the screen credit 'Sound Designer.' Murch has been nominated for nine Academy Awards and has won three, for best sound on Apocalypse Now (for which he and his collaborators devised the now-standard 5.1 sound format), and achieving an unprecedented double when he won both Best Film Editing and Best Sound for his work on The English Patient. Murch's contributions to film reconstruction include 2001's Apocalypse Now: Redux and the 1998 re-edit of Orson Welles's Touch of Evil. He is also the director and co-writer of Return to Oz (1985). In 1995, Murch published a book on film editing, In the Blink of an Eye: A Perspective on Film Editing, in which he urges editors to prioritise emotion.
Title: The 42 songs of "American Graffiti"
Listeners: Christopher Sykes
Christopher Sykes is an independent documentary producer who has made a number of films about science and scientists for BBC TV, Channel Four, and PBS.
Tags: The Godfather, The Godfather II, The Conversation, American Graffiti, George Lucas, Charles Bludhorn, Francis Ford Coppola
Duration: 5 minutes, 34 seconds
Date story recorded: April 2016
Date story went live: 01 March 2017