NEXT STORY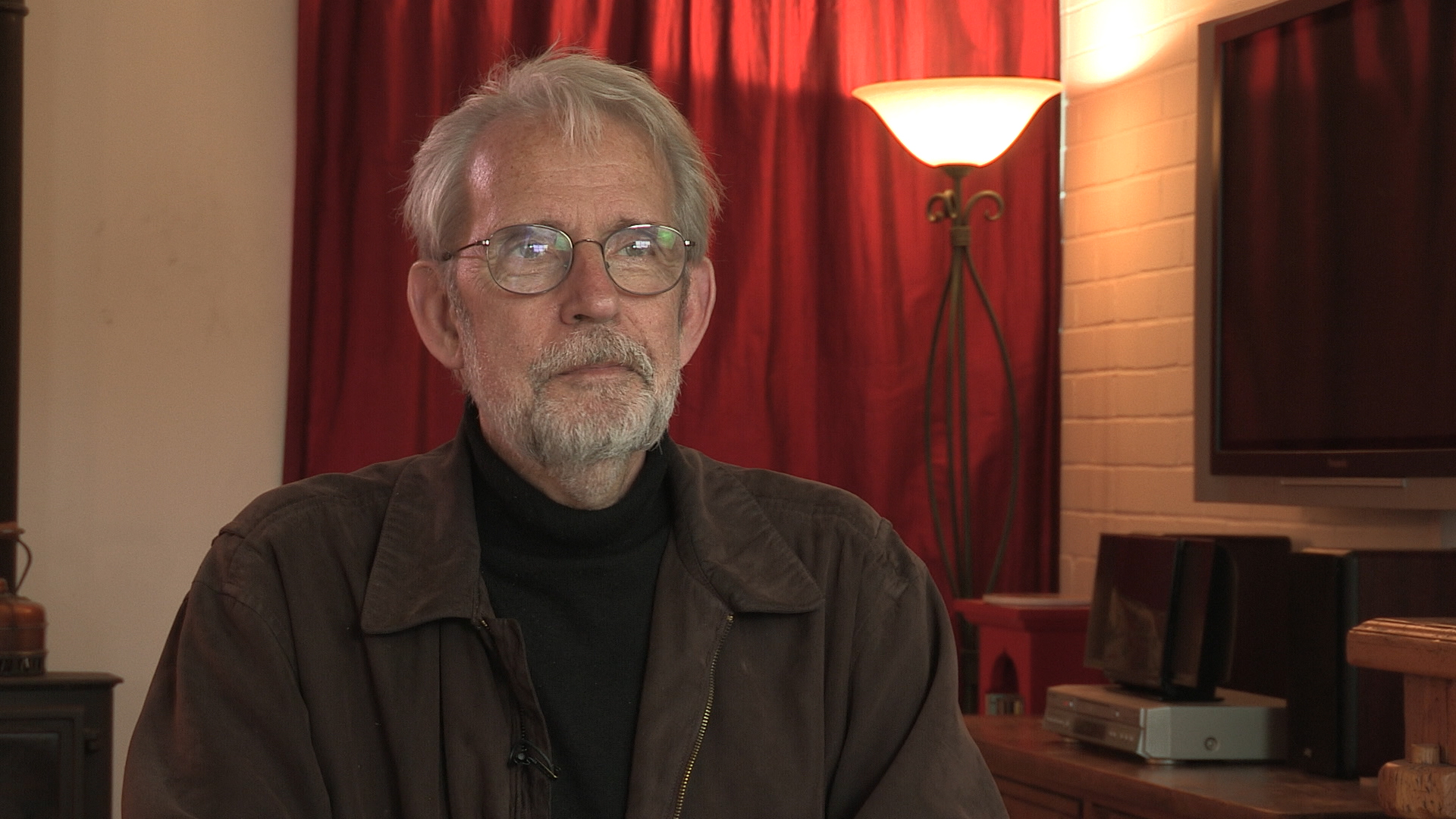 Harried executives pay little attention
American Graffiti: The soundtrack
1
...
4
5
6
7
8
...
32
We decided to implement this idea of worldizing on a relatively massive scale. So we recorded a two-hour disc jockey program, including the songs and the commercials, and Wolfman Jack, a disc jockey, talking in-between the commercials and the songs, as if it was something you could just turn on your radio. So we had a two-hour tape of all of this, and then we took this tape on a Nagra recorder and another Nagra recorder with a microphone, and we went into the backyard of a house in the suburbs of San Francisco, of Mill Valley. And George stood at one end of the yard with the speaker from this recorder, it was a separate Nagra speaker, and I stood as far away from him as I could in this yard with a Nagra and a microphone. And we started simultaneously. I pointed the microphone at the speaker, and then George would rotate the speaker to the left, and then rotate the speaker to the right, and back again over the course of two hours. And I would do the opposite with the microphone, so at some times, the microphone and the speaker were pointing at each other, other times they were pointing at 180 degrees different than each other and then they would come back in. And then, we did it all again. So it took about four, four and a half hours to do this, but what we had at the end were two worldized, atmospheric recordings of this radio show.
And then in the final mix, I was able to sync those two soundtracks up with the original recording, and then I threw one of the tracks a couple of frames out of sync to give a little echo bounce to it. And then in the mixing, I had three faders. And I could choose to use all of fader one and none of the other faders, if I wanted the music to be upfront and big. And then if I needed to go underneath the dialogue, I would fade that down and bring the other two, or one, up and work with them in some proportion. And so again, this allowed us to have this control of the depth of field of the sound, which overcame Verna Fields' objection. Because without her being able to articulate what the problem was, she was referring to the technique that had been used up to that point, which was, play the music low, filter it so that it has a restricted filter, and maybe add a little bit of echo chamber echo to it. The problem with that is that that music still has sonically speaking, it still has sharp edges to it. And the result is that you start playing it lower and lower, and then you reach a certain point where you can't tell what the music is, but there's just something kind of scratching on the soundtrack. It sounds like music that's bleeding through from a print-through or something. It sounds like a mistake, and therefore you say, 'Well, let's just get rid of it.' And that was Verna's impulse. With our technique, we were able to play the music under dialogue, actually quite loud, but because it has no sharp edges to it, and the dialogue does have clearly defined words, that allows the ear to seize hold of the words without tripping over itself, so to speak.
Born in 1943 in New York City, Murch graduated from the University of Southern California's School of Cinema-Television. His career stretches back to 1969 and includes work on Apocalypse Now, The Godfather I, II, and III, American Graffiti, The Conversation, and The English Patient. He has been referred to as 'the most respected film editor and sound designer in modern cinema.' In a career that spans over 40 years, Murch is perhaps best known for his collaborations with Francis Ford Coppola, beginning in 1969 with The Rain People. After working with George Lucas on THX 1138 (1971), which he co-wrote, and American Graffiti (1973), Murch returned to Coppola in 1974 for The Conversation, resulting in his first Academy Award nomination. Murch's pioneering achievements were acknowledged by Coppola in his follow-up film, the 1979 Palme d'Or winner Apocalypse Now, for which Murch was granted, in what is seen as a film-history first, the screen credit 'Sound Designer.' Murch has been nominated for nine Academy Awards and has won three, for best sound on Apocalypse Now (for which he and his collaborators devised the now-standard 5.1 sound format), and achieving an unprecedented double when he won both Best Film Editing and Best Sound for his work on The English Patient. Murch's contributions to film reconstruction include 2001's Apocalypse Now: Redux and the 1998 re-edit of Orson Welles's Touch of Evil. He is also the director and co-writer of Return to Oz (1985). In 1995, Murch published a book on film editing, In the Blink of an Eye: A Perspective on Film Editing, in which he urges editors to prioritise emotion.
Title: "American Graffiti": The soundtrack
Listeners: Christopher Sykes
Christopher Sykes is an independent documentary producer who has made a number of films about science and scientists for BBC TV, Channel Four, and PBS.
Tags: Wolfman Jack
Duration: 4 minutes, 22 seconds
Date story recorded: April 2016
Date story went live: 01 March 2017