NEXT STORY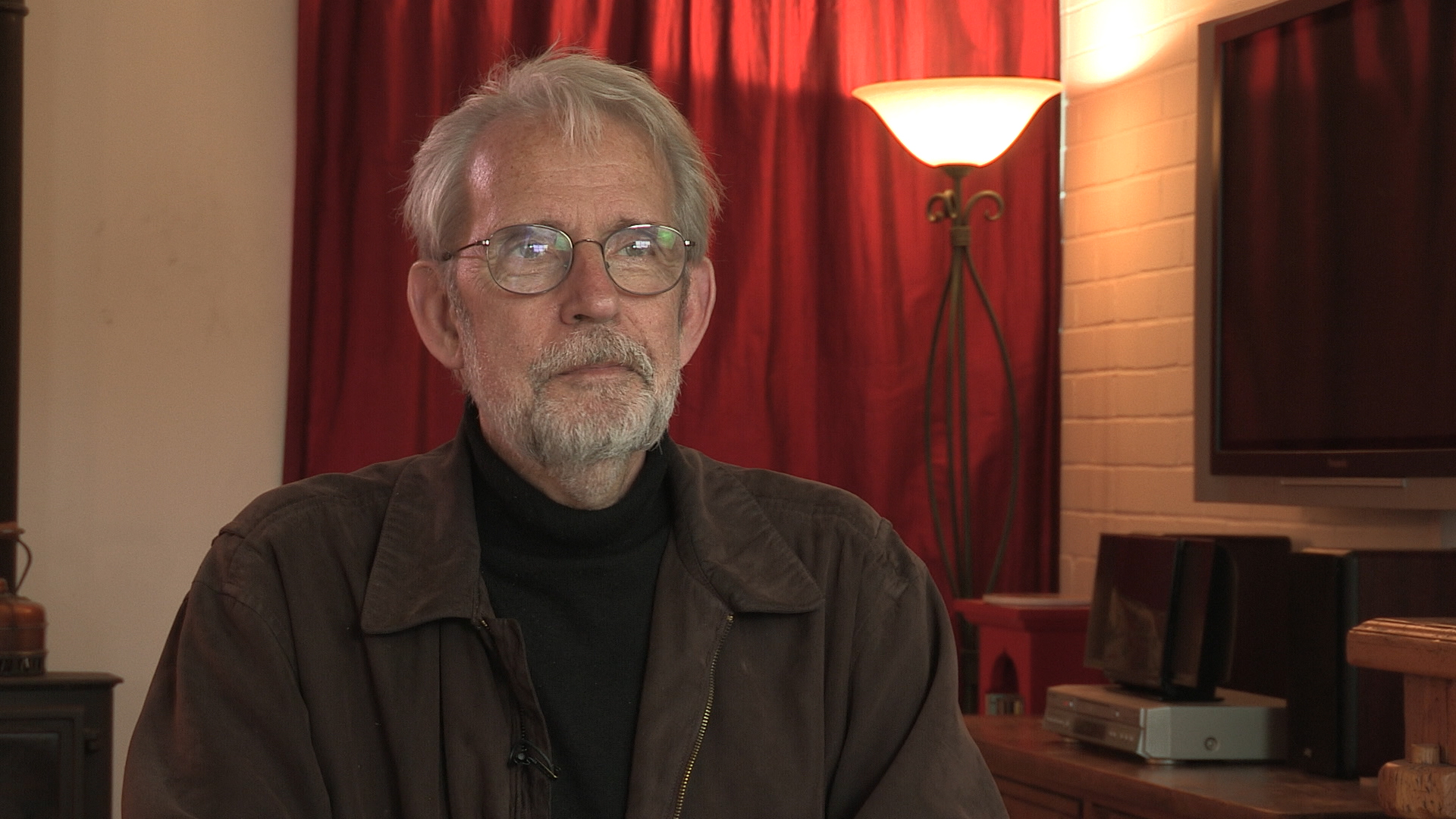 The Conversation: Restructuring the story
The Conversation: Finding the right timing and dosage
1
...
4
5
6
7
8
...
32
The challenge of the film, which was very conscious, was to make an alloy out of two metals that don't normally go together, which is a character study and a thriller. And Francis [Ford Coppola] would thumbnail this by saying he wanted to combine [Alfred] Hitchcock and Herman Hesse, like Steppenwolf. And these are things that, under normal circumstances, would fly apart. They don't really like to be together, but that was the challenge of making the film... is: take a character who, in other films, is a tangential character. The man who records the tape, who has maybe a two-minute scene where he hands the tape in and then you never see him again – I'm going to make a film about that person. What's that person's life like? This was similar to Billy Wilder's decision when he made The Apartment, was to take the character that appears in Brief Encounter, the other doctor who supplies the apartment in which the assignation might happen. I want to... Billy Wilder said, 'I'm going to make a whole film about that person, which is the Jack Lemmon character.'
The... So Harry Caul is a similar tangential character who becomes the main focus of... But what we found in putting the film together is that audiences were impatient if we didn't get it right, whatever that meant, you know? If we emphasise the thriller aspect, then the character study seems superfluous. Why are we... Who cares about that stuff? If we emphasise the character study, then the thriller seemed like a cheap add-on to try and increase the hormonal flow of the film. So we were... The principle challenge, other than getting four hours down to two hours, was how to make the right balance. My wife Aggie has a phrase from medicine which has to do with... In treating a patient, you have to... The question is always timing and dosage, which is, what is... How much medicine are you going to give, and exactly when do you give it? If you give the wrong medicine at the right time, that's fatal. If you give the right medicine at the wrong time, that's fatal. If you give the wrong medicine at the wrong time, that's fatal. What you have to do is give the right medicine, and the right amount of it, at the right time. And so this was a filmmaking equivalent. Enough character study, but not too much, and then just enough of the thriller, but not too much. So that neither one would overwhelm. And I don't... Every film is imperfect. We got close to where we were trying to get, certainly relative to where we had been. But this was frustrating for Francis, because he was trying to do two things at the same time. Direct Godfather Part II, and wrangle this difficult child that he had fathered in-between the two Godfather films, who was being a problem.
Born in 1943 in New York City, Murch graduated from the University of Southern California's School of Cinema-Television. His career stretches back to 1969 and includes work on Apocalypse Now, The Godfather I, II, and III, American Graffiti, The Conversation, and The English Patient. He has been referred to as 'the most respected film editor and sound designer in modern cinema.' In a career that spans over 40 years, Murch is perhaps best known for his collaborations with Francis Ford Coppola, beginning in 1969 with The Rain People. After working with George Lucas on THX 1138 (1971), which he co-wrote, and American Graffiti (1973), Murch returned to Coppola in 1974 for The Conversation, resulting in his first Academy Award nomination. Murch's pioneering achievements were acknowledged by Coppola in his follow-up film, the 1979 Palme d'Or winner Apocalypse Now, for which Murch was granted, in what is seen as a film-history first, the screen credit 'Sound Designer.' Murch has been nominated for nine Academy Awards and has won three, for best sound on Apocalypse Now (for which he and his collaborators devised the now-standard 5.1 sound format), and achieving an unprecedented double when he won both Best Film Editing and Best Sound for his work on The English Patient. Murch's contributions to film reconstruction include 2001's Apocalypse Now: Redux and the 1998 re-edit of Orson Welles's Touch of Evil. He is also the director and co-writer of Return to Oz (1985). In 1995, Murch published a book on film editing, In the Blink of an Eye: A Perspective on Film Editing, in which he urges editors to prioritise emotion.
Title: "The Conversation": Finding the right timing and dosage
Listeners: Christopher Sykes
Christopher Sykes is an independent documentary producer who has made a number of films about science and scientists for BBC TV, Channel Four, and PBS.
Tags: The Conversation, The Apartment, Francis Ford Coppola, Alfred Hitchcock, Herman Hesse, Billy Wilder, Harry Caul
Duration: 3 minutes, 31 seconds
Date story recorded: April 2016
Date story went live: 01 March 2017