NEXT STORY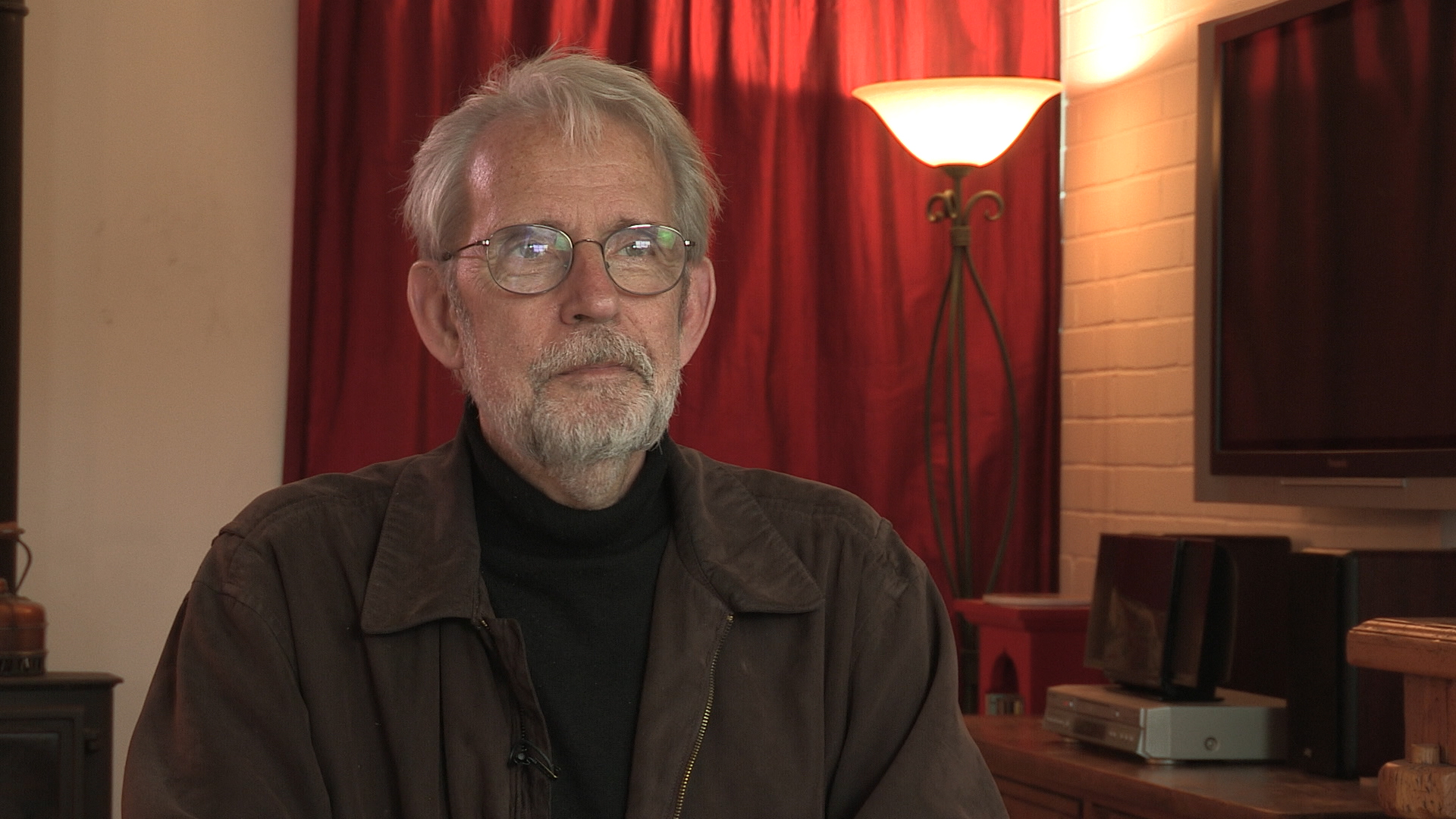 The Conversation: The last ten pages to shoot
The Conversation: Restructuring the story
1
...
4
5
6
7
8
...
32
In October of 1973, Francis made the decision to stop work on The Conversation, to shelve it, and just do Godfather II, finish Godfather II and then go back to The Conversation. Because he said, 'I can't do both things at the same time.' Of course, this was a challenge for me, because here, the very first film that I was editing, now had this potential black mark, which was no, they had to abandon that film. Something's wrong with it, it's probably the editor, who had no experience editing a film before, a feature. So I went for a long run, which is what I do when problems surface like this, and I reached... The conclusion on the run was: I'm going to fight this. So I phoned up Francis and I said, 'Francis, let's not shelve it. Give me another week, I have some ideas, and let me implement those ideas.' And so I came into work the next day and talked to Richard, and we dove in, and were more ruthless with the film in certain aspects and also did some restructuring of this story.
So that... I took the scene where Harry assembles the tape for the first time, and I split it in two, so that there was an initial scene where you just saw enough of a scene to know how he does what he does. So this is how he has three tapes, and mixes from one to the other, and stops and replays, and does this. You don't really get deep into it, but you understand enough of what he does. Fade out, withdraw from scene, and then he's on the phone and he says, 'I've finished the tapes and I want to hand them in to get my money.' And he makes... He goes to see his girlfriend, and then he goes the next day to hand the tapes in. And the character of Martin Stett, played by Harrison Ford, young Harrison Ford, seems to be too anxious to get his hands on the tape. But the man who commissioned the tape isn't there, but this underling wants the tapes very badly. And that makes Gene Hackman, Harry Caul, suspicious. And he grabs the tapes back, and then goes... Without knowing why, why do you want this so much? And now he goes back to his lab and starts to scan through the tapes. What is it? There was nothing in this conversation that was problematical. And then he realises that there's probably a line of dialogue underneath some music, and he uses a new special filter that he developed that erased the music and reaches in and pulls the line of dialogue out from underneath, and it's the line, 'He'd kill us if he had the chance.' So okay, so that's why he wanted the tape, that there's something. It's not just an interesting tryst between two people talking about nonsense, which is all that he had heard. Now there's something serious. And the story goes on from there.
So it allowed the beginning of the film to have an articulation of it. Whereas written, Harry had already heard 'He'd kill us if he had the chance', and then he handed the tape in. And it was like, wait a minute, you just handed a tape in in which somebody is talking about killing, you know? So it put Harry in a more of a moral dilemma, which is that originally, even though he had heard the word 'kill us', he had handed the tape in. Whereas now, he holds the tape back. And a sub-clause of that shift was we turn Meredith, the girl at the convention who's a kind of borderline prostitute maybe, who seduces Harry, we made her steal the tapes that Harry had not turned in. Whereas in the script, she was somebody who was working for Harry's rival, who was merely there to steal the plans for some microphones. So we turned Moran and Meredith into... They were also taking part in this same story, but they were there to get the tapes back from Harry, that Harry didn't want to hand in, because 'He'd kill us if he had the chance.'
Born in 1943 in New York City, Murch graduated from the University of Southern California's School of Cinema-Television. His career stretches back to 1969 and includes work on Apocalypse Now, The Godfather I, II, and III, American Graffiti, The Conversation, and The English Patient. He has been referred to as 'the most respected film editor and sound designer in modern cinema.' In a career that spans over 40 years, Murch is perhaps best known for his collaborations with Francis Ford Coppola, beginning in 1969 with The Rain People. After working with George Lucas on THX 1138 (1971), which he co-wrote, and American Graffiti (1973), Murch returned to Coppola in 1974 for The Conversation, resulting in his first Academy Award nomination. Murch's pioneering achievements were acknowledged by Coppola in his follow-up film, the 1979 Palme d'Or winner Apocalypse Now, for which Murch was granted, in what is seen as a film-history first, the screen credit 'Sound Designer.' Murch has been nominated for nine Academy Awards and has won three, for best sound on Apocalypse Now (for which he and his collaborators devised the now-standard 5.1 sound format), and achieving an unprecedented double when he won both Best Film Editing and Best Sound for his work on The English Patient. Murch's contributions to film reconstruction include 2001's Apocalypse Now: Redux and the 1998 re-edit of Orson Welles's Touch of Evil. He is also the director and co-writer of Return to Oz (1985). In 1995, Murch published a book on film editing, In the Blink of an Eye: A Perspective on Film Editing, in which he urges editors to prioritise emotion.
Title: "The Conversation": Restructuring the story
Listeners: Christopher Sykes
Christopher Sykes is an independent documentary producer who has made a number of films about science and scientists for BBC TV, Channel Four, and PBS.
Tags: The Conversation, Godfather II, Martin Stett, Harrison Ford, Harry Caul
Duration: 5 minutes, 26 seconds
Date story recorded: April 2016
Date story went live: 01 March 2017