NEXT STORY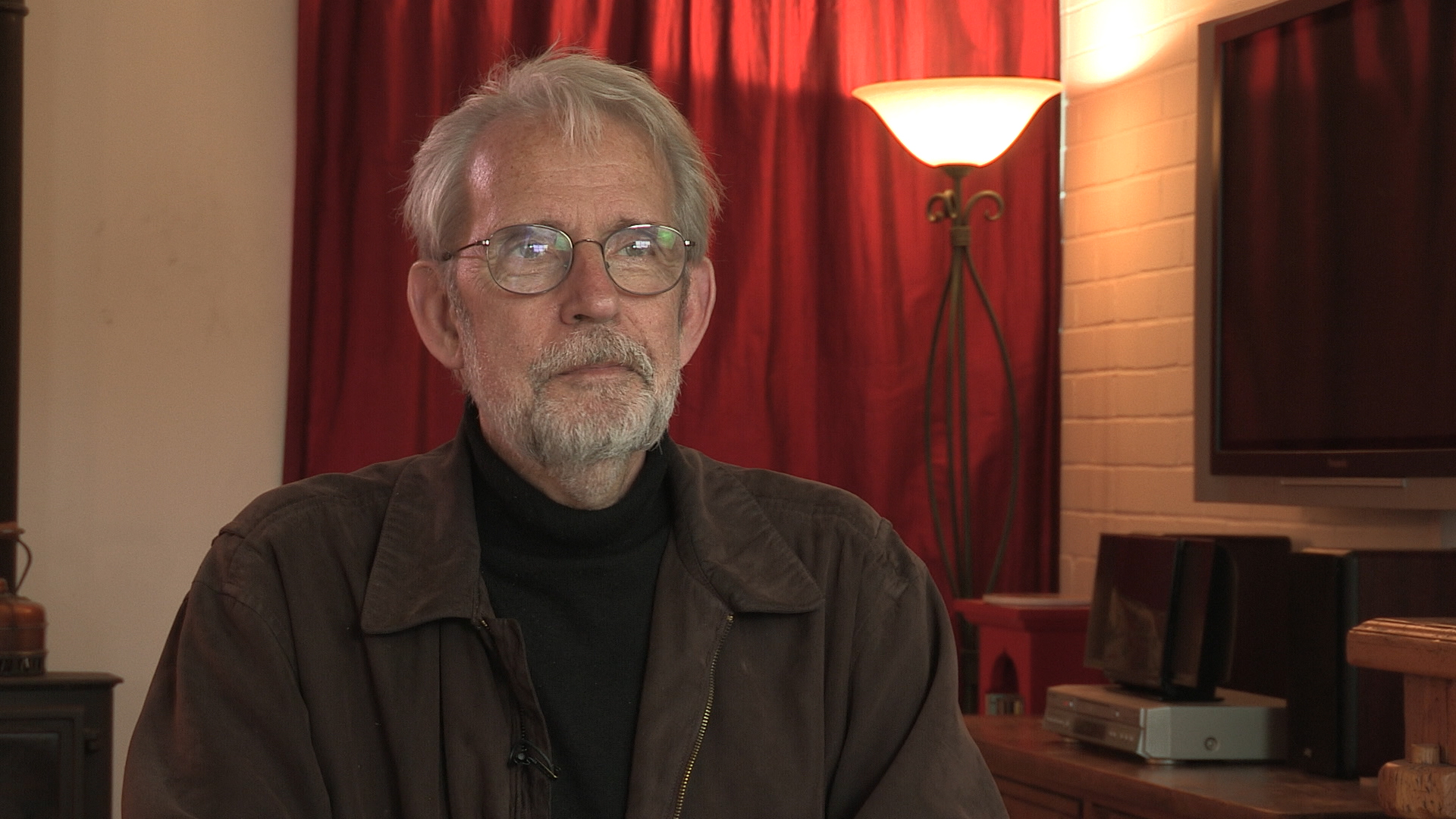 Fixing the dynamic range and learning my lesson
Problems with the sound dynamics in The Godfather II
1
...
5
6
7
8
9
...
32
I plunged almost immediately from The Conversation into [The] Godfather Part II, which now needed a mix. And so I was not editing film on Godfather Part II, that was Ritchie Marks, Peter Zinner and Barry Malkin, all of whom had worked for Francis [Ford Coppola] before, but not me because I was working on The Conversation. So I came in to do the sound design, although I'm not credited with that term, but the supervising sound editing and the mix on Godfather II. And well there's a lot to say about it, but it... it was a big film and long, it was 3 hours and 20 minutes long. And that's a long film and we had to mix it very quickly because the film had to come out in... around Christmas.
And... There was one disaster that happened on that film that permanently gave me a little scar; I can show it to you here. Metaphorically speaking which is that I wanted the film to have a large dynamic range which means in practical terms that the loudest sound in the film is significantly louder than average dialogue. One of the terms for this is headroom which means average dialogue is here at a certain loudness, how much louder is the biggest explosion in the film. For many years before Dolby, and this was before Dolby, the limit was six decibels which is about 50% louder. So in these big films, even the loudest explosion in the film is only 50% louder than average dialogue. And there has to be artistry to make that work. You have to kind of massage things to make it seem louder than it is. But I was young and on American Graffiti, I had pushed that envelope and done that. And on Godfather II I pushed it even more because I wanted the riots in Havana to be loud.
And in retrospect, I pushed it too far. And so the film came out, and complaints started coming back from the theatres which is: it's too dynamic. When we adjust... when we adjust the levels to make the dialogue sound correct, the loud sounds are way too loud. If we turn the sound down so that the loud sounds are correct, then nobody can hear the dialogue. So that's a problem. It technically is exacerbated by the fact that we were working in a relatively small mixing theatre.
And I've worked in many small mixing theatres. But you have to be very careful when you're in a small theatre because small mixing theatres, small rooms allow you to endure a greater dynamic range than normal. I don't know the physical reason for this. I suspect that it has to do with the fact that loud explosions and loud music are generally continuous sounds that exist over a wide spectrum of frequencies. So in music, Beethoven, he's using lots of frequencies and the sound is... continuous. And what this does is energize all of the air molecules in the room and kind of get them moving. There's kind of inertia to the air in the room, and you have to energize it with the sound and get them going.
Dialogue, on the other hand, is intermittent. It starts and stops. And it's in a relatively speaking restricted frequency range compared to music or sound effects. So dialogue – it takes more to energize the room. On the other hand, if the room is small, even the dialogue will get all of the air moving. Whereas when you're dealing with a large theatre, and in those days as in Godfather II theatres were still very large and you had theatres where there would be one thousand people, you know – huge amounts of air, and that's where the problem began to set in that the dialogue would not energize that huge cubic space compared to how the music and the sound effects would.
Born in 1943 in New York City, Murch graduated from the University of Southern California's School of Cinema-Television. His career stretches back to 1969 and includes work on Apocalypse Now, The Godfather I, II, and III, American Graffiti, The Conversation, and The English Patient. He has been referred to as 'the most respected film editor and sound designer in modern cinema.' In a career that spans over 40 years, Murch is perhaps best known for his collaborations with Francis Ford Coppola, beginning in 1969 with The Rain People. After working with George Lucas on THX 1138 (1971), which he co-wrote, and American Graffiti (1973), Murch returned to Coppola in 1974 for The Conversation, resulting in his first Academy Award nomination. Murch's pioneering achievements were acknowledged by Coppola in his follow-up film, the 1979 Palme d'Or winner Apocalypse Now, for which Murch was granted, in what is seen as a film-history first, the screen credit 'Sound Designer.' Murch has been nominated for nine Academy Awards and has won three, for best sound on Apocalypse Now (for which he and his collaborators devised the now-standard 5.1 sound format), and achieving an unprecedented double when he won both Best Film Editing and Best Sound for his work on The English Patient. Murch's contributions to film reconstruction include 2001's Apocalypse Now: Redux and the 1998 re-edit of Orson Welles's Touch of Evil. He is also the director and co-writer of Return to Oz (1985). In 1995, Murch published a book on film editing, In the Blink of an Eye: A Perspective on Film Editing, in which he urges editors to prioritise emotion.
Title: Problems with the sound dynamics in "The Godfather II"
Listeners: Christopher Sykes
Christopher Sykes is an independent documentary producer who has made a number of films about science and scientists for BBC TV, Channel Four, and PBS.
Tags: The Godfather II, Ludwig van Beethoven
Duration: 5 minutes, 23 seconds
Date story recorded: April 2016
Date story went live: 01 March 2017