NEXT STORY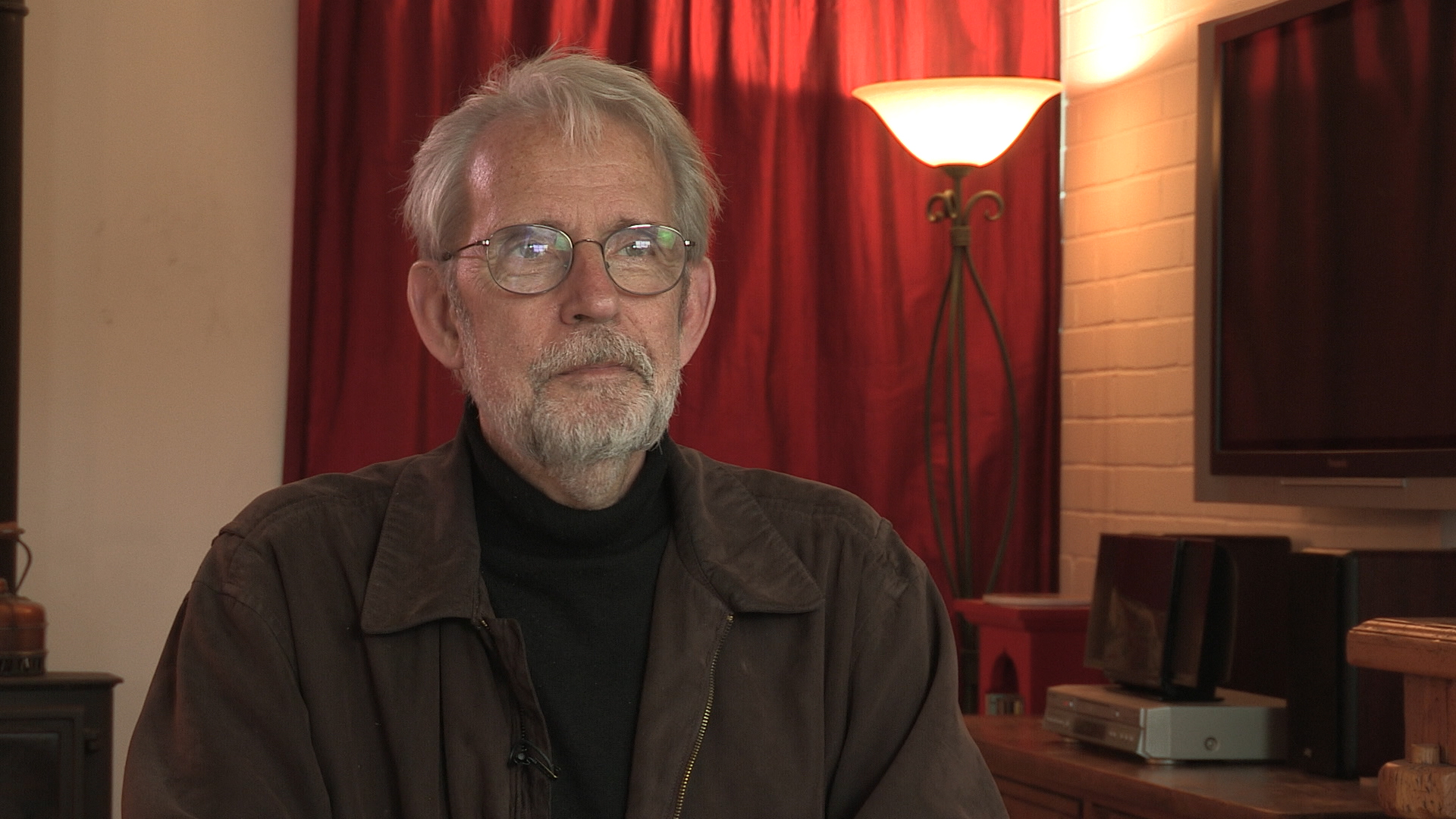 How sound can intensify performance
The metaphoric sound of an elevated train
1
...
6
7
8
9
10
...
32
One of the original plans for The Godfather, because it was part of a tradition, was that a long film like The Godfather would have an intermission. And Bob Evans made the decision not to have an intermission. And this affected the scene just prior to the theoretical breakpoint in the film which is where Michael kills Sollozzo and McCluskey. And the plan was to have that scene play in silence as far as music goes, not to have any music for the scene. So that at the moment that Michael kills Sollozzo, the music would come in very big, and that would take us into the intermission. And then people would get up, go do what they have to do, and then come back, and the film would begin again. So the plan for the music didn't change.
But now that there was no intermission, it put us in a slightly different situation because the scene prior to the intermission is a long dialogue scene, pretty tense with Michael talking to these two... this mafia guy and the police captain. And under normal circumstances, this probably would've had some kind of tense music. Another director certainly would have put some kind of something underneath that scene. And half of the scene is in Italian without any subtitles. So the audience is thrown back not understanding Italian into looking carefully at their body language, and their... the acting, and the facial expressions to try to figure out what is going on. You can sort of guess what it is, but Francis [Ford Coppola] and I thought well, it probably needs something to help the audience because it's so long and much of it is in a foreign language.
And I'd grown up in New York not far from that particular location in the Bronx, and I knew that there were many elevated trains. The subway system in the Bronx comes up out of the ground, and the trains are in these elevated girded structures that make a wonderful noise. So I thought well, that could be in the atmosphere. And so we recorded elevated trains and particularly recorded elevated trains going around a corner and coming to a stop. And the wheels as they do that make this incredibly wonderful, from a sound point of view, screech as they do that, this metallic screeching.
And so I laid this sound effect in, and even though there's nothing visually that tells you that there are trains in this neighbourhood, you're left to your imagination to think that might be what it is, but we never see any of these things. And... but during the course of the scene this rumbling pulse, kind of like a string section of low-based strings, comes and goes away. And then it comes back a minute or so later a little bit louder and then it goes away. Then when Michael is in the bathroom looking for the gun that they had placed there, it gets even louder and then it goes away. And then he comes out, and he'd been told: 'As soon as you come out of the bathroom come out blasting', but he doesn't. He just looks and then he goes and sits down. And the audience we guess is wondering: is he going to do it or not? What is happening? Now he sits down, and Sollozzo starts talking in Italian again and now the sound gets louder, and louder, and louder, and louder, and louder, it gets so loud that it... it's almost as if we were looking at the train coming right over the camera and coming to a stop, and this screeching sound gets louder and louder. And then Michael suddenly stands up, pulls the gun out and shoots both of them. And when the gun goes off, this sound which is very loud suddenly stops. There's a moment of silence, and he drops the gun and then this big music comes in.
So what I learned from that was that I could make these things happen in the soundtrack of a big Hollywood film. I'd been doing this kind of thing in our smaller films, but this was a big Hollywood film. And yet it was also amenable to this sort of treatment where sound effects, my word for it is: 'metaphoric'. They're not literal because there's nothing. We're not seeing anything of what is making this sound, so the audience has to interpret it in some way. And of course, if you know anything about New York you can interpret it as: I guess that's a subway train.
What happens though is that in a weird kind of alchemy, that sound becomes in a sense Michael's neurons rubbing against each other as he's tensely coming to this realisation that he has to actually pull the trigger.
Born in 1943 in New York City, Murch graduated from the University of Southern California's School of Cinema-Television. His career stretches back to 1969 and includes work on Apocalypse Now, The Godfather I, II, and III, American Graffiti, The Conversation, and The English Patient. He has been referred to as 'the most respected film editor and sound designer in modern cinema.' In a career that spans over 40 years, Murch is perhaps best known for his collaborations with Francis Ford Coppola, beginning in 1969 with The Rain People. After working with George Lucas on THX 1138 (1971), which he co-wrote, and American Graffiti (1973), Murch returned to Coppola in 1974 for The Conversation, resulting in his first Academy Award nomination. Murch's pioneering achievements were acknowledged by Coppola in his follow-up film, the 1979 Palme d'Or winner Apocalypse Now, for which Murch was granted, in what is seen as a film-history first, the screen credit 'Sound Designer.' Murch has been nominated for nine Academy Awards and has won three, for best sound on Apocalypse Now (for which he and his collaborators devised the now-standard 5.1 sound format), and achieving an unprecedented double when he won both Best Film Editing and Best Sound for his work on The English Patient. Murch's contributions to film reconstruction include 2001's Apocalypse Now: Redux and the 1998 re-edit of Orson Welles's Touch of Evil. He is also the director and co-writer of Return to Oz (1985). In 1995, Murch published a book on film editing, In the Blink of an Eye: A Perspective on Film Editing, in which he urges editors to prioritise emotion.
Title: The metaphoric sound of an elevated train
Listeners: Christopher Sykes
Christopher Sykes is an independent documentary producer who has made a number of films about science and scientists for BBC TV, Channel Four, and PBS.
Tags: The Godfather, New York, Bronx
Duration: 6 minutes, 16 seconds
Date story recorded: April 2016
Date story went live: 01 March 2017