NEXT STORY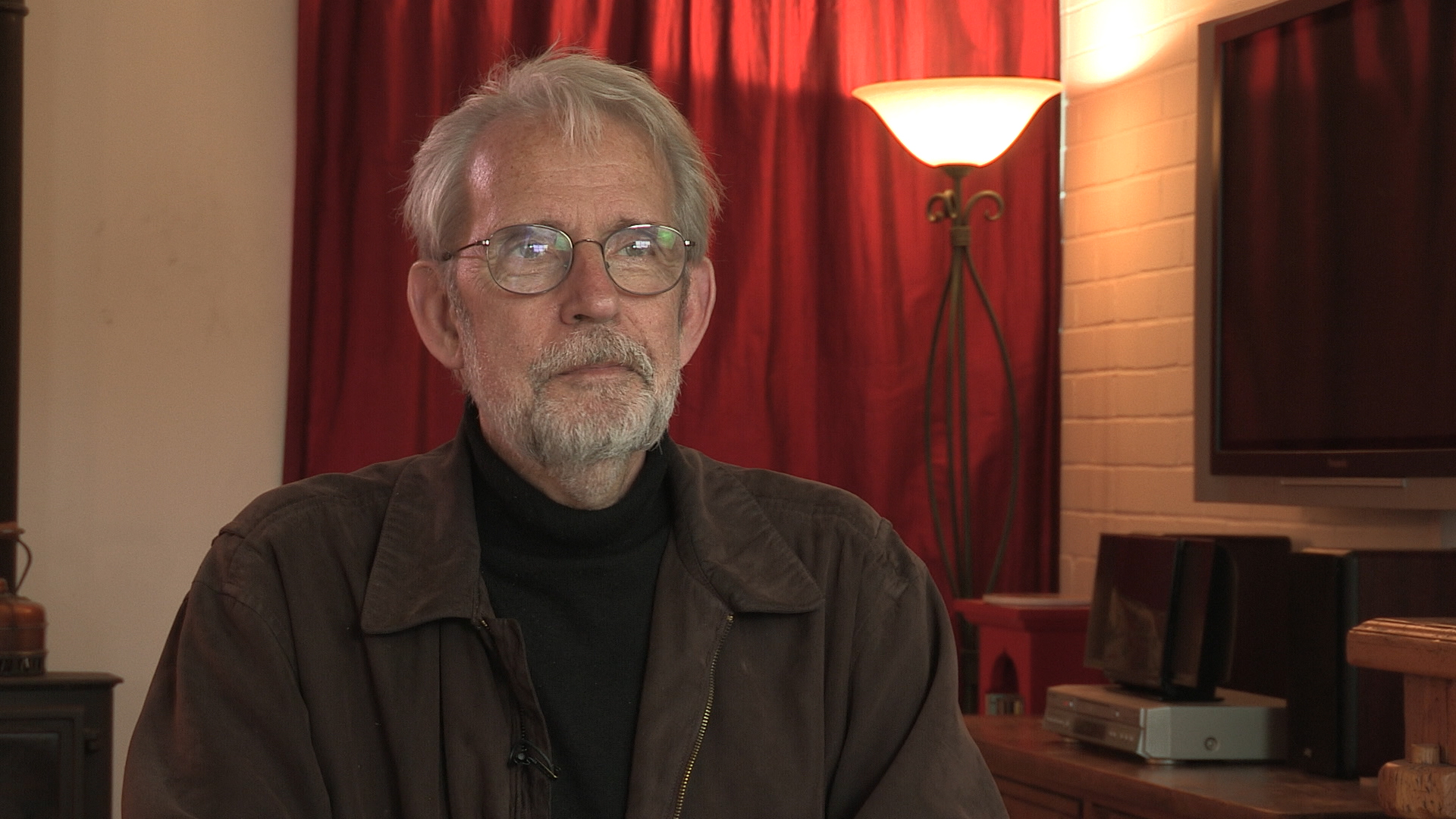 Layogenic: not everything is what it may seem
My greatest ambition: to be a subway driver
1
2
3
4
5
...
32
I was very enamoured, in New York at the time, with trolley cars and subways and buses. I still love public transportation. I love being in London because, relatively speaking to the United States, there's great public transportation here. The trains on the tube come every two minutes instead of every 15 minutes, which is what they would be in San Francisco. And I could think of nothing better to do in life than to be a trolley driver or a subway driver or maybe a bus driver, but I loved trolleys. Anything that ran on tracks I loved as a five-year-old. So it was one of my early disappointments with the world when New York City removed all of their trolley cars which happened in 1948, thereabouts.
And what is it when you're growing up? Of course, you emerge into the world and you think: this is the world, it's always going to be this way. And so it is something to take on board when something that you love is removed from you. This is completely trivial compared to the experience that kids in Syria are suffering at the moment or any children in a war situation. It's on such a scale that it's very hard for us to really understand how this is going to affect that generation of kids and their children. So the Holocaust, its effect on Jewish people, is very similar and we're still reeling from the effects and the aftereffects and the after, aftereffects. Anyway, the tragedy, in small letters, of the removal of the trolleys from New York affected me and I was left with the subways. And I remember about that age waiting for a subway train to arrive at the station with my mother and out of the blue, she said, 'What do you want to be when you grow up, Walter?' It was the kind of question that mothers dangle in front of kids to wonder, and of course I said, 'I want to be a subway driver'. And she hesitated for a moment wondering, what's the best answer to this? And she said, 'Well, I think you would like it for two or three days and then you would begin to get bored'. And just then, the subway that we were waiting for came into the station and I looked very carefully at the face of the man who was driving the subway and I saw something there that I had never seen before, which was boredom. And I hated that. I hated... I knew my mother was right. I knew that this thing that I really wanted to do was now blocked. I could not do it because she was right. It would be boring and I also hated the world that would present something that was so clearly wonderful as being a subway driver and then say: it isn't so wonderful. So I didn't like the duplicity of the world and I became suspicious of certain things in the world from that very small beginning that made me think, hmm, not everything is what it may seem.
Born in 1943 in New York City, Murch graduated from the University of Southern California's School of Cinema-Television. His career stretches back to 1969 and includes work on Apocalypse Now, The Godfather I, II, and III, American Graffiti, The Conversation, and The English Patient. He has been referred to as 'the most respected film editor and sound designer in modern cinema.' In a career that spans over 40 years, Murch is perhaps best known for his collaborations with Francis Ford Coppola, beginning in 1969 with The Rain People. After working with George Lucas on THX 1138 (1971), which he co-wrote, and American Graffiti (1973), Murch returned to Coppola in 1974 for The Conversation, resulting in his first Academy Award nomination. Murch's pioneering achievements were acknowledged by Coppola in his follow-up film, the 1979 Palme d'Or winner Apocalypse Now, for which Murch was granted, in what is seen as a film-history first, the screen credit 'Sound Designer.' Murch has been nominated for nine Academy Awards and has won three, for best sound on Apocalypse Now (for which he and his collaborators devised the now-standard 5.1 sound format), and achieving an unprecedented double when he won both Best Film Editing and Best Sound for his work on The English Patient. Murch's contributions to film reconstruction include 2001's Apocalypse Now: Redux and the 1998 re-edit of Orson Welles's Touch of Evil. He is also the director and co-writer of Return to Oz (1985). In 1995, Murch published a book on film editing, In the Blink of an Eye: A Perspective on Film Editing, in which he urges editors to prioritise emotion.
Title: My greatest ambition: to be a subway driver
Listeners: Christopher Sykes
Christopher Sykes is an independent documentary producer who has made a number of films about science and scientists for BBC TV, Channel Four, and PBS.
Tags: public transport, trolley cars, subway driver, disappointment, mother
Duration: 4 minutes, 13 seconds
Date story recorded: April 2016
Date story went live: 01 March 2017