NEXT STORY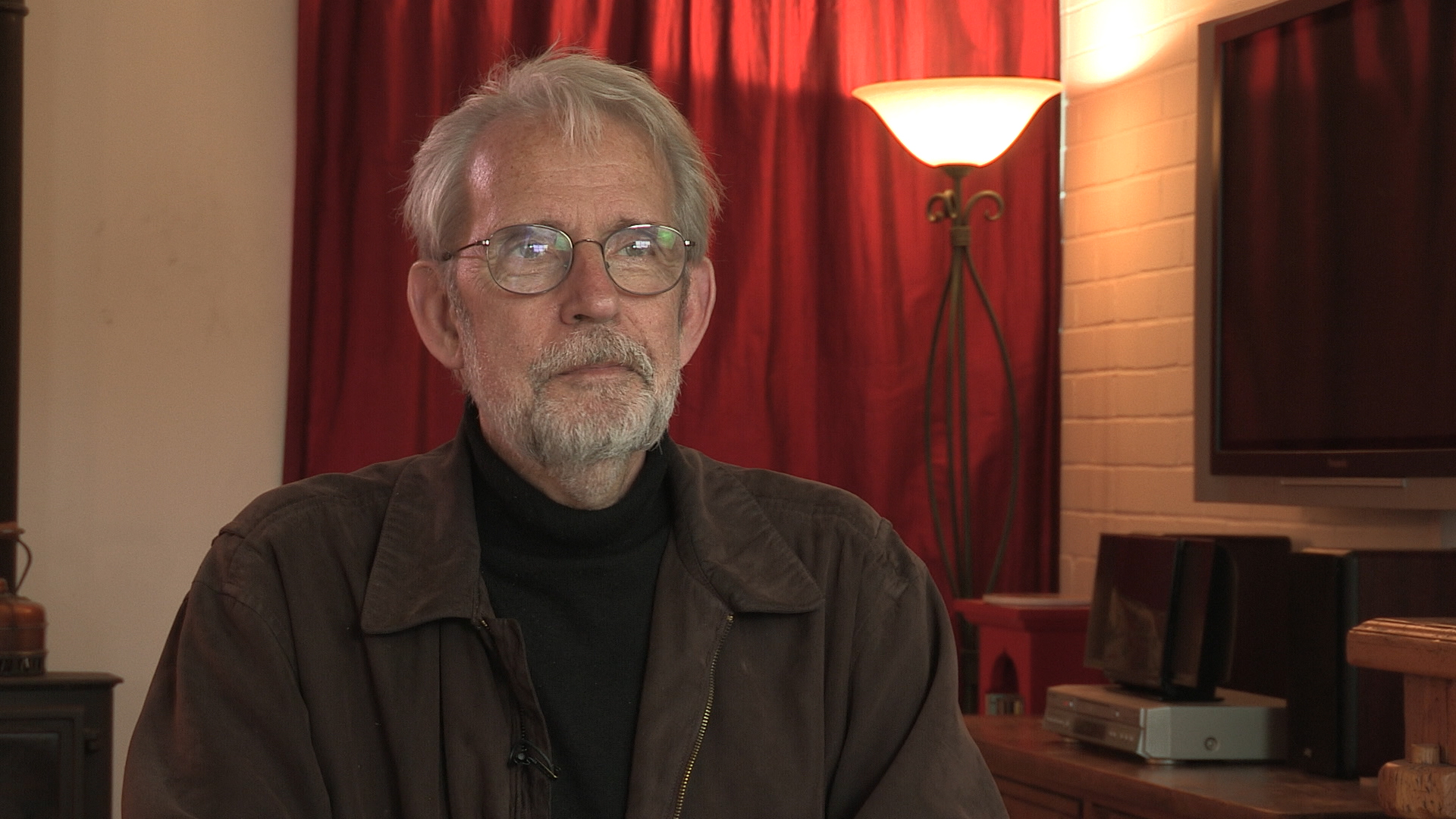 The light click jump cut leads to the invention of N-VIS-O
'Mr. Z, why not let them go through the door?'
1
...
7
8
9
10
11
...
32
It was early on in the process of shooting Julia I noted that the actors which were Jane Fonda and Vanessa Redgrave would stop instantly the moment that Fred Zinnemann would say, 'cut.' And he would say 'cut' when they were about to go through a door. So in a... as soon as they hit the mid-point of the door, he would say 'cut', and they would stop as if they'd been yanked by a rope. And I thought this was peculiar because the people I had worked with, Francis [Ford Coppola] certainly, would allow the actor to go through the door, and then the door would close, and the camera would stay on the closed door running for about five seconds and then he would cut. Because who knows? Maybe we could use that extra little bit of footage somehow.
Finally, after a couple of weeks of shooting, I screwed up my courage and knocked on his trailer door, Fred Zinnemann, and I said, 'Mr. Z', because that's what he was called, 'I'm curious about why actors... why do you get actors to stop when you're going... when they're halfway through a door.' He said, 'What do you mean?' And I then explained, and he said, 'Yes, I do that because if I didn't do that then she would take my film, and recut it, and write new scenes on the other side of that closed door and when I went to see the film it would be a completely different film than the one I intended.' And I said, 'Who is she?' And his eyes got very narrow, and he said, 'Margaret Booth.'
Margaret Booth, who died only a few years ago [in 2002], was Louis Mayer's chief editor at MGM in the 1930s when Fred Zinnemann was a young man struggling to establish himself. And all of the young directors were terrified of her because if a film was in trouble or if Louis Mayer decided that a film was in trouble, she would be the guided missile that he would send into the editing room. Everyone else had to leave, and she would take over the film and things like this would happen. New scenes would be written, and the doors... the film would be changed around. And so, people like Fred learned that one defence against this was to cut in the camera, not to give this extra footage that would make these recuts possible. And it... it's just one of those things that goes to show how an early traumatic experience that you have informs your filmmaking. Even 40 years later with Fred Zinnemann having won however many Oscars, and being a world-famous director, still his technique in filmmaking was informed by this early experience that he had with Margaret Booth and people like her.
Born in 1943 in New York City, Murch graduated from the University of Southern California's School of Cinema-Television. His career stretches back to 1969 and includes work on Apocalypse Now, The Godfather I, II, and III, American Graffiti, The Conversation, and The English Patient. He has been referred to as 'the most respected film editor and sound designer in modern cinema.' In a career that spans over 40 years, Murch is perhaps best known for his collaborations with Francis Ford Coppola, beginning in 1969 with The Rain People. After working with George Lucas on THX 1138 (1971), which he co-wrote, and American Graffiti (1973), Murch returned to Coppola in 1974 for The Conversation, resulting in his first Academy Award nomination. Murch's pioneering achievements were acknowledged by Coppola in his follow-up film, the 1979 Palme d'Or winner Apocalypse Now, for which Murch was granted, in what is seen as a film-history first, the screen credit 'Sound Designer.' Murch has been nominated for nine Academy Awards and has won three, for best sound on Apocalypse Now (for which he and his collaborators devised the now-standard 5.1 sound format), and achieving an unprecedented double when he won both Best Film Editing and Best Sound for his work on The English Patient. Murch's contributions to film reconstruction include 2001's Apocalypse Now: Redux and the 1998 re-edit of Orson Welles's Touch of Evil. He is also the director and co-writer of Return to Oz (1985). In 1995, Murch published a book on film editing, In the Blink of an Eye: A Perspective on Film Editing, in which he urges editors to prioritise emotion.
Title: 'Mr. Z, why not let them go through the door?'
Listeners: Christopher Sykes
Christopher Sykes is an independent documentary producer who has made a number of films about science and scientists for BBC TV, Channel Four, and PBS.
Tags: Fred Zinnemann, Julia, Francis Ford Coppola, Margaret Booth, Louis Mayer
Duration: 3 minutes, 29 seconds
Date story recorded: April 2016
Date story went live: 01 March 2017