NEXT STORY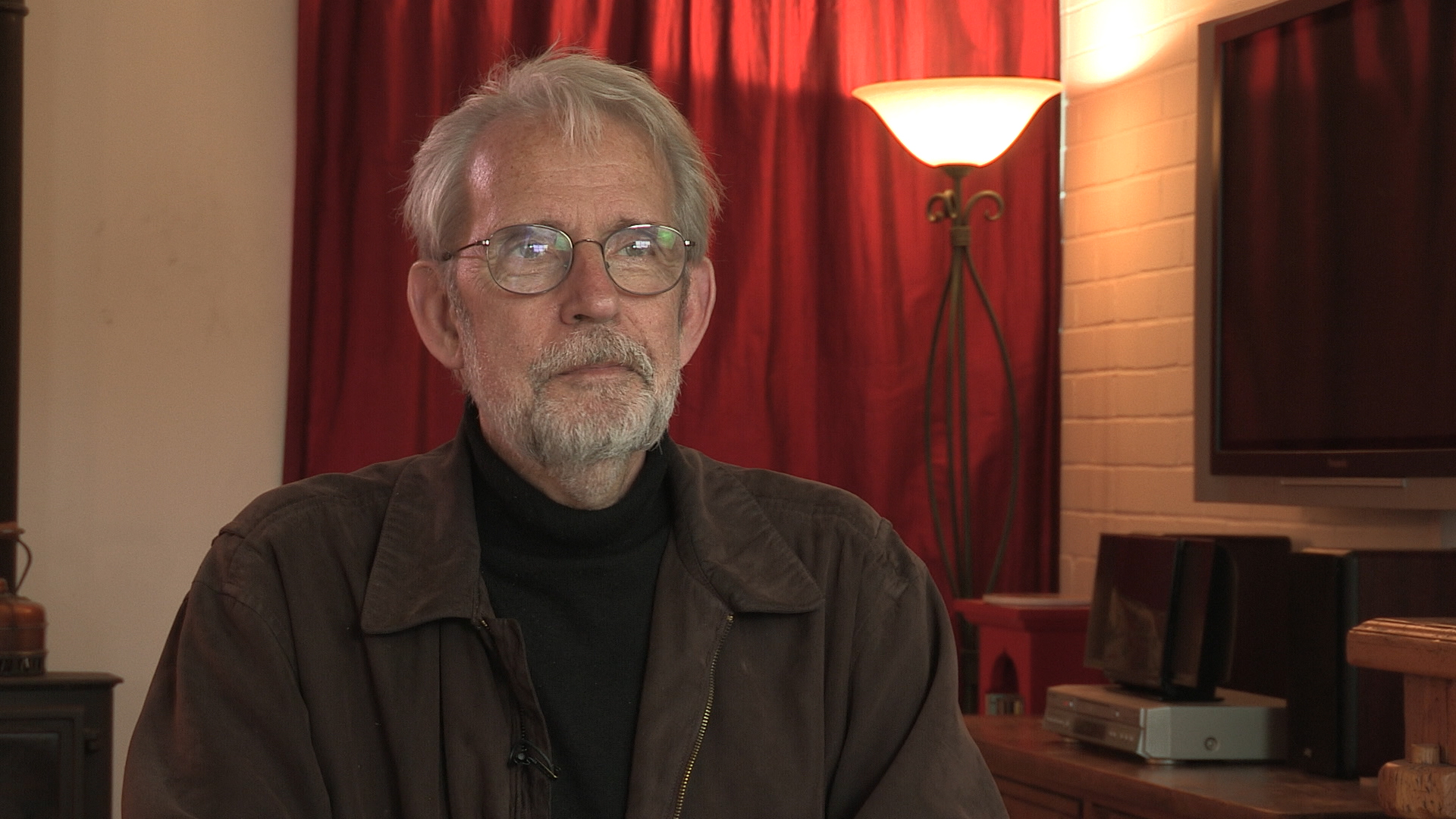 The crisis with Apocalypse Now and my trip to the Philippines
The light click jump cut leads to the invention of N-VIS-O
1
...
8
9
10
11
12
...
32
In 1976, the nature of how you lit a film was still fairly much the way it had been traditionally, the lights were very big. And Dougie Slocombe, the cameraman on Julia, was somebody who had started shooting films in the 1940s and had shot many of the classic Ealing films. And what I noticed was that when somebody hit a light switch and turned the switch off, simultaneously with that, the lighting department would turn the big lights off. But the lights were so big, and the bulbs were so huge, that it took probably a quarter of a second for the light to actually fade out. This is not what happens in normal life with 100-watt bulbs when you turn them off; they instantly go dark. Yet here, Jane Fonda would turn the lights off, and it would take six or eight frames for the scene to become dark. And I thought, I wonder if I can fix this. What can I do editorially? So I tried an experiment which was at the moment that she hit the light switch I'd jump cut to the first dark frame, and I looked at it, and it looked completely convincing. Even though, if you studied it frame by frame, the Jane Fonda character or whoever it was had... was in a different place in the frame. But your eye being overwhelmed by the shift in light could not register the fact that she was in a different position, and she was in darkness, so it was harder to see it anyway. But I thought, this is a wonderful observation to make. And the only problem I thought is that I see the splice because we have to use these big wide pieces of transparent tape in those days. This was before digital editing. If you look carefully you could see this Mylar going by.
And I thought; let's see if I can even improve that. And so I cut a very small piece of latex tape we use for editing sound and made it so thin that it was not seen by the projector. And as a result, it looked completely convincing because, there she went to turn the light out and flip the switch, and instantly it turned dark just like real life. I started to think that maybe I can do the whole film this way using these thin bits of film... bits of tape. I did, and I modified the splicing block to make this easier to do, not being quite so hand labour intensive. And for the rest of the time that I had been working on editing actual film rather than digital which went up until 2005, this is what I used.
I started manufacturing these splicers and selling them to other editors, and I called them N-VIS-O because the splices were invisible. And it made the experience of previewing a film much more like an experience of actually watching a finished film because you didn't see any artefact of splices. Particularly, say in the middle of a shot where the shot is running, and then you made a cut, but later on you thought, 'No, I'm going to restore it.' Then, of course, there had to be a splice there, and then the rest of the shot would run. Now when you're looking at the film suddenly in the middle of the shot, you see this tape go by, but now with N-VIS-O, you no longer saw that. So everything... the work print looked like a final answer print or as close as it could be. And a number of other editors adopted it, and it became fairly standard in the industry as a way to improve the look of a film, particularly when you were previewing it in front of an audience.
And then, of course, technology came... the digital technology came, and we no longer had to conform the work print and in many cases, we weren't shooting work print to begin with. And now as of today, in 2016, everything is completely digital. And even if you shoot film, when you preview the film for an audience you are showing an electronic version of the film on DCP, Digital Cinema Projectors. And it's becoming harder and harder now to find a theatre that actually has a 35mm or 70mm projector. Even if you wanted to show physical film it's now becoming very, very difficult to do it and difficult to find projectionists that know how to run these fairly angry complex machines.
Born in 1943 in New York City, Murch graduated from the University of Southern California's School of Cinema-Television. His career stretches back to 1969 and includes work on Apocalypse Now, The Godfather I, II, and III, American Graffiti, The Conversation, and The English Patient. He has been referred to as 'the most respected film editor and sound designer in modern cinema.' In a career that spans over 40 years, Murch is perhaps best known for his collaborations with Francis Ford Coppola, beginning in 1969 with The Rain People. After working with George Lucas on THX 1138 (1971), which he co-wrote, and American Graffiti (1973), Murch returned to Coppola in 1974 for The Conversation, resulting in his first Academy Award nomination. Murch's pioneering achievements were acknowledged by Coppola in his follow-up film, the 1979 Palme d'Or winner Apocalypse Now, for which Murch was granted, in what is seen as a film-history first, the screen credit 'Sound Designer.' Murch has been nominated for nine Academy Awards and has won three, for best sound on Apocalypse Now (for which he and his collaborators devised the now-standard 5.1 sound format), and achieving an unprecedented double when he won both Best Film Editing and Best Sound for his work on The English Patient. Murch's contributions to film reconstruction include 2001's Apocalypse Now: Redux and the 1998 re-edit of Orson Welles's Touch of Evil. He is also the director and co-writer of Return to Oz (1985). In 1995, Murch published a book on film editing, In the Blink of an Eye: A Perspective on Film Editing, in which he urges editors to prioritise emotion.
Title: The light click jump cut leads to the invention of N-VIS-O
Listeners: Christopher Sykes
Christopher Sykes is an independent documentary producer who has made a number of films about science and scientists for BBC TV, Channel Four, and PBS.
Tags: Julia, Dougie Slocombe
Duration: 5 minutes, 40 seconds
Date story recorded: April 2016
Date story went live: 01 March 2017