NEXT STORY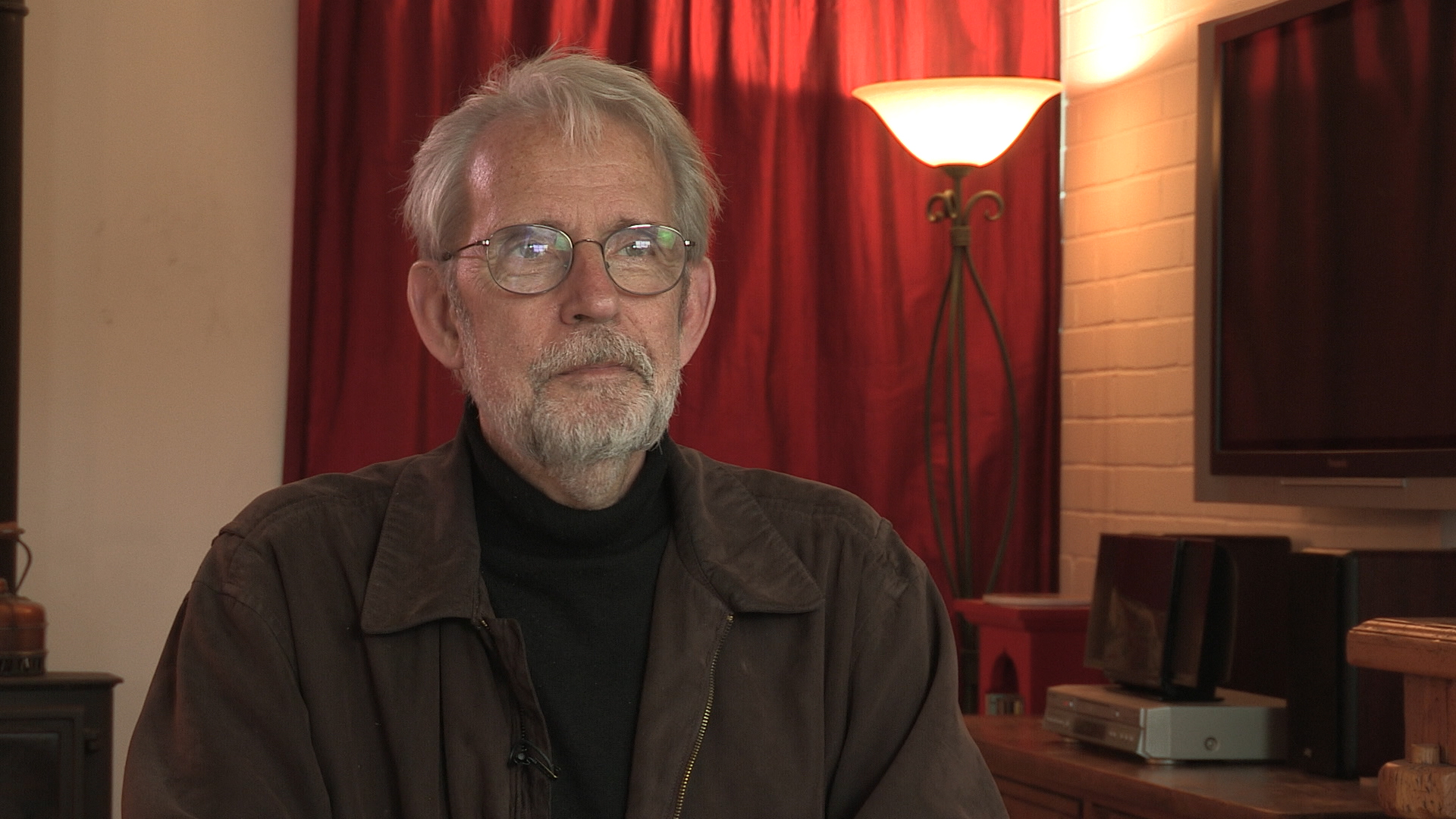 Apocalypse Now: Editing the opening scene
Apocalypse Now: Martin Sheen's powerful acting exercise
1
...
8
9
10
11
12
...
32
Over the course of a single weekend, Harvey Keitel was replaced by Martin Sheen. And Martin Sheen... I think they plunged immediately into the scenes on the beach where the surfing was happening, and people were being bombarded and Kilgore is yelling through a microphone. You know it's an action scene in which Martin Sheen is not... Willard is not a central character in that scene, it really belongs to Kilgore and the surfers. But, Francis [Ford Coppola] observed what Marty was doing as an actor and thought, 'I think Marty needs a boot camp in Willard, something to get what this character is all about.' It's hard, not to say even impossible for an actor to come into the middle of a film and replace another actor and be completely... find out who this character is.
So a scene was staged in Willard's hotel room of Willard on a bender wishing that he was not in his hotel room but in the jungle. That... the idea is that he had fought in Vietnam, he reached the end of his tour, he had gone back home and found out as many soldiers do that you can't go home again. That everything he had gone through had made it impossible for him to live a normal civilian life with his wife. So he got divorced and signed up for another tour of duty back in Vietnam. The trouble was now he wasn't being given an assignment. He was just cooling his heels in this shitty hotel room in Saigon. So that's the acting exercise: do something with that, Marty. Vittorio Storaro, the cameraman, shot it from two angles, but they were very, let's call them serviceable, elementary angles at right angles to each other. It wasn't covered in any normal way because it was never intended to be in the film. It was just... we had to document it.
Marty Sheen by his own admission at that time was fighting alcoholism and Francis diabolically gave him a bottle of whiskey... real whiskey in the scene. So here was an alcoholic really drinking alcohol, playing this disturbed person in a hotel room, and it culminated in him looking at himself in the mirror, and being angry and smashing the mirror. That was never intended to... It was a spontaneous act on Willard... Martin Sheen's part. And the fact that he cut himself, that was real blood. The whiskey in the bottle is real whiskey. And the anguish that he is going through is a kind of real anguish. It's not the character, it's really Marty Sheen caught in some vortex of his own demons, but how powerful it is.
And Francis's mission to me was: take these two shots, Marty smashing his hand in a mirror, and covering himself in blood, and the slow motion shot of the jungle bursting into flames, and then some other shots that I have shot of Marty Sheen waking up in his hotel room, realising where he is, going over to the window, looking out of the window and some other things. 'Feel free', he said, 'to ransack the rest of the film for other images that might be compelling in this context, progressively more nightmarish and see what you come up with.' So that was my mission. Oh and, by the way, let's use The Doors music here for This Is the End. So, theoretically we're looking at the beginning of the film, what we're hearing is Jim Morrison who is now dead singing This Is... This Is the End, and then the concoction of images of slow motion helicopters and napalm superimposed in a swirl with Marty Sheen in this diabolical predicament that he finds himself in, in this hotel room in Saigon.
Born in 1943 in New York City, Murch graduated from the University of Southern California's School of Cinema-Television. His career stretches back to 1969 and includes work on Apocalypse Now, The Godfather I, II, and III, American Graffiti, The Conversation, and The English Patient. He has been referred to as 'the most respected film editor and sound designer in modern cinema.' In a career that spans over 40 years, Murch is perhaps best known for his collaborations with Francis Ford Coppola, beginning in 1969 with The Rain People. After working with George Lucas on THX 1138 (1971), which he co-wrote, and American Graffiti (1973), Murch returned to Coppola in 1974 for The Conversation, resulting in his first Academy Award nomination. Murch's pioneering achievements were acknowledged by Coppola in his follow-up film, the 1979 Palme d'Or winner Apocalypse Now, for which Murch was granted, in what is seen as a film-history first, the screen credit 'Sound Designer.' Murch has been nominated for nine Academy Awards and has won three, for best sound on Apocalypse Now (for which he and his collaborators devised the now-standard 5.1 sound format), and achieving an unprecedented double when he won both Best Film Editing and Best Sound for his work on The English Patient. Murch's contributions to film reconstruction include 2001's Apocalypse Now: Redux and the 1998 re-edit of Orson Welles's Touch of Evil. He is also the director and co-writer of Return to Oz (1985). In 1995, Murch published a book on film editing, In the Blink of an Eye: A Perspective on Film Editing, in which he urges editors to prioritise emotion.
Title: "Apocalypse Now": Martin Sheen's powerful acting exercise
Listeners: Christopher Sykes
Christopher Sykes is an independent documentary producer who has made a number of films about science and scientists for BBC TV, Channel Four, and PBS.
Tags: Apocalypse Now, The Doors, The End, Martin Sheen, Francis Ford Coppola, Vittorio Storaro
Duration: 4 minutes, 56 seconds
Date story recorded: April 2016
Date story went live: 01 March 2017