NEXT STORY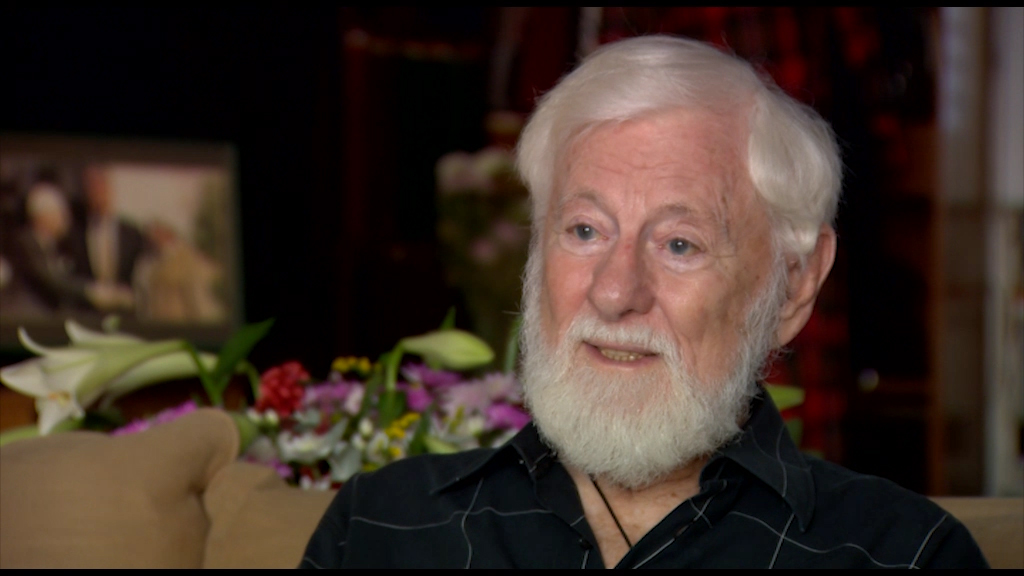 Early schooldays
Uri Avnery
Social activist
1
2
3
4
5
...
32
היינו משפחה יהודית. מה זאת אומרת משפחה יהודית מהסוג הזה בגרמניה? אנחנו היינו גרמנים. אבא שלי למד במה שנקרא בגרמניה "גימנסיה הומניסטית". גימנסיה הומניסטית פירושו היה שלא למדו אנגלית וצרפתית ושטויות כאלה, אלא דברים רציניים: לטינית, יוונית עתיקה, ובסוף היה מבחר בין צרפתית לעברית. אנשים שהלכו לכמורה, למדו עברית. מה זה היה להיות יהודי? לא היה לנו עץ אשוח בחג המולד, חוץ מאשר פעם אחת אני חושב. הדלקנו נרות של חנוכה, צמנו ביום הכיפורים, הלכנו לבית הכנסת כולנו בראש השנה וביום כיפורים. לא בנינו סוכה, אני חושב, אבל היינו מודעים. וכמובן היה ליל סדר אמיתי עם כל הגינונים ועם "מה נשתנה", ו"חד גדיא" בסוף, עם ארוחה עם כופתאות באמצע. זה היה יהודי, זה היה גבול של היהדות. נזכרתי שבערב יום כיפורים אבא שלי היה יושב על הטלפון והיה מטלפן לכל המכירים שלו שאולי הוא פגע בהם במשך השנה, מבקש סליחה. נחרט לי בזיכרון.‏
We were a Jewish family. What did it mean to be a 'Jewish family' living in Germany? We were Germans. My father studied in what was known in Germany as 'humanities grammar school'. This meant they did not study English or French and such nonsense, but serious stuff: Latin, Ancient Greek, and at the end there was a choice between French and Hebrew. The people studying for the priesthood learned Hebrew. So what did it mean to be a Jew? We had no Christmas tree – except for once, I think. We lit Hanukkah candles, fasted on Yom Kippur, we all went to the synagogue at Rosh Hashanah and on Yom Kippur. I believe that we did not build a sukkah, but we were aware of Sukkoth. Of course, we had a real [Passover] seder with all the trappings and with ma'nishtanah and chad gadya at the end, and a meal with kneidlach. That's what it was to be a Jew – it was borderline Judaism. I recall that on the eve of Yom Kippur my father would sit by the phone and call all of his acquaintances whom perhaps he had upset during the year, and ask for their forgiveness. This is engraved in my memory.
Uri Avnery (1923-2018) was an Israeli writer, journalist and founder of the Gush Shalom peace movement. As a teenager, he joined the Zionist paramilitary group, Irgun. Later, Avnery was elected to the Knesset from 1965 to 1974 and from 1979 to 1981. He was also the editor-in-chief of the weekly news magazine, 'HaOlam HaZeh' from 1950 until it closed in 1993. He famously crossed the lines during the Siege of Beirut to meet Yasser Arafat on 3 July 1982, the first time the Palestinian leader ever met with an Israeli. Avnery was the author of several books about the Israeli-Palestinian conflict, including '1948: A Soldier's Tale, the Bloody Road to Jerusalem' (2008); 'Israel's Vicious Circle' (2008); and 'My Friend, the Enemy' (1986).
Title: Being Jewish in Germany
Listeners: Anat Saragusti
Anat Saragusti is a film-maker, book editor and a freelance journalist and writer. She was a senior staff member at the weekly news magazine Ha'olam Hazeh, where she was prominent in covering major events in Israel. Uri Avnery was the publisher and chief editor of the Magazine, and Saragusti worked closely with him for over a decade. With the closing of Ha'olam Hazeh in 1993, Anat Saragusti joined the group that established TV Channel 2 News Company and was appointed as its reporter in Gaza. She later became the chief editor of the evening news bulletin. Concurrently, she studied law and gained a Master's degree from Tel Aviv University.
Tags: Germany
Duration: 2 minutes, 22 seconds
Date story recorded: October 2015
Date story went live: 10 March 2017