NEXT STORY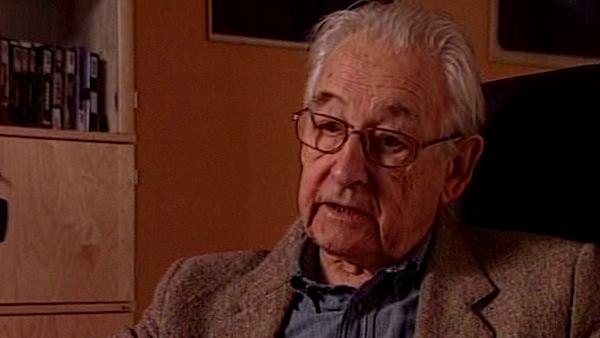 Depiction of the Warsaw Uprising in Kanał
The decision to make Kanał
1
...
3
4
5
6
7
...
23
This wasn't all that straightforward because, in spite of the thaw, when I think about it today, I see that the cinema bosses weren't keen on making films about the Warsaw Uprising. I think the reason behind this was an ideological interpretation. If we were making a film showing that the Warsaw Uprising was initiated even though it flew in the face of common sense, this would mean it was the point of view of the communists. They always said that the Uprising was unnecessary, that it was madness on the part of the London authorities, and who could have given such an order. Therefore, why bother with such a topic when every Pole knew that the Uprising had been magnificent? But at the same time, there was the temptation to say that the Uprising had actually ended in the sewers. However you looked at it, this had been written by a man who had experienced this himself. An image of this kind on the screen had its own expression. There was one other obstacle. Namely, what was going on - on the one hand, the Uprising is taking place and on the other, you've got units of the Soviet army on the opposite bank of the Vistula not coming to the aid of the partisans? Stawiński wrote nothing about this. He did not respond to the information that some Polish units had tried to reach the other bank to help the partisans. He passed over that completely. Therefore, that decision wasn't easy. Konwicki played a very significant role here. I have to say that when I read the report of the screenplay commission during which he'd spoken up, it's beautiful and it always moves me. I am immensely grateful to him for his attitude because it is thanks to him that the greater part of this screenplay was pushed through, and thanks also to the prevailing political situation which made it possible to even approach this subject. So suddenly I was in possession of an amazing story which was just right for filming. Of course, I was warned that people aren't keen to watch a film on a black background which is true. But I wasn't thinking, why should it be black? It's true that a lot of the action takes place in the sewers, but right from the start I knew that we wouldn't be going down into any sewers but that we'd be building sets to look like sewers and that everything would be done in the studio. The film company in Łódź refused to help because they didn't want us to build the sets of the sewers in the film hall since they were afraid we'd ruin the floor. After all, it was the only film hall in Poland, so if it had got flooded, film production would have had to be halted and there were other films waiting to be made. So they let us build the sets outside, thanks to which we were able to build vast sewers with a whole network that was incomparably bigger than anything we could have built in the studio. This benefitted the film because a significant part of this film takes place inside the sewers which we were able to show in a variety of shots. What else was important? I was very keen for Zbigniew Cybulski to play the lead role. Following A Generation I was very much in favour of this. But that summer he was already working on another film so he couldn't be in this one and we had to start shooting. I always believed that once a film has been approved, work on it should begin right away. There was nothing to wait for because every delay could make the authorities find a reason for not making this film.
Nie było to na początku takie proste, bo niezależnie od Odwilży, jednak tak jak dziś myślę, kierownictwo kinematografii nie było chętne robienia filmów o Powstaniu Warszawskim. Myślę, że za tym stała taka interpretacja ideologiczna. Jeżeli zrobimy film o tym, że Powstanie zostało wywołane wbrew zdrowemu rozsądkowi, no to znaczy, że to jest pogląd komunistów. Komuniści zawsze mówili, że Powstanie jest niepotrzebne, że to jest szaleństwo, że tak powiem, władz londyńskich, że kto mógł wydać taki rozkaz. I w związku z tym po co poruszać ten temat, kiedy wszyscy Polacy wiedzą, że Powstanie było wspaniałe. No, ale równocześnie była i pokusa, żeby powiedzieć, że Powstanie jednak zakończyło się w kanałach. Jakby nie było, napisał to człowiek, który sam to przeżył. No i taki obraz na ekranie miał swój wyraz. Była jeszcze jedna rzecz przeciwna. Mianowicie jak to jest? No tu się rozgrywa Powstanie, a tam po drugiej stronie Wisły stoją radzieckie jednostki i nie idą na pomoc? A Stawiński nic na ten temat nie napisał. Nie wyszedł naprzeciw temu, że jakieś jednostki armii polskiej próbowały się przedostać na drugi brzeg na pomoc Powstaniu, to całkowicie pominął. W związku z tym ta decyzja nie była łatwa. Tu ogromną rolę odegrał Konwicki, muszę powiedzieć. Kiedy czytam sprawozdanie z komisji scenariuszowej, gdzie on zabiera głos, to muszę powiedzieć, że to jest piękne, zawsze mnie to wzrusza... zawsze mnie to... zawsze jakby czuję do niego wdzięczność za jego postawę, no bo dzięki niemu ten scenariusz w ogromnym stopniu został przeforsowany, no i dzięki sytuacji politycznej, która sprzyjała w ogóle jakiemukolwiek poruszeniu w tej sprawie. Tak że nagle stałem się... stałem się posiadaczem wspaniałej opowieści, nadajacej się do filmu jak rzadko co.
Oczywiście ostrzegano mnie, że film na czarnym tle niechętnie ogląda publiczność. Co jest prawdą. No ale ja nie myślałem, dlaczego ma być czarny. Co prawda dużo akcji jest w kanałach, ale od samego początku wiedziałem, że przecież my nie będziemy do żadnych kanałów schodzić, że my te kanały musimy wybudować jako dekoracje, że my to musimy zrobić w studio. A ponieważ zbuntowała się Wytwórnia Filmowa w Łodzi, która nie chciała, żeby budować dekoracje kanałów na hali zdjęciowej w studio, bo się bali o podłogę. W końcu to była jedyna hala zdjęciowa w Polsce. Więc jeżeli przy okazji przemoczyłaby się ta podłoga i, że tak powiem, no to stanęłaby produkcja filmowa, a tu już były następne filmy w kolejności. Pozwolili nam wybudować na podwórzu. Dzięki temu, że pozwolili nam wybudować na podwórzu, my wybudowaliśmy olbrzymie kanały, całą plątaninę, bez porównania większą niż gdybyśmy to musieli... że tak powiem, zmieścić w studio. To dobrze dla filmu... to się stało dobrze dla filmu, no bo ogromna część tego filmu mieści się w kanałach, które, że tak powiem, myśmy pokazali w różnych... w różnych, że tak powiem, w różnych... w różnych ujęciach. Co było jeszcze ważne? Chciałem bardzo, żeby grał Zbigniew Cybulski główną rolę. Po filmie Pokolenie bardzo byłem za tym, żeby on to grał. On wtedy grał inny film i nie mógł tego samego lata, myśmy musieli film realizować. Zresztą zawsze uważałem, że w momencie kiedy tylko film jest zatwierdzony, natychmiast należy zaczynać. Nie ma na co czekać, dlatego że każde oczekiwanie może spowodować to, że władza znajdzie jakieś argumenty, żeby tego filmu nie robić.
Polish film director Andrzej Wajda (1926-2016) was a towering presence in Polish cinema for six decades. His films, showing the horror of the German occupation of Poland, won awards at Cannes and established his reputation as both story-teller and commentator on Poland's turbulent history. As well as his impressive career in TV and film, he also served on the national Senate from 1989-91.
Title: The decision to make "Kanał"
Listeners: Jacek Petrycki
Cinematographer Jacek Petrycki was born in Poznań, Poland in 1948. He has worked extensively in Poland and throughout the world. His credits include, for Agniezka Holland, Provincial Actors (1979), Europe, Europe (1990), Shot in the Heart (2001) and Julie Walking Home (2002), for Krysztof Kieslowski numerous short films including Camera Buff (1980) and No End (1985). Other credits include Journey to the Sun (1998), directed by Jesim Ustaoglu, which won the Golden Camera 300 award at the International Film Camera Festival, Shooters (2000) and The Valley (1999), both directed by Dan Reed, Unforgiving (1993) and Betrayed (1995) by Clive Gordon both of which won the BAFTA for best factual photography. Jacek Petrycki is also a teacher and a filmmaker.
Tags: Warsaw Uprising, Vistula, Łódź, A Generation, Zbyszek Cybulski, Tadeusz Konwicki
Duration: 4 minutes, 27 seconds
Date story recorded: August 2003
Date story went live: 24 January 2008