NEXT STORY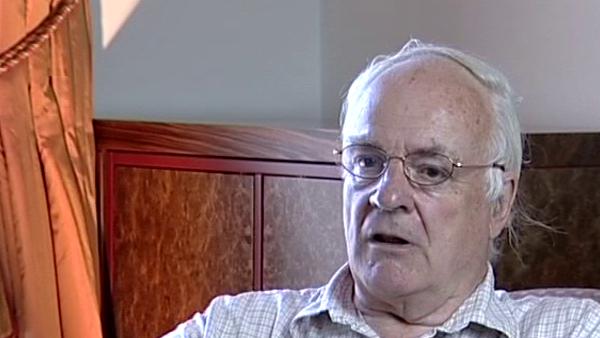 'Big' science versus 'small' science
Avrion Mitchison
Scientist
1
...
8
9
10
11
12
Personal motivations change, don't they, they change- I find they change even almost in a few minutes conversation with somebody, a person with real insight. You can see a relationship between a medical problem and a problem in biochemistry or genetics which you sort of may have been partly aware of, but these ideas sort of crystallise as you go along. That's a very wishy-washy answer, isn't it, and I don't think I can really- but I don't think I do have a clear answer to that.
Do you think you moved more towards medical when you moved to Germany and in the later part of your scientific life, is that a sequence you recognise?
Yes, well I think I can say I moved in a medical direction almost when I left Edinburgh. I started- you see, my- my- I think my own life has been one of moving in medical direction. Funny, I remember talking to my brother, Murdoch, just when I was leaving Edinburgh when I'd decided to go to the National Institute of Medical Research and he tried to dissuade me, and I remember him saying, he said if you go there you will leave science and you will become a servant of medical research- and I think he was right, and something's lost and something is gained when one transits like that.
Avrion Mitchison, the British zoologist, is currently Professor Emeritus at University College London and is best known for his work demonstrating the role of lymphocytes in tumour rejection and for the separate and cooperative roles of T- and B-lymphocytes in this and other processes.
Title: Personal motivation
Listeners: Martin Raff
Martin Raff is a Canadian-born neurologist and research biologist who has made important contributions to immunology and cell development. He has a special interest in apoptosis, the phenomenon of cell death.
Listen to
Martin Raff
at Web of Stories
Duration: 1 minute, 27 seconds
Date story recorded: June 2004
Date story went live: 29 September 2010