NEXT STORY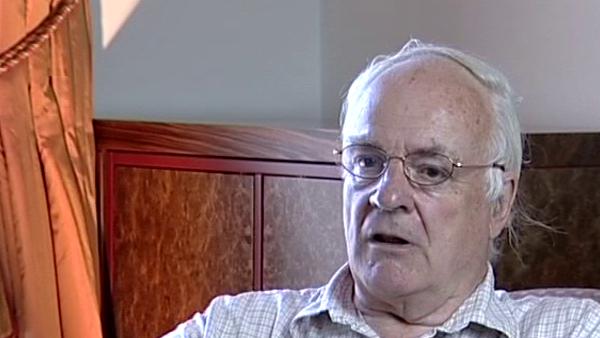 Is the network dead?
Fraud in science: the Baltimore affair
Avrion Mitchison
Scientist
1
...
8
9
10
11
12
No useful purpose at all was served by all the hoohah which went on. Baltimore suffered inappropriately. He didn't suffer all that badly anyway, but if he did suffer from- and that was a case where it was a sort of the aftermath, wasn't it, part of the aftermath of Järgen's network, that was a kind of prediction the network made which was- had been verified it was thought in Rajewsky lab, and then the person concerned moved to America and it all came into- she continued the work there in Baltimore's lab, and Baltimore, in the American style, put his name on the paper. And one has to remember, you now, in his- in defence of Baltimore, it's very easy for a European to say oh, big mistake, he should not have put his name on the paper, but probably the whole funding, which is so important in- certainly for him in running a big laboratory, made it almost, made it impossible for him not to put his name on the paper. If he didn't have his name on the paper he wouldn't get credit for it the next time his grant turned up for evaluation, so I'm pretty sympathetic to Baltimore in that case. I am not convinced that there wasn't something there, there might have been something there, but I am certainly not convinced that there was fraud.
[Q] How would you feel about sitting on a committee to evaluate the possibility of fraud among one of your colleagues?
Well, I would say these days I am far too old for that, and ten years ago I would have tried like anything to shuffle out of it, and I would have said that there are senior people in my group, among my friends, who seem to be more interested in fraud than I am and that they should do the job.
Avrion Mitchison, the British zoologist, is currently Professor Emeritus at University College London and is best known for his work demonstrating the role of lymphocytes in tumour rejection and for the separate and cooperative roles of T- and B-lymphocytes in this and other processes.
Title: Fraud in science: the Baltimore affair
Listeners: Martin Raff
Martin Raff is a Canadian-born neurologist and research biologist who has made important contributions to immunology and cell development. He has a special interest in apoptosis, the phenomenon of cell death.
Listen to
Martin Raff
at Web of Stories
Duration: 2 minutes, 8 seconds
Date story recorded: June 2004
Date story went live: 29 September 2010