NEXT STORY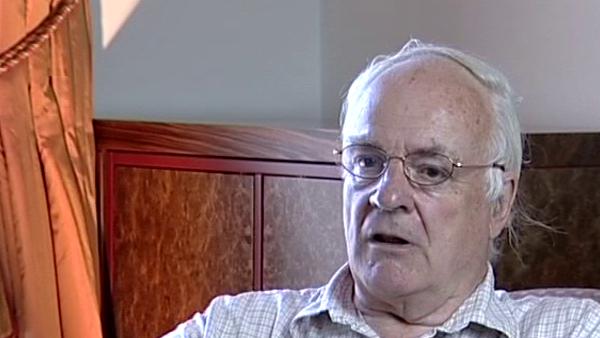 Science: Nature or nurture?
The key qualities that make a good scientist
Avrion Mitchison
Scientist
1
...
8
9
10
11
12
What are the key qualities of a scientist? I think one could put that question in a different way, and say if you have ten scientists in the room, ten scientists, you know, like me, towards the end of their careers, and you ask them what makes a good scientist, what are the qualities needed, would they be very different from one another? And I think not. I think I've sat on enough appointments committees in enough different countries to- to believe that there is a kind of universal currency in science quality which doesn't vary very much from person to person or place to place. So what are the things which are needed? Well, I mentioned 'Vision' as in the German connotation, vision, I think that's perhaps the most important quality and it is closely, obviously closely allied to imagination, but it must- it's also tempered with realism, a vision which is somehow out of focus or in the wrong direction, is no use to anybody, it has got to- there's got to be a perception of what has been done before. I think, I seem to remember a long, long time ago I wrote- read a book or looked at a book, written I think by an Australian author, in which it said how to do science. It started with, you know, you have to read up everything which has been done before, and I don't think that at all, I think you have to pick an intellectual thread running through what has been done before and try to identify what's missing. I think that's terribly important. Do I have anything original to say on this subject of what makes a good scientist? I think not.
Is there anything original to say about anything?
Well, there are- yes. If you are too much of a Pollyanna, which perhaps I am, you- you- you- I agree, that there's- I would like to say something deep about good qualities.
Avrion Mitchison, the British zoologist, is currently Professor Emeritus at University College London and is best known for his work demonstrating the role of lymphocytes in tumour rejection and for the separate and cooperative roles of T- and B-lymphocytes in this and other processes.
Title: The key qualities that make a good scientist
Listeners: Martin Raff
Martin Raff is a Canadian-born neurologist and research biologist who has made important contributions to immunology and cell development. He has a special interest in apoptosis, the phenomenon of cell death.
Listen to
Martin Raff
at Web of Stories
Duration: 2 minutes, 24 seconds
Date story recorded: June 2004
Date story went live: 29 September 2010