NEXT STORY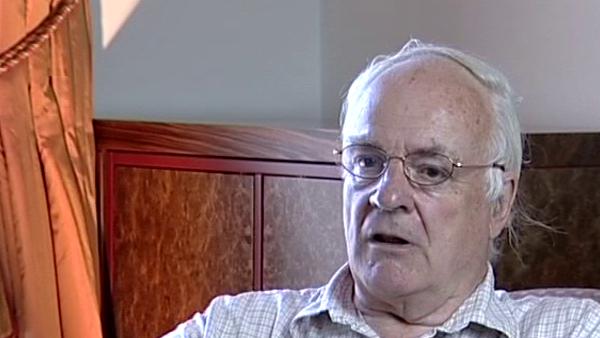 Climate change and the role of scientists in educating the public
Starting out: Then and now and interesting areas in science
Avrion Mitchison
Scientist
1
...
8
9
10
11
12
Well I have watched lots of- a fair number of- of young scientists setting out and I don't think it's very different. I think the nose-to-the-grindstone is pretty important. If anything is neglected in the present younger generation, they're a little bit easy on- on the nose-to-the-grindstone perhaps. I think that among the graduate students I see at work I do detect signs of wanting to take time off at the weekend or some sort of nonsense like that, but they'll grow out of it, I suppose. Taking a weekend off- my goodness me.
But if you were starting a career in science now, would you be an immunologist?
Oh. In the state that immunology is in at present? I might be. I might be. I don't- I don't know what I'd be actually. I think immunology is still pretty attractive. But I think other things- I think neuroscience is enormously attractive, I think the genome has thrown up challenges which have to be met, will be met- I think being part of that effort will be tremendous fun. The intro- the application of mathematical modelling I think is- is a great area. No, I could be- what you are really asking is what are- what are the areas and attractions to young scientists now?
Yeah.
I think there are many- developmental biology. Indeed I find it a little hard to think of areas which are so boring that there will be- I would try to dissuade anybody from going into them, you know. People used to say well, you know, systematics is so boring, but systematics has been changed so much by DNA that it's not boring any more.
Avrion Mitchison, the British zoologist, is currently Professor Emeritus at University College London and is best known for his work demonstrating the role of lymphocytes in tumour rejection and for the separate and cooperative roles of T- and B-lymphocytes in this and other processes.
Title: Starting out: Then and now and interesting areas in science
Listeners: Martin Raff
Martin Raff is a Canadian-born neurologist and research biologist who has made important contributions to immunology and cell development. He has a special interest in apoptosis, the phenomenon of cell death.
Listen to
Martin Raff
at Web of Stories
Duration: 2 minutes
Date story recorded: June 2004
Date story went live: 29 September 2010