NEXT STORY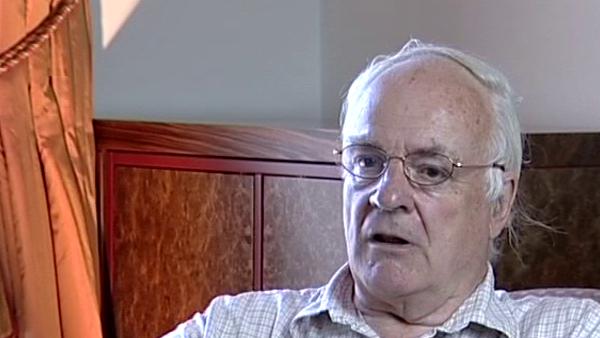 Oxford: tutorials with Peter Medawar
Oxford: Peter Medawar and skin graft experiments
Avrion Mitchison
Scientist
1
2
3
4
5
...
12
I loved Oxford. I thought it was, at that time and I hope it still is, a place where whatever you bring to Oxford, Oxford returns it to you double. I was- I had the very good fortune to be sent by New College where I was a student, to be tutored outside the college, because they didn't have a biologist, they had an aged physiologist who was- who did try to teach me for a term actually, a very nice guy, Crum, but he- he was really grinding out medical students, I think. I didn't fit into his spectrum. So I was sent to- to Peter Medawar, and boy, was that a shock and a wonder. This- well, you know Peter as well as I do, but for the record, I did know him a little bit before you did, he was quite young then, was he 30 at the time he was tutoring me? If so, only just. He had started as a general biologist actually, with an interest in embryos and development, rather in a slightly old fashioned way of growth and form of embryos. But he had been sucked, through the war effort, into transplantation where he had had, for him, the very good fortune of being asked to look into skin grafting, which at the time was a very urgent matter for- particularly for pilots or aircraft crew who got badly burned. And they often survived but with their- much of their skin destroyed and then they might die of that. Or, the surgeons did their best to repair it. There was a very important surgical unit near Brighton that performed that service for the fighter pilots during the Battle of Britain. So, Peter Medawar hooked up with a young surgeon called Gibson in Glasgow, and between them, they established that skin homografts, as they were called, transplants from another donor, was rejected, was always rejected. Although it might be- it might be a transient benefit or just a dressing for the skin. But it wasn't- they- I think it's clear that that wasn't really known. I think- there was quite a lot of prior work during the 1930s which made that likely, but it wasn't definitively known. And in particular, Peter and Gibson did a- one crucial experiment which was to show that, after a person who'd rejected skin from one donor, if he was given a second piece of skin from the same donor, little patches of skin they used to test, they were rejected more quickly. So there was heightened- following graft rejection there was heightened resistance and that smelled very much like an immune response and immunity, and Peter had worked- at the time I was there he was going on to do the same sort of experimentation like that in rabbits and then in guinea pigs. The first time I saw- I met him, I went into his room, and I wonder, still wonder if there was, sort of, a little bit of scene-setting by him, but there was an anaesthetised rabbit laid out. And he was about to transplant its skin.
Avrion Mitchison, the British zoologist, is currently Professor Emeritus at University College London and is best known for his work demonstrating the role of lymphocytes in tumour rejection and for the separate and cooperative roles of T- and B-lymphocytes in this and other processes.
Title: Oxford: Peter Medawar and skin graft experiments
Listeners: Martin Raff
Martin Raff is a Canadian-born neurologist and research biologist who has made important contributions to immunology and cell development. He has a special interest in apoptosis, the phenomenon of cell death.
Listen to
Martin Raff
at Web of Stories
Duration: 4 minutes, 13 seconds
Date story recorded: June 2004
Date story went live: 24 January 2008