NEXT STORY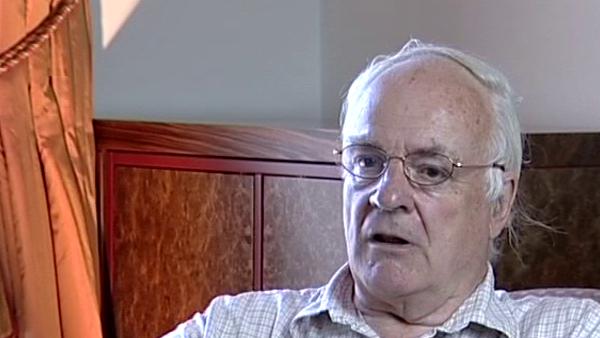 Working on tolerance
The Mill Hill days: changes in immunology
Avrion Mitchison
Scientist
1
...
4
5
6
7
8
...
12
If you think about the times, you know, you have to think about what was happening to immunology and why those times didn't last. In a way, that was the last hoorah of the people who were not biochemists, didn't do molecular genetics, and didn't even handle immunologically active cells in vitro. I think you were the first person who started really looking at cells out of the- out of the immune system. Was there- I don't think there was probably a decent microscope there until you arrived. No there wasn't. That's right. So, immunology was changing drastically, and I was in the, I think, in the last phase before it did so. I mean, in a way, there was the biochemical approach with Peter asking us and Allan Williamson and- Well Rodney Porter above all And started with Porter. Yes. So there was a molecular and a cellular- That's true. arm to this. That's true. But the biochemistry of those days was difficult, enormously large-scale. I mean, Rod Porter, when he was working on immunoglobulin, used a suite of rooms to do what would now be done on, you know, a couple of gel plates. Yes. It was very different and very much more demanding. And therefore, more separated from the older biological approach, which John Humphrey and I were both taking.
Avrion Mitchison, the British zoologist, is currently Professor Emeritus at University College London and is best known for his work demonstrating the role of lymphocytes in tumour rejection and for the separate and cooperative roles of T- and B-lymphocytes in this and other processes.
Title: The Mill Hill days: changes in immunology
Listeners: Martin Raff
Martin Raff is a Canadian-born neurologist and research biologist who has made important contributions to immunology and cell development. He has a special interest in apoptosis, the phenomenon of cell death.
Listen to
Martin Raff
at Web of Stories
Duration: 1 minute, 41 seconds
Date story recorded: June 2004
Date story went live: 24 January 2008