NEXT STORY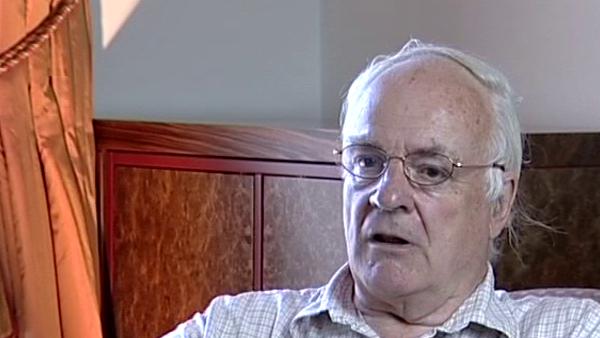 Immunology meetings
Competition and co-operation between labs
Avrion Mitchison
Scientist
1
...
5
6
7
8
9
...
12
You could see that Rejewsky and you collaborating was an enormous boon to the whole field, and it didn't work that way with the other laboratories. And I suspect that probably was a little- It very nearly did with one bit of the American group when Max Cooper turned up, not very long afterwards, and made great friends with us all. I think, you know, courtesy of Max, I've never felt any distance from the Goode group. I think Benacerraf was a somewhat awkward customer. And John? So, in his own way, was Jacques Miller. Yes. They were a little bit less outgoing, but not much. I certainly as far as- I have no grounds for complaints. Acknowledgements were made at the time and due acknowledgements on both sides- on all sides. So one of the things that- Can I just make- sorry, excuse me interrupting. I reread for this article, for the "Nature" article, the paper which I wrote for a Dutch symposium, and I used- you and I used to discuss that article and you said- well, why don't you publish it properly. And I said- oh well it's just sitting there, I'm waiting till I'm finished this piece of research. When I looked at the Dutch- that Dutch article and I thought, as I looked at it, that I would- when I first looked at it I though, oh well this was done before Miller's paper had been published. But in that article I say, I'd heard from Melbourne about it, and that was why I was putting, you know, T-cells in the crucial figure in the way I did. So, the co-operation wasn't- the competition wasn't that bad.
Avrion Mitchison, the British zoologist, is currently Professor Emeritus at University College London and is best known for his work demonstrating the role of lymphocytes in tumour rejection and for the separate and cooperative roles of T- and B-lymphocytes in this and other processes.
Title: Competition and co-operation between labs
Listeners: Martin Raff
Martin Raff is a Canadian-born neurologist and research biologist who has made important contributions to immunology and cell development. He has a special interest in apoptosis, the phenomenon of cell death.
Listen to
Martin Raff
at Web of Stories
Duration: 1 minute, 54 seconds
Date story recorded: June 2004
Date story went live: 24 January 2008