NEXT STORY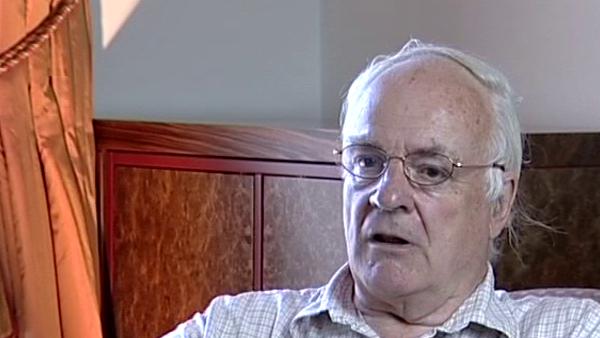 Biotech companies: Celltech and the Genetic Systems Corporation
Avrion Mitchison
Scientist
1
...
5
6
7
8
9
...
12
I'd known Josh Lederberg a little bit for several years, and while he was still in Wisconsin, I think. I visited him there and there was an odd misunderstanding because I thought I was coming to visit Josh Lederberg and, you know, hear about his wonderful science and all that, and the first morning he said, well you have got to be there at- this is the Mid-West, you see- you have got to be there at 7 o'clock, and at 7 o'clock the Faculty was lined up down a long table and it became clear that this was a job interview. I actually was not terribly interested in a job in Wisconsin, much as I was impressed by the University and all this and all that, so that did not come to anything. But Josh then became a sort of friend, and- remember he came to Carradale once and made himself very agreeable, which he can do. In fact, I think he is always agreeable although a bit self-centred, I suppose. So anyway, he then went to- to Stanford, and Stanford was great fun because he was trying to- he was very open, he always has been open to branches of science outside his immediate interests and he thought that immunology was interesting, although he certainly was going to go on with his own microbial genetics, wonderful microbial genetics, so he had brought in Gus Nossal temporarily, he brought in Len Hertzenberg, at that time temporarily, and he said well, come and be a third, which I did, and I asked him if he had any views about what I should do and he said no, of course not, that is up to you, he said, but don't you think that there are possibilities of looking at individual cells in the immune system now, and their activities, more than they have been in the past- have you thought about- there's a hint of sort of retrospective, I am not sure if he put it as clearly as this- but he said, what about looking at cells making anti- sheep red cell antibodies, to see if they would make a plaque. And I brushed that aside, stupid me, and was plugging on, because I was so pleased with being able to put- look- to look at peripheral tolerance of proteins, protein antigens, with the new serology which was developed, so I just more or less went on doing that. What a mistake. Had- had I taken that up I would have been competing directly with Jerne and his plaques. Who would have got there first, I do not know. Very likely, Nils Jerne but it might have been me.
Avrion Mitchison, the British zoologist, is currently Professor Emeritus at University College London and is best known for his work demonstrating the role of lymphocytes in tumour rejection and for the separate and cooperative roles of T- and B-lymphocytes in this and other processes.
Title: Josh Lederberg
Listeners: Martin Raff
Martin Raff is a Canadian-born neurologist and research biologist who has made important contributions to immunology and cell development. He has a special interest in apoptosis, the phenomenon of cell death.
Listen to
Martin Raff
at Web of Stories
Duration: 3 minutes, 7 seconds
Date story recorded: June 2004
Date story went live: 24 January 2008