NEXT STORY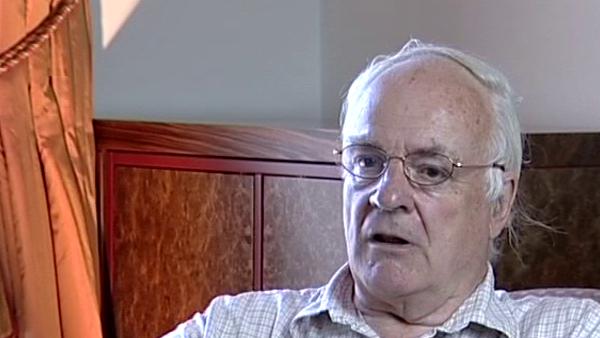 The role of model building in immunology
Avrion Mitchison
Scientist
1
...
8
9
10
11
12
If an individual who is- has the mutation damaging the Fox P3 transcription factor, those individuals come out with multiple auto immunity, so that is very strong confirmation that these suppressor factors are real and do play a role in auto immunity. Although I should add, in the way that one always does in immunology, that does not mean that other mechanisms aren't also very important in preventing auto immunity and I have no doubt in my own mind that the most important factors are to do with deletion in the thymus and also deletion in the periphery. And there again there's a human disease which bears that out when the gene which regulates the AIRE gene, which regulates expression in the thymus, mutates in man. You get the same- not exactly the same, but you again, you get a lot of diverse auto immunities showing up. Yes, so why, why does- have we- when, when suppressor factors were thrown out, should we have been more careful at that time in recognising the existence of suppressor cells? Well, that- I think that has partly to do with TH1/TH2 balance because at the- at the moment suppressor cells fell out of fashion, they were replaced by the TH1/TH2 polarisation which certainly does have suppressing effects. And I think a lot of people- I for one, certainly- kind of hoped that at that point that was the end of the question of suppressor cells. Little did I realise then how- that I was totally wrong, there was this other whole group of suppressor cells. Just how important those T-regs are in the day-to-day regulation of the immune system and how they will rate up in the end compared with TH1/TH2 polarisation and the older deletion mechanisms, deletion- at present, nobody knows. I'm- I believe fairly confidently that the immune system will encompass all those different regulatory activities.
Avrion Mitchison, the British zoologist, is currently Professor Emeritus at University College London and is best known for his work demonstrating the role of lymphocytes in tumour rejection and for the separate and cooperative roles of T- and B-lymphocytes in this and other processes.
Title: Suppressor cells
Listeners: Martin Raff
Martin Raff is a Canadian-born neurologist and research biologist who has made important contributions to immunology and cell development. He has a special interest in apoptosis, the phenomenon of cell death.
Listen to
Martin Raff
at Web of Stories
Duration: 2 minutes, 49 seconds
Date story recorded: June 2004
Date story went live: 29 September 2010