NEXT STORY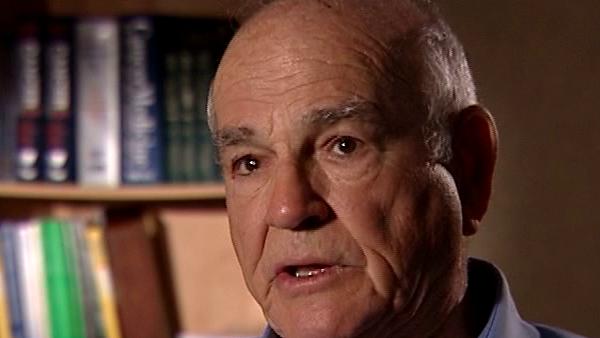 Work on lipoprotein polymorphisms
Inductive and deductive research
Baruch Blumberg
Physician
1
2
3
4
5
...
8
That was the beginning of this kind of search, we were... we were... it was sort of stamp collecting, you know, we were looking for accumulation of data and it's... that is part of... of the inductive form of research. If you think of research as being inductive and deductive and kind of simply put, is that in inductive research you collect the data first, then you make the hypothesis. In deductive, you have to start off with the hypothesis, and then you collect data to test it, you know, formally to try to reject it. And then if you don't reject it after multiple tries, then you say, okay this may or may not be, it... it may or not be true, but what I can tell you is that it wasn't rejected on... on the basis of several studies. That's a kind of Popperian view, you know, formal Popperian view of... of how you do science. Well, the thing about... about inductive research is that's where you get new ideas. You know, if you have a hypothesis, you already have that idea. If you're collecting data and making new ones, that's new ideas. It's very difficult to fund inductive research and the... they... everyone wants hypothesis-driven research. In other words, you start of with something you think you know and then you test it. All, you know, these things fit in. Sometimes they're actually going on at the same time, very often in research, a particular experiment can be both deductive and inductive, because you produce a lot of data from which you can make new hypotheses. But it's always been a big issue, you know, getting funding for inductive research and I... and I recently set up a... a fund in effect to do inductive research. It's... perhaps talk about that a bit later, this fund is going extremely well, we've got... collected quite a lot of money for it. But in any case, so the plan was that I was going to carry on doing this, you know, just collecting data, with the expectation that something interesting is going to happen, a certainty that something interesting is going to happen, faith that something is going to happen.
American research physician Baruch Blumberg (1925-2011) was co-recipient of the Nobel Prize in Physiology or Medicine in 1976 along with D Carleton Gajdusek for their work on the origins and spread of infectious viral diseases that led to the discovery of the hepatitis B virus. Blumberg's work covered many areas including clinical research, epidemiology, virology, genetics and anthropology.
Title: Inductive and deductive research
Listeners: Rebecca Blanchard
Dr Rebecca Blanchard is Director of Clinical Pharmacology at Merck & Co., Inc. in Upper Gwynedd, Pennsylvania. Her education includes a BSc in Pharmacy from Albany College of Pharmacy and a PhD in Pharmaceutical Chemistry from the University of Utah in Salt Lake City. While at Utah, she studied in the laboratories of Dr Raymond Galinsky and Dr Michael Franklin with an emphasis on drug metabolism pathways. After receiving her PhD, Dr Blanchard completed postdoctoral studies with Dr Richard Weinshilboum at the Mayo Clinic with a focus on human pharmacogenetics. While at Mayo, she cloned the human sulfotransferase gene SULT1A1 and identified and functionally characterized common genetic polymorphisms in the SULT1A1 gene. From 1998 to 2004 Dr Blanchard was an Assistant Professor at Fox Chase Cancer Center in Philadelphia. In 2005 she joined the Clinical Pharmacology Department at Merck & Co., Inc. where her work today continues in the early and late development of several novel drugs. At Merck, she has contributed as Clinical Pharmacology Representative on CGRP, Renin, Losartan, Lurasidone and TRPV1 programs and serves as chair of the TRPV1 development team. Dr Blanchard is also Co-chair of the Neurology Pharmacogenomics Working Group at Merck. Nationally, she has served the American Society of Clinical Pharmacology and Therapeutics on the Strategic Task Force and the Board of Directors. Dr Blanchard has also served on NIH study sections, and several Foundation Scientific Advisory Boards.
Tags: Karl Popper
Duration: 2 minutes, 28 seconds
Date story recorded: September 2007
Date story went live: 28 September 2009