NEXT STORY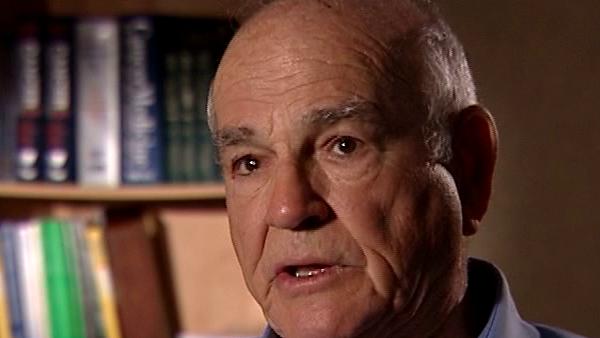 Developing a vaccine for hepatitis
Developing a radioimmunoassay method for testing viruses
Baruch Blumberg
Physician
1
2
3
4
5
...
8
Right away we realized that we had a diagnostic test and the diagnostic test at that time was fairly insensitive, but it was the beginning of other much more sensitive tests and we actually developed a radioimmunoassay using sort of standard radioimmunoassay methods and we patented that and that was the beginning of a huge industry. Within a few years it was a billion dollar assay measurement. The... I remember I talked to some people in Abbott, and we'd given them this reagents and they established the test and I met with them a few years after that started and one of their executives said, 'You know we didn't have a diagnostic division until we got that test'. And that started what's now one of the major big pharm diagnostic companies. And I remember a colleague of mine was… was at Stanford and he started using the test very early and he pointed out something which in a funny way I hadn't realized; you know, prior to this test there wasn't a direct method of attempt to find a virus. When I was in, doing clinical work, if you thought somebody had a viral disease, you collected an… an acute sample and then a convalescent sample some months later — weeks later or months later sometimes—and then you could see if there was an increase in titer, of a particular antibody. So you… you could diagnose he had it, but you couldn't actually do it at the time. This you can do, well, subsequently in hours, but certainly overnight at that time, so it was a big step forward in… in the direct testing of viruses and it had a big impact. In a funny way I didn't realize that at the time, primarily because we were on to other stuff.
American research physician Baruch Blumberg (1925-2011) was co-recipient of the Nobel Prize in Physiology or Medicine in 1976 along with D Carleton Gajdusek for their work on the origins and spread of infectious viral diseases that led to the discovery of the hepatitis B virus. Blumberg's work covered many areas including clinical research, epidemiology, virology, genetics and anthropology.
Title: Developing a radioimmunoassay method for testing viruses
Listeners: Rebecca Blanchard
Dr Rebecca Blanchard is Director of Clinical Pharmacology at Merck & Co., Inc. in Upper Gwynedd, Pennsylvania. Her education includes a BSc in Pharmacy from Albany College of Pharmacy and a PhD in Pharmaceutical Chemistry from the University of Utah in Salt Lake City. While at Utah, she studied in the laboratories of Dr Raymond Galinsky and Dr Michael Franklin with an emphasis on drug metabolism pathways. After receiving her PhD, Dr Blanchard completed postdoctoral studies with Dr Richard Weinshilboum at the Mayo Clinic with a focus on human pharmacogenetics. While at Mayo, she cloned the human sulfotransferase gene SULT1A1 and identified and functionally characterized common genetic polymorphisms in the SULT1A1 gene. From 1998 to 2004 Dr Blanchard was an Assistant Professor at Fox Chase Cancer Center in Philadelphia. In 2005 she joined the Clinical Pharmacology Department at Merck & Co., Inc. where her work today continues in the early and late development of several novel drugs. At Merck, she has contributed as Clinical Pharmacology Representative on CGRP, Renin, Losartan, Lurasidone and TRPV1 programs and serves as chair of the TRPV1 development team. Dr Blanchard is also Co-chair of the Neurology Pharmacogenomics Working Group at Merck. Nationally, she has served the American Society of Clinical Pharmacology and Therapeutics on the Strategic Task Force and the Board of Directors. Dr Blanchard has also served on NIH study sections, and several Foundation Scientific Advisory Boards.
Tags: Abbott Pharmaceuticals
Duration: 2 minutes, 2 seconds
Date story recorded: September 2007
Date story went live: 28 September 2009