NEXT STORY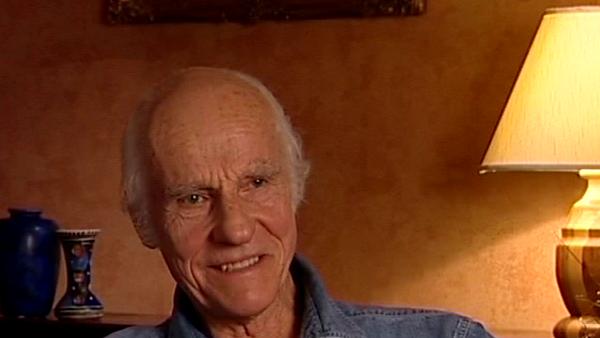 Developing skills in the world of commercials
A cinematographer's use of light, colour and tone
Billy Williams
Film-maker
1
2
3
4
5
...
18
When you think back over the history of cinema, you go back to my father's period where they drew the curtains to soften the sunlight, it was soft light, and when you look back on all the silent films, like all the Chaplin's and the Buster Keaton's, all those early silent pictures in black and white, the light was very diffused, and it was very appealing that you didn't have all these hard shadows chasing around. But of course it was in... in contrast to the film noir period, which we'd gone through in the '40s and '50s, where... where hard shadows were very much a feature and perhaps a design of a shot, who gets this strong shadows, long shadows on the wall. But also you had the problem with hard lights of getting multi-shadows. I think, you know, one... one strong shadow is generally acceptable, but where you've got several shadows, because you're trying to fill in with hard lights and you get all these little shadows on the back wall, it's very distracting and I thought: well I've got to find a way around this and so I started working much more with this diffused light. And of course, we were still working in black and white, and then colour came, colour television and we had colour monopack, I think the first monopack stock techno... eastern colour monopack came out in 1949. Prior to that, if you were shooting in colour, you had to shoot in three-script or in 60mm kodachrome. So when this... when the mono-pack came of course it was much slower, do you remember the speed of mono-pack, the first? About 12 western exterior... 12, yes. So, but by the time, by the mid '50s the colour film stock was up to 50; it was 50 ASA and the Plus-X was... Kodak Plus-X was, I think, 64 to tungsten and there was Double-X that was about 200. So that was a reasonably fast film, the... the Double-X, and there was a Tri-X as well. So colour came in and of course, that was a whole new field, going from black and white to colour, and although I didn't realise it at the time, it's something that has developed over the years that I think partly because I started in black and white, that I continued to light colour as if it was black and white, although they always said you've got to have more fill light with colour because it didn't have the same latitude and you had to fill in the shadows more. But right throughout my career I've been very conscious of... of tonal values and of separating different planes tonally and not just by colour, so that I would always try and put a light colour on a dark colour on a light colour, and... and to do this by composition, initially where you put the camera and separate the... the characters from the background by... by using tone as well as colour. And I mean, f you... if you look at some of the great masters in the museums and they're in colour, you get these wonderful rich colours, areas of light and shade and then you buy a postcard perhaps that's in black and white, the same picture in black and white, and you've still got the separation in... in tonal values as well as the colour separation. And so this was something that... that has interested me for many, many years now, of this appreciation of... of separation tonally, and so I've continued to light colour as... as if it was black and white, and have always loved black and white and would... would loved to have done much more work than I have in black and white.
Billy Williams, London-born cinematographer Billy Williams gained his first two Oscar nominations for the acclaimed "Women in Love" and "On Golden Pond". His third nomination, which was successful, was for the epic "Gandhi". He was President of the British Society of Cinematographers, and was awarded the Camera Image Festival's Lifetime Achievement Award in 2000.
Title: A cinematographer's use of light, colour and tone
Listeners: Neil Binney
Neil Binney began working as a 'clapper boy' in 1946 on spin-off films from steam radio such as "Dick Barton". Between 1948-1950 he served as a Royal Air Force photographer. From 1950 he was a Technicolor assistant technician working on films such as John Ford's "Mogambo" (photographed by Freddie Young), Hitchcock's "The Man Who Knew Too Much" (Bob Burke), and Visconti's "Senso" (G.R. Aldo/B. Cracker). As a camera assistant he worked on "Mind Benders", "Billy Liar" and "This Sporting Life". Niel Binney became a camera operator in 1963 and worked with, among others, Jack Cardiff, Fred Tammes and Billy Williams. He was elected associate member of the British Society of Cinematographers in 1981 and his most recent credits include "A Fish Called Wanda" and "Fierce Creatures".
Duration: 4 minutes, 15 seconds
Date story recorded: September 2003
Date story went live: 24 January 2008