NEXT STORY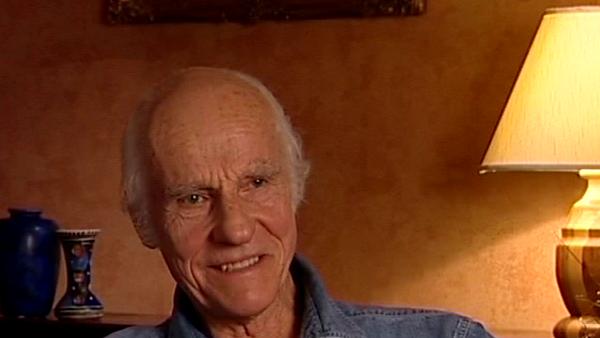 Communicating a scene effectively through the lighting
Confidence and communication on a film set
Billy Williams
Film-maker
1
2
3
4
5
6
...
18
I think storyboards have a definite place. I mean some storyboard artists are absolutely brilliant in the way they… be able to sort of come forward with ideas and interesting compositions, and an understanding of where things might be. I think a good storyboard artist can make a… an important contribution and there are some directors that feel very secure with storyboards, and I think that's… that's so important especially on a complex picture, that the more clarity the director has about what's to be done and what's to be seen in the frame, has a lot of relevance because the more confident we are as individuals in what we have to do, the more confidence is kind of spread amongst the crew, and if… if you have this feeling that the director knows what he wants, then the director will tell me and the camera operator what he'd like to have. We then have to transmit that to other members of the crew who are going to fulfil various roles, like grips and electricians and props, and so on. So it goes down the line, this feeling of knowing what's going to be done, and it… it is a question of confidence and it goes right through the filmmaking process. It starts from… it starts from the top and if the director gives a feeling of confidence, you know, about how he wants to do something and he's got a good crew with him, then… then I... I feel we... we're there to visualise his ideas, to put them into practice and to make it work, to make all the mechanics work. But also to bring something perhaps a little extra now and again, that the director may not have considered, or the storyboard artist hadn't thought about.
So you... as you... as you shoot a sequence I think one's constantly thinking about whether you've really got to the essence of the scene, whether you've captured what that scene is about. You've seen the rehearsals and you... you've decided how you're going to do it, and then you... you've perhaps done a certain number of shots, and then you might have a thought that there's something a little bit of extra... something extra here or an extra cut or a cut-away or something that... that would give it a little bit more significance, and... and I think it's... it's the role of, certainly myself and the operator and the script supervisor, to... to point this out to a director. A director always has a choice of whether to take advice like that or whether to say, 'Well no I think, you know, we're okay'. So these... these are important decisions and... and the job... all of our jobs is about making choices and making decisions and I think that if you can give a feeling of... amongst your crew and the people that are waiting to know what you want, then... and you can make your... make your wishes known clearly, confidently, then they go about their job in a confident manner and they get it right. Whereas if you give some muddled instructions then sometimes you finish up with something you... you hadn't really expected to get. It's about communication.
Billy Williams, London-born cinematographer Billy Williams gained his first two Oscar nominations for the acclaimed "Women in Love" and "On Golden Pond". His third nomination, which was successful, was for the epic "Gandhi". He was President of the British Society of Cinematographers, and was awarded the Camera Image Festival's Lifetime Achievement Award in 2000.
Title: Confidence and communication on a film set
Listeners: Neil Binney
Neil Binney began working as a 'clapper boy' in 1946 on spin-off films from steam radio such as "Dick Barton". Between 1948-1950 he served as a Royal Air Force photographer. From 1950 he was a Technicolor assistant technician working on films such as John Ford's "Mogambo" (photographed by Freddie Young), Hitchcock's "The Man Who Knew Too Much" (Bob Burke), and Visconti's "Senso" (G.R. Aldo/B. Cracker). As a camera assistant he worked on "Mind Benders", "Billy Liar" and "This Sporting Life". Niel Binney became a camera operator in 1963 and worked with, among others, Jack Cardiff, Fred Tammes and Billy Williams. He was elected associate member of the British Society of Cinematographers in 1981 and his most recent credits include "A Fish Called Wanda" and "Fierce Creatures".
Duration: 3 minutes, 30 seconds
Date story recorded: September 2003
Date story went live: 24 January 2008