NEXT STORY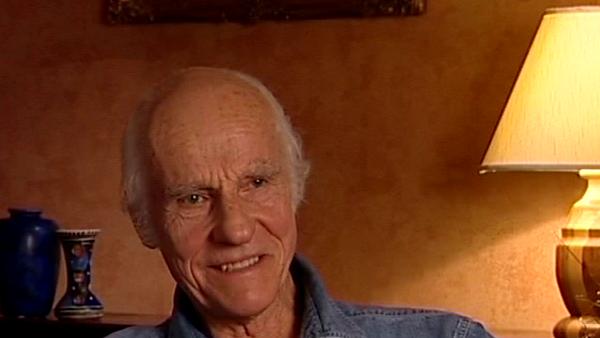 My youthful mistakes with lighting
Toning down the effects when shooting Sunday, Bloody Sunday
Billy Williams
Film-maker
1
...
5
6
7
8
9
...
18
So we went into the picture. The first thing he said to me was that he didn't want me to photograph it as I had photographed Women in Love. He wanted it to be under-photographed and by that I think he meant that he wanted the cinematography to be, shall we say, less noticeable. He wanted, I think, a style which did not detract in any way from the actors or the performances. Although, I mean, I didn't deliberately set out to be, shall we say, overly flamboyant with Women in Love; I felt I was interpreting the script, but with this script – Sunday Bloody Sunday – it was a completely different style. It was a much quieter... much less camera movement, really no hand-held work, less need for colour changes with the light, although there was one firelight scene. So we went into the picture, which was again, being released by United Artists, the same distributor as Women in Love, and he chose the same production designer that we had on Women in Love – Luciana Arrighi – and Glenda Jackson of course. It was lovely working with her again.
And we were filming a great deal in a house in Wandsworth, which fortunately had a high ceiling because I had a lot of movement around this room and the only way I could really get some light in was by hanging it up in the roof. And so, because it was a sturdily built house, I managed to get the grips to put screw eyes into the rafters from which I could hang small lamps, and because the ceiling was a reasonable height we could keep it out of picture. It was quite a complicated shoot because, in addition to several adults in a scene, there were four young children and a monkey that wouldn't behave itself, and so there were many times when we had to go again and again, and we were plagued with plane noise. The planes were coming over every two or three minutes and so for the soundman it was a nightmare. We just... you know, we just had to stop and retake a scene many, many times. So we shot a great deal in this house in Wandsworth and we shot various locations in London, including a scene in the rain in Soho and lots of night exteriors, which I very much enjoyed doing, I love the atmosphere you can create with night exteriors, especially if you wet down the streets a little bit. And we also had some studio work at Bray Studios. Now I'd already kind of developed a style with...with softer light but even so I got the feeling that... that John was not entirely happy with what I was doing and, you know, wanted to encourage me to get away a little bit more from a kind of studio look.
Billy Williams, London-born cinematographer Billy Williams gained his first two Oscar nominations for the acclaimed "Women in Love" and "On Golden Pond". His third nomination, which was successful, was for the epic "Gandhi". He was President of the British Society of Cinematographers, and was awarded the Camera Image Festival's Lifetime Achievement Award in 2000.
Title: Toning down the effects when shooting "Sunday, Bloody Sunday"
Listeners: Neil Binney
Neil Binney began working as a 'clapper boy' in 1946 on spin-off films from steam radio such as "Dick Barton". Between 1948-1950 he served as a Royal Air Force photographer. From 1950 he was a Technicolor assistant technician working on films such as John Ford's "Mogambo" (photographed by Freddie Young), Hitchcock's "The Man Who Knew Too Much" (Bob Burke), and Visconti's "Senso" (G.R. Aldo/B. Cracker). As a camera assistant he worked on "Mind Benders", "Billy Liar" and "This Sporting Life". Niel Binney became a camera operator in 1963 and worked with, among others, Jack Cardiff, Fred Tammes and Billy Williams. He was elected associate member of the British Society of Cinematographers in 1981 and his most recent credits include "A Fish Called Wanda" and "Fierce Creatures".
Duration: 3 minutes, 20 seconds
Date story recorded: September 2003
Date story went live: 24 January 2008