NEXT STORY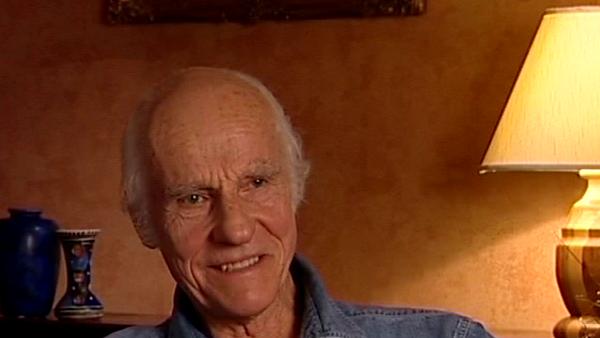 The way I became more involved in the set-up
Billy Williams
Film-maker
1
...
8
9
10
11
12
...
18
When I first started working in features, it was the accepted practice in England for the director to get the set-up with the camera operator. And for the lighting cameraman, as one was called in England we've never been called lighting cameramen anywhere else except England and I don't know how we got this title, because our original title was cinematographer, that's our trade description, and I think it's one that best describes what we do. In America, the cinematographer became the director of photography which was a little bit contentious I think with directors because I think they felt that perhaps the cinematographer was stealing a bit of their thunder. So as I say in England it was accepted that the director got set up with the operator and the lighting cameraman kind of stood by and perhaps made a comment or a suggestion and generally didn't make a major contribution to the setting up of the camera, that was the feeling I had when I first started doing features in England. When I went- started working in America in the late seventies, although the first picture I did in Mexico in '72 with an American director, I found that the American directors always came to the cinematographer to get the set-up and the operator was kind of a bit left behind. Everything was discussed between the director and the cinematographer and sometimes the operator wouldn't even be present, he'd be kind of in the background and I thought- well this doesn't seem to be the best way to work, there's got to be somewhere in-between where everybody can contribute and get the best result. Coming from documentary of course where you get your own set-up, you don't have a separate operator, I was initially a bit frustrated that I wasn't there getting the set-up. And- through, you know, working with David Harcourt who was very understanding and not at all put down by the fact when I explained to him that I really needed to be involved in getting the set-up because I think the work that the cinematographer does starts from where you put the camera, and where you put the camera comes out of what the director is searching for, the director's vision and the way the actors have performed. You then decide where you're going to put the camera.
Billy Williams, London-born cinematographer Billy Williams gained his first two Oscar nominations for the acclaimed "Women in Love" and "On Golden Pond". His third nomination, which was successful, was for the epic "Gandhi". He was President of the British Society of Cinematographers, and was awarded the Camera Image Festival's Lifetime Achievement Award in 2000.
Title: Who gets the set-up?
Listeners: Neil Binney
Neil Binney began working as a 'clapper boy' in 1946 on spin-off films from steam radio such as "Dick Barton". Between 1948-1950 he served as a Royal Air Force photographer. From 1950 he was a Technicolor assistant technician working on films such as John Ford's "Mogambo" (photographed by Freddie Young), Hitchcock's "The Man Who Knew Too Much" (Bob Burke), and Visconti's "Senso" (G.R. Aldo/B. Cracker). As a camera assistant he worked on "Mind Benders", "Billy Liar" and "This Sporting Life". Niel Binney became a camera operator in 1963 and worked with, among others, Jack Cardiff, Fred Tammes and Billy Williams. He was elected associate member of the British Society of Cinematographers in 1981 and his most recent credits include "A Fish Called Wanda" and "Fierce Creatures".
Duration: 2 minutes, 50 seconds
Date story recorded: September 2003
Date story went live: 24 January 2008