NEXT STORY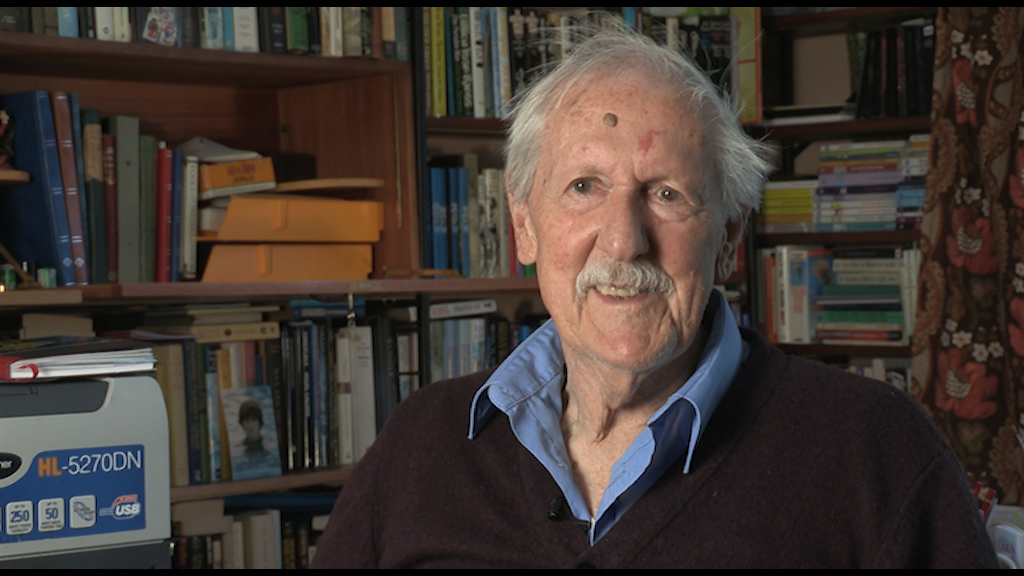 Killing time in Hong Kong
How the British Army scuppered my plans for matrimony
1
2
3
4
5
6
...
8
I had a friend in the MT section, and he hadn't got much to do, so I would go and say to him, 'Have you got a Jeep you could let me have?' 'Yes'. And so I would take my Chinese lady friend in the Jeep, and we'd go down and motor into town, go down the Cassowaan, which was the main street, and she would try on hats, and pirouette and do all those things that ladies did, including some things that not all ladies do. And that was very nice.
And so, really, that time in Sumatra was very pleasant. Instead of this feeling that time was passing and I wasn't doing anything, I felt I actually was doing something worthwhile, and I so liked being in the East. Also, I wanted to marry this Chinese lady.
So, my idea was, really, that I thought if I took her back to Britain, she might be affected by the colour bar, so why don't I just marry her and we go and live in Singapore. Singapore at that time was such a nice place. I could get a job in the bank, and we could live there very happily.
And so, I went to see the commanding officer for permission to get married – you had to do these things – and he was a bit doubtful about this. 'What, you want to marry a Chinese woman?' Now, he himself was Indian so I don't quite know what he implied by that. So, I said, 'I do, sir. I love her very dearly'. So he said, 'Hmm. Well, you know, British Army doesn't go in for marriages. I suppose it could be arranged'. And so I said, 'There is just one obstacle, sir. She's got to get a divorce, first'. And he said, 'Get out!' And that was it. They weren't going to have any of that nonsense.
So, eventually, the time came when the British lease with the Indonesians had expired, and so we had to get out. I don't know how many British there had been there... can't have been a great number... shall we say, a hundred, two hundred? I'm guessing... I've no idea.
Anyhow, we went across the water to Singapore, and the idea was that I should write to the lady, and she should write to me, and we would get it together and she would come to Singapore.
I wrote. I got no answer. I couldn't understand it, but I assumed that she had written. And it took me many a year to use my intelligence, and realise that the British Army was not a postman, and if they had no connections with the place, they didn't deliver mail. And so, since we had left Sumatra, they would never send anything to Sumatra. They would destroy it, and similarly, anything coming from her would be destroyed. So that was it! It was finished.
Brian Aldiss (1925-2017) was an English writer and anthologies editor, best known for his science fiction novels and short stories. He was educated at Framlingham College, Suffolk, and West Buckland School, Devon, and served in the Royal Signals between 1943-1947. After leaving the army, Aldiss worked as a bookseller in Oxford, an experience which provided the setting for his first book, 'The Brightfount Diaries' (1955). His first science fiction novel, 'Non-Stop', was published in 1958 while he was working as literary editor of the 'Oxford Mail'. His many prize-winning science fiction titles include 'Hothouse' (1962), which won the Hugo Award, 'The Saliva Tree' (1966), which was awarded the Nebula, and 'Helliconia Spring' (1982), which won both the British Science Fiction Association Award and the John W Campbell Memorial Award. Several of his books have been adapted for the cinema. His story, 'Supertoys Last All Summer Long', was adapted and released as the film 'AI' in 2001. His book 'Jocasta' (2005), is a reworking of Sophocles' classic Theban plays, 'Oedipus Rex' and 'Antigone'.
Title: How the British Army scuppered my plans for matrimony
Listeners: Christopher Sykes
Christopher Sykes is an independent documentary producer who has made a number of films about science and scientists for BBC TV, Channel Four, and PBS.
Tags: Sumatra
Duration: 4 minutes, 45 seconds
Date story recorded: September 2014
Date story went live: 17 August 2015