NEXT STORY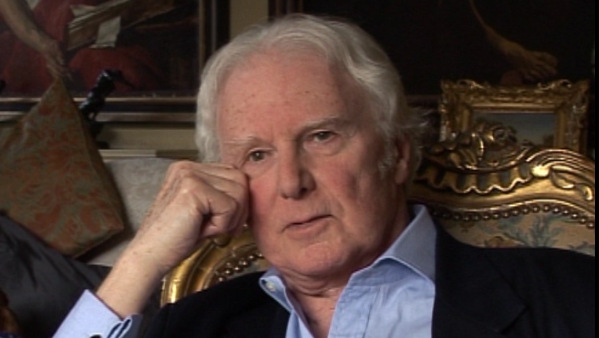 Postponing my studies to do National Service
Studying at The Courtauld Institute of Art in London
1
2
3
4
5
...
9
[Q] And you were studying English, History and Art, I assume, at A-level?
Yes, well I… but I took History of Art, as well as Practical Art. And I got a distinction. Then arrangements… it's all a blur now, it all seemed frightfully complicated at the time, because there didn't seem to be much help. Careers officers appeared from time to time, and I remember being interviewed by one who just despairingly said, 'Well, I think you'd better sit the Civil Service examination. You won't get through with the top, so it'll be the Ministry of Ag and Fish for you'.
And I just… never, you know... I'm never going to be a civil servant. This is not what I want. And nothing, nothing in the terms of an interesting career was offered. And obviously not going to be doctor or lawyer or whatever, but... I don't see why not a lawyer, frankly. But certainly nothing in the arts was considered, which to me was the obvious thing to do. I mean, there am I, playing the violin like mad, painting whenever I had the opportunity, dreaming about looking at pictures, studying the History of Art on my own because the school doesn't teach it, and they can't come up with an idea for… oh.
So it…. I got a place at Oxford. I was going to read History, and then, quite by chance, and I don't know what the chance was... I really do not know now. I've forgotten. There was… I discovered The Courtauld, where I could take a degree in the thing in which I most fervently was interested. So I got on my bicycle and pedalled to Portman Square at a great rate of knots. Got in, saw the bursar, who was a man called Charles Claire [sic]. Charles was an enchanting man, a nice man, very sort of silvery-grey sort of person. And he said I could come in October... sufficiently qualified to do so. And so I went. And that, I think, was a terrible mistake, because in… it was 1950, and most of the other students had either been in the army doing the tag end of war service or had been to another university and already done a degree in something else, or had already done their national service. And I was really far too immature to deal with a course like that. I was talking to another student, exactly my generation, last week, a girl... or elderly woman now. And she said that she remembered my delivering an essay at Peter Murray, reading it, on Filippo Lippi.
And he… I had completely forgotten this, but I remembered it when she told me. I reached the end of my essay, which I had to read aloud, and he said, 'Well, it's the most remarkable thing. It's the first time I've ever had an Art History essay without a single date in it'.
But we talked about this, and we, you know, she and I had no previous experience of really adult education. We had no idea of what a complicated, difficult thing we'd both decided to read for a degree. Because Art History is not just a series of dates. It's a matter of interpretation, and in order to interpret, you must know something of the background. In the end, you realise that an art historian, to be any good, is not only an historian of art, but he's a plain, straightforward historian in terms of diplomatic history and social history and economic history. He has to know all these things. He has to know the climate of the times in other cultural areas. In other words, he has to know what the literature of the period is, what the music of the period is, and all those things. We knew nothing.
Born in England, Brian Sewell (1931-2015) was considered to be one of Britain's most prominent and outspoken art critics. He was educated at the Courtauld Institute of Art and subsequently became an art critic for the London Evening Standard; he received numerous awards for his work in journalism. Sewell also presented several television documentaries, including an arts travelogue called The Naked Pilgrim in 2003. He talked candidly about the prejudice he endured because of his sexuality.
Title: Studying at The Courtauld Institute of Art in London
Listeners: Christopher Sykes
Christopher Sykes is an independent documentary producer who has made a number of films about science and scientists for BBC TV, Channel Four, and PBS.
Tags: Courtauld Institute of Art, University of Oxford, Ministry of Agriculture and Fisheries, Filippo Lippi, Lippo Lippi
Duration: 5 minutes, 25 seconds
Date story recorded: 2008
Date story went live: 28 June 2012