NEXT STORY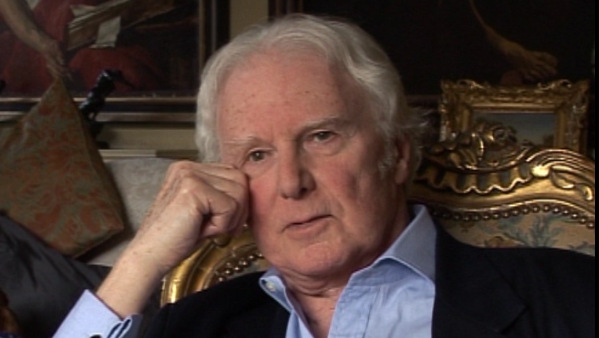 Too young for The Courtauld
Why Oxford was not for me
1
2
3
4
5
6
...
9
I went to The Courtauld Institute straight from school, quite by chance. In my last term at school, I had gone off to Oxford to sit some kind of examination and be interviewed by various people, as one did in those days. I don't know what the system is now. And I found Oxford really rather terrifying. And I was given a place and I was going to read… I cannot now remember whether I was going to read History or English, or possibly both. But anyway, that's what it was. And so by the end of my summer term at school, Oxford was the next step. And then in the post, one morning, very soon after, there was an envelope addressed to me, with nothing in it other than a syllabus of The Courtauld Institute. A sort of slim three or four pages thing in a green paper binding. And I read this and it was like receiving a gospel, you know. Here was something that absolutely fitted what I wanted to do, because although I had had a distinction in the History of Art in my Oxford examination, there was no way of being taught the History of Art at Oxford at that stage.
And so I got on my bicycle and cycled to The Courtauld Institute, which was then in Portman Square, and rang the bell and went in, and was allowed to see the… I can't remember what his title was, but the man who decided these things. His name was Charles Clare, and he was one of those kindly men of a certain age who address you as 'dear boy', and he listened to me and he looked at my exam results and so on, and said, 'Well, dear boy, why don't you come next term?' You know, 'Come to us in October'. And so I bolted straight home and told them what I was going to do, and in a way, it simplified things, because I live in London and here was an education in London. And it meant that the whole terrifying business of uprooting myself and going to live with lots of other boys of the same age in a quad didn't have to happen. And I must say, every time I go to Oxford, and I was there quite recently, I thought, thank God that I didn't have to come here. I would never have put up this damned silly ritual. Everything is ritualised, it seems to me. You have to do certain things and be in certain things, and belong to certain things. And I was given a boy as a runner to look after me, you know, see that I got… it was the Oxford Literary Festival, which had spread over the whole city. And I had to perform three times in three different places, and therefore I had to be looked after and not lost. And there was this boy looking after me, and I thought, yes, I could... exactly… you have to go in through this door, you have to go… no. Not for me.
Born in England, Brian Sewell (1931-2015) was considered to be one of Britain's most prominent and outspoken art critics. He was educated at the Courtauld Institute of Art and subsequently became an art critic for the London Evening Standard; he received numerous awards for his work in journalism. Sewell also presented several television documentaries, including an arts travelogue called The Naked Pilgrim in 2003. He talked candidly about the prejudice he endured because of his sexuality.
Title: Why Oxford was not for me
Listeners: Christopher Sykes
Christopher Sykes is an independent documentary producer who has made a number of films about science and scientists for BBC TV, Channel Four, and PBS.
Tags: Oxford University, Courtauld Institute of Art, Oxford Literary Festival, Charles Claire
Duration: 3 minutes, 51 seconds
Date story recorded: April 2013
Date story went live: 04 July 2013