NEXT STORY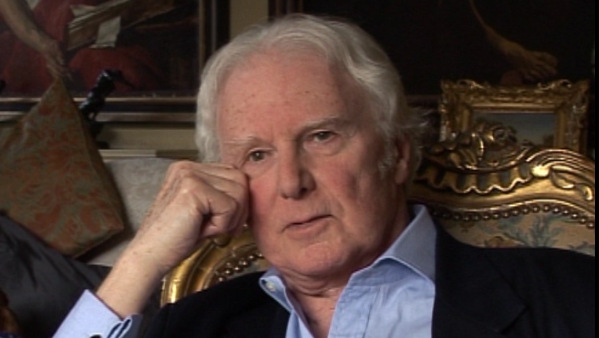 A faked van Dyck causes confusion
Difficult days at Christie's
1
...
5
6
7
8
9
Well Christie's was a curious place to work for, because it was what used to be known as a partnership, and the directors actually owned the business. They weren't appointed by shareholders. They had a percentage of the shares. It was all very simply done. There were 100 shares and about eight directors, who had anything from, sort of, 15 or 16% down to 1%. But in order to be a director, you had to have a share. And in order to have a share, if you were appointed or wished to become a director, you had somehow to persuade other directors to part with a share or a part of a share. So you might… somebody might end up with 17.5, having promised that he would give you, or sell you, his half of one share. And this meant that you couldn't really rise through the firm. You could go in as some kind of dogsbody, clerk or whatever and do the arithmetic, the accounts and whatnot, and be frightfully efficient. But you would never get anywhere else unless the company secretary resigned, and then there would be a post, or the company auditors and so on.
And of course, in the picture department, or the picture and drawings department, we had a director called Patrick Lindsay, who was the son of Lord Crawford, who ran things like the National Art Collections Fund and was the trustee of this, that and the other thing, and hugely important in the art world. And Patrick thought that he, simply by inheritance and association, was equally important and equally gifted and so on. In fact, Patrick knew absolutely nothing about anything. He had no eye for quality and was exceedingly difficult to work for, because he was the kind of young man… he was only four years older than me, but with his kind of background, he felt that it was perfectly possible to wander into the great houses of the land and say, 'Oh yes, of course, that's by Caravaggio and of course that's by Van Dyck'. And did so. And having then given an attribution which was entirely wrong, would give a valuation which was also entirely wrong. And he'd come in on a Monday morning, having spent the weekend somewhere, saying, 'Oh, Lord So-and-So is sending his Rubens for sale. I've told him we'll put it in the...' whichever sale it is. 'We ought to catalogue it immediately it arrives. It will… let me know when it comes'. And the picture would arrive and I'd look at it and say, 'Oh God, this is not by Rubens', you know.
And then Patrick would come down and say, 'Well, I've told him it's by Rubens, so you've got to catalogue it as by Rubens'. Which of course was not what I was there for. I was there to say this is by Rubens or it isn't by Rubens, not to tell a convenient lie for him. And it always meant that I had to go and get hold of somebody whom Patrick did respect in terms of expertise and knowledge and say, 'Will you come and look at this Rubens and express an opinion?' And then I could go to him and say, 'Professor So-and-So or Doctor Such-and-Such says that the picture is not by Rubens. With a stroke of luck, it's by a minor follower, and it isn't, you know… what do you want me to do with it now? You told Lord So-and-So'... and leave him to extricate himself... part of the procedure to which I was never privy. But that was exceedingly irksome. And occasionally, he got us into such difficulties that only by the chairman of the board driving down to talk to the Marquis or the Duke or the whatever, could you actually remedy the situation, because the… and then the situation was slightly ridiculous.
Born in England, Brian Sewell (1931-2015) was considered to be one of Britain's most prominent and outspoken art critics. He was educated at the Courtauld Institute of Art and subsequently became an art critic for the London Evening Standard; he received numerous awards for his work in journalism. Sewell also presented several television documentaries, including an arts travelogue called The Naked Pilgrim in 2003. He talked candidly about the prejudice he endured because of his sexuality.
Title: Difficult days at Christie's
Listeners: Christopher Sykes
Christopher Sykes is an independent documentary producer who has made a number of films about science and scientists for BBC TV, Channel Four, and PBS.
Tags: Christie's, Patrick Lindsay, David Alexander Robert Lindsay, 28th Earl of Crawford and 11th Earl of Balcarres, National Trust Collections, National Art Collections Fund, Arts Fund, Peter Paul Rubens, Michelangelo Merisi da Caravaggio, Caravaggio, Anthony van Dyck
Duration: 4 minutes, 45 seconds
Date story recorded: April 2013
Date story went live: 04 July 2013