NEXT STORY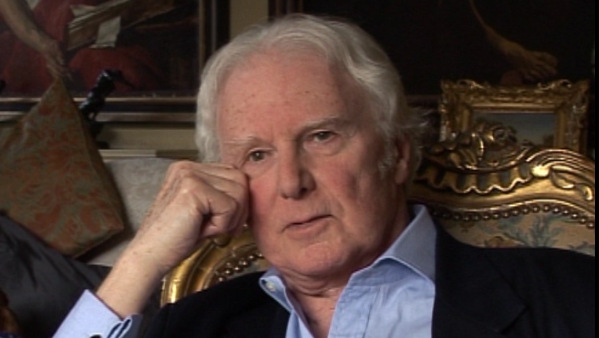 Becoming the art critic at the Evening Standard
The need for chastity in celibacy
1
...
5
6
7
8
9
It was sort of just short of my 28th birthday that I was on my way to Mass at the church in Church Street, Kensington. Not St Mary Abbots, but the Roman Catholic one. And I was a bit early, and I walked past the church and into the little alleyway on the other side of the road, which leads into Kensington Gardens, first Kensington Palace and then to Kensington Gardens, to waste ten minutes or five minutes or so. And I suddenly realised I… a sort of… the opposite of a kind of Pauline revelation that I… that something had to give somehow. Either I had to have some support in what I had achieved over the past ten years in terms of celibacy, because I was celibate, but I was not chaste, you know. You have to be chaste in mind. It's not enough not to do it. You have to not want it. And I was getting sexually very hungry and very hung-up. And I… it sounds a rather grandiose thing, but I needed to challenge God. I needed his help. I can't do this on my own, I have to have some help. I can't go on.
And I don't know if I expected some kind of response, as Paul got, you know. I felt the boot was on the other foot. It was I who was being persecuted, because here was I, trying desperately to achieve chastity with no help from anybody, least of all the body that was really responsible for my thinking along those lines. And by the time I'd finished my one-sided conversation with God, it was rather too late to go… oh, the Carmelites, the Carmelite church... it was rather too late to go to the Carmelites for Mass. And I didn't feel in a state of grace, and so I couldn't have… I could only have been a spectator at Mass. And so I went for a long walk in the park, and that evening, went out 'on the troll', as it was called in those days, to see if I could find somebody with whom to have sex. And I found somebody and we had it. I'm sure it wasn't… I'm sure it was awful for him. It wasn't very good for me. I'd lost the knack, and anyway, so…
But that was the beginning of the end, I mean, by having broken my duck, then I felt, you know, there is no answer, I'm never going to be chaste. The last thing in the world I should be is a priest, if chastity is beyond me, then I can't. And in the event, all these years later, I mean, how right I was. Because that is the conflict that so many Roman Catholic priests cannot resolve. They achieve celibacy for years, but they don't achieve chastity. And then suddenly everything goes away. You know, it breaks. They do something they should not do. And I don't blame them. I think they have a really tough time. It's a quite unnatural demand. Though, on the other hand, the… you know, if you imagine your parish priest having a fuck, it does rather… not necessarily diminish him, but it certainly changes your response to him. Because none of us, none of us, when we're actually at it, is particularly pretty, so the sight of some portly 45-year-old having it away with his housekeeper. No. I think actually you need chastity in order to be a priest, but on the other hand, I see it as a totally unreasonable demand.
Born in England, Brian Sewell (1931-2015) was considered to be one of Britain's most prominent and outspoken art critics. He was educated at the Courtauld Institute of Art and subsequently became an art critic for the London Evening Standard; he received numerous awards for his work in journalism. Sewell also presented several television documentaries, including an arts travelogue called The Naked Pilgrim in 2003. He talked candidly about the prejudice he endured because of his sexuality.
Title: The need for chastity in celibacy
Listeners: Christopher Sykes
Christopher Sykes is an independent documentary producer who has made a number of films about science and scientists for BBC TV, Channel Four, and PBS.
Tags: chastity, celebacy, Roman Catholic, Church of Our Lady of Mount Carmel & St Simon Stock, Carmelites, Pauline revelation, St Paul
Duration: 5 minutes, 54 seconds
Date story recorded: April 2013
Date story went live: 04 July 2013