NEXT STORY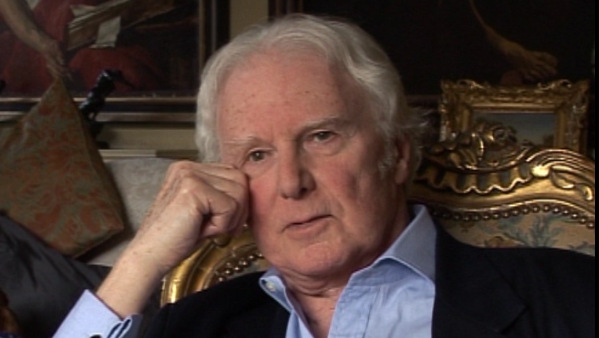 Artists are my targets
Writing destructive art reviews
1
...
5
6
7
8
9
I'm often accused of writing destructive reviews, and I have to say that this is not a customary thing. I quite often go to exhibitions of young artists who've still got to make their way, and to them, I write a letter telling them what I think. Not out of any boastfulness on my part, but just making it quite clear that this… in case it is useful for you to know, this is how I reacted.
But when you get to the really established figures like Freud or Kossoff or Auerbach or Gilbert & George, people who are widely collected for even millions of pounds, who are supported by the Arts Council, who are sent hither and yon around the world by the British Council, into whose prosperity the taxpayer pours enormous sums of money… Anish Kapoor, for example. Antony Gormley. Then I think these are fair targets, and one should not hold back. And if I see Anish Kapoor producing something which I think is frankly infantile, then I'm perfectly happy to say so, and with no holds barred. And you mentioned Kossoff, and I remember when I was eight, encountering… it was right at the beginning of the war, 1939, and I had to share quarters for a few days with a boy from the East End, who was perhaps five, and who had never seen a civilised lavatory before, and he didn't know what going to a lavatory really involved, and he had retrieved his stools, and on the tiles of the bathroom, had made drawings with his fingertips. And there is, of course, as you learn years later, a Freudian observation in this, that Freud was well aware of children using their stools as a drawing material. And then, years later still, you come across Kossoff, who produces pictures that look extraordinarily like the material that you've seen by a five-year-old spending the first half hour in a decent bathroom with a lavatory. And there it is. The connection is so clear, and you cannot resist bringing it out. And of course, once you've made that allusion, it means that lots of people cannot look at a Kossoff painting without remembering that children put their fingers in their stools and make drawings in exactly the same way. You know, the round heads and the stick bodies. So it's what I said to you a moment ago about 50 years of knowledge and experience suddenly there as a well on which to draw my criticism.
[Q] Honesty's one thing, but relish is possibly another.
I sometimes think… I'm not any more. I mean, my writing now is very, very controlled, and I think a good dead duller than it used to be. And in the years when it wasn't dull, I sometimes read my things before I sent them to paper, and said, where the devil did that come from? Because it seems to have been inspired by something else, something outside me, something that is not me. And it's idiotic to talk of possession, but I think there was, at a certain stage in my work as a scribbler, a feeling of something other than just me writing these things, that my brain was on a very long leash. I found it rather disturbing, to be frank, I found it disturbing, because I'd occasionally read things a year or two after, and take a breath. You know, how did I dare do that? Where did that idea come from, you know?
It doesn't happen now. I'm that much older. And I'm very wary of what I… I am very aware of what I write and what its implications may be. And once you've written a really destructive article about somebody, you can't write about it again. You know, I don't want to write about Gilbert & George again. I've said what I think about them, I've said what I feel about them, which may not be quite the same thing. So I… there is no point.
Born in England, Brian Sewell (1931-2015) was considered to be one of Britain's most prominent and outspoken art critics. He was educated at the Courtauld Institute of Art and subsequently became an art critic for the London Evening Standard; he received numerous awards for his work in journalism. Sewell also presented several television documentaries, including an arts travelogue called The Naked Pilgrim in 2003. He talked candidly about the prejudice he endured because of his sexuality.
Title: Writing destructive art reviews
Listeners: Christopher Sykes
Christopher Sykes is an independent documentary producer who has made a number of films about science and scientists for BBC TV, Channel Four, and PBS.
Tags: Arts Council, British Council, Lucian Michael Freud, Frank Helmut Auerbach, Antony Mark David Gormley, Leon Kossoff, Anish Mikhail Kapoor, Gilbert Proesch, George Passmore, Gilbert & George, Sigmund Freud
Duration: 6 minutes, 24 seconds
Date story recorded: April 2013
Date story went live: 04 July 2013