NEXT STORY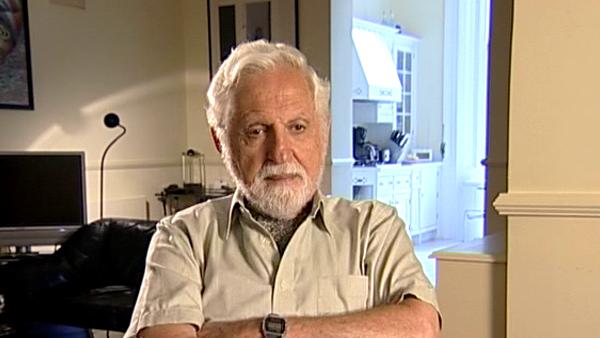 The greatest compliment I ever had in my life
The compulsive drive for recognition
1
2
3
4
5
...
12
Why would a scientist author choose a novelist for his principal character? Marx is a novelist in here. My avowed purpose in writing fiction is to interpret the tribal culture of science to the general public. I have chosen for this task the genre of science-in-fiction... (science hyphen in hyphen fiction), certainly not science fiction, but not quite either the realistic fiction that knows so little about science. Readers might think that in my work I will stay close to the scientific world and people that world with figures in long white coats. This time I do not, a decision that raises a question. Is Marx, Deceased just my transparent attempt to avoid being typed as a narrow science-in-fiction writer? Actually, there's more to it. A recurrent theme in my fiction is a compulsive drive of research scientist for peer approval, namely recognition. The struggle to carve out a reputation that is so important to the essential skill of contemporary science is also related to grantsmanship. While this drive to make a name for oneself has many effects in the culture of science, one effect is that has attracted little notice in the way that most such omissions escape notice is this. Scientists never publish anonymously. Here's where I find a point of contact between two groups who do not often associate, the creative artist and the researcher in hard science, but areas of intersection are not necessarily areas of agreement. This point of contact between the two cultures while it reveals some convergences, exposes important differences as well. Most writers also display a need for approbation by their peers. Novelist Stephen Marx's... the character in my novel, preoccupation with his own image is not very different from describing a scientist's hunger for peer validation. In each instance, that urge is both a nourishment and a poison of a creative mind. But writers also lust for recognition beyond the community of their peers. Unlike scientists who live and die by peer review, a writer requires above all else the approbation of the general public. Bestsellers are created by the book buying public, not by the writer's peers. Even the favourable opinions of book reviewers and critics, though craved by authors, are not essential for elevation to the bestseller list. Here scientists have an advantage. They need not concern themselves with professional critics because such a breed does not exist in their intellectual world, which incidentally also excludes the general public. But the final difference between these two groups in this regard, is the one that concerns me most for it is the one that cuts, I believe, to the heart of the matter. It has to do with individual identity, with ego, the ultimate source of all this hunger for success. Scientists, I have said, never publish anonymously. To do so would seem to rob the entire exercise of its point as I've tried to demonstrate in my preceding novel, entitled The Bourbaki Gambit. (Which, incidentally, is my favourite novel.) But a writer if one's central purpose is to win general acclaim, the kind of celebrity in which one's individual identity is as irrelevant as the actual deeds or personalities of any of the celebrities whose faces grace the supermarket tabloids, it hardly matters if one writes under one's own name or not. This question of celebrity is not an idle one, because it ultimately goes beyond ego to the quality of the work itself. What kind of celebrity we pick has everything to do with what we write. If a novelist had to choose between bestseller status on the one hand, and critic's choice on the other, to sell thousands of books for a couple of years, followed by the oblivion of the remainder bins or to be neglected by the general public now, but still be read half a century later... in other words, as Flaubert put it, truce between audience and readers, which would it be? Such a choice is a formidable test of a writer's self-esteem, a test to which my fictional author eventually subjects himself. But does he pass it?
And that, in fact, is really me.
Austrian-American Carl Djerassi (1923-2015) was best known for his work on the synthesis of the steroid cortisone and then of a progesterone derivative that was the basis of the first contraceptive pill. He wrote a number of books, plays and poems, in the process inventing a new genre, 'science-in-fiction', illustrated by the novel 'Cantor's Dilemma' which explores ethics in science.
Title: The compulsive drive for recognition
Listeners: Tamara Tracz
Tamara Tracz is a writer and filmmaker based in London.
Tags: Marx, Deceased, The Bourbaki Gambit, Stephen Marx, Gustave Flaubert
Duration: 5 minutes, 7 seconds
Date story recorded: September 2005
Date story went live: 24 January 2008