NEXT STORY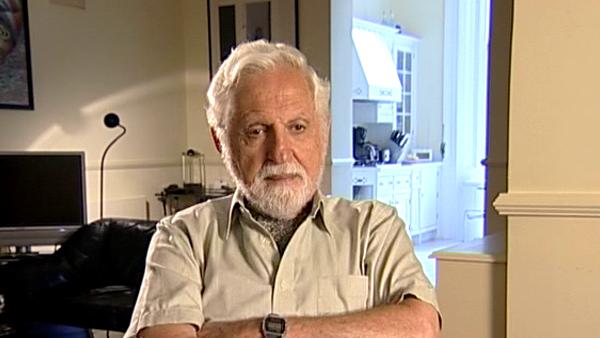 Relationship with my mother in later life
My father's death and a revelation
1
...
3
4
5
6
7
...
12
And he died at age 96 in an accident. He undoubtedly would have lived well over 100, and my grandmother on his side was, died at 101. And when he was lying on his deathbed already unconscious and I knew that he would die within a few hours. That's why I was there. I just sat by his bed holding his hand. My son sitting next to me. My stepmother somewhere behind just- I don't know whether she was reading or thinking, and a Bulgarian cousin who was the age of my son more or less was sitting next to him and these two were whispering, talking, and I was looking at my father just thinking. And suddenly my son turns to me and he says, Papa did you know that grandpa was married before? And I looked at him and I said, well of course. I mean my mother. He said, no, no, no. He meant before because of his- The only one that he knew was my stepmother of course. That was already for 30 years. I said- So I said- my mother? No, no, no, another wife. I said- what? I mean there on his deathbed I said- where does this come from? He said, I just spoke to Ilan, the cousin, he told me. I said, what did he tell you? He said- well that when he was in Bulgaria before he came here of course after he was divorced. So during the time that I didn't really see him he was married. And I said, but he's never told me that. And I looked at my father and said, you can't die now. Wake up. Tell me. Who was she? That was it you know. I couldn't hear and then I turned to my, after I turned to my stepmother- was completely flabbergasted and she knew it. So there was the story all over again. I mean this business, these mysterious marriages that are hidden for various reason and I said, now why the hell didn't he tell me? He said he was embarrassed, you know. I mean again this sort of thing to tell me. It was sort of as if I didn't- I didn't- I, you know, I walked away from some family situation where of course all I want to know is what was she like. Who was she? Same attitude as my daughter had, that I had with his, with his girlfriend or whatever she was at that time. It's an ironic thing with my father.
Austrian-American Carl Djerassi (1923-2015) was best known for his work on the synthesis of the steroid cortisone and then of a progesterone derivative that was the basis of the first contraceptive pill. He wrote a number of books, plays and poems, in the process inventing a new genre, 'science-in-fiction', illustrated by the novel 'Cantor's Dilemma' which explores ethics in science.
Title: My father's death and a revelation
Listeners: Tamara Tracz
Tamara Tracz is a writer and filmmaker based in London.
Tags: son, stepmother, death, accident, mysterious marriage, family
Duration: 2 minutes, 26 seconds
Date story recorded: September 2005
Date story went live: 24 January 2008