NEXT STORY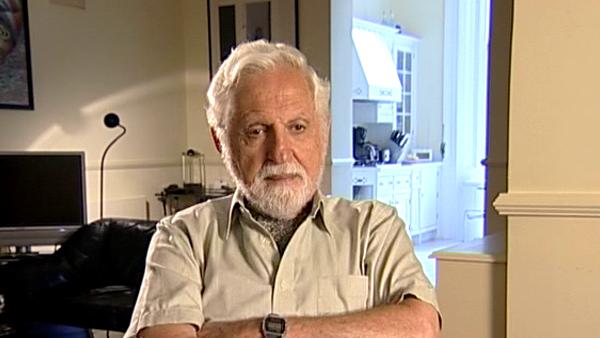 Considering changing career
My knee operation and working at Syntex
1
...
6
7
8
9
10
...
12
I had an infrastructure there, which of course I couldn't have at Wayne. I had secretaries and I was in a first-class hospital. Again, in Mexico it was a British-American hospital with large private rooms and everything else. And I said I would direct my students by telephone... long-distance telephone from my hospital bed in Detroit, and in the meanwhile ran a research programme also in Mexico City. And my secretary from Syntex would come every morning because, after all, within a couple of days I wasn't really ill anymore. I was only totally immobilised in a hospital in a... in a cast. But mentally it actually worked, and a lot of romantic stories were told about me running this... these research programmes out of bed so efficiently that that's how one should direct research. A close friend of mine, Gilbert Stork, said maybe he should do this. He was professor at Columbia. I told him it takes a few more things than just doing it by telephone. But so, I did this and worked there for three years that way. I stayed on for... I'm sorry, two years. I actually stayed three years, but the Wayne connection is two years. So, I extended my leave of absence and, at that point, came this other development of Syntex.
By that time Syntex was already a bigger company. They had more money for research. I was then running the entire research; I was vice president of research. Everyone reported to me, also the... the non-chemists. And I brought quite a number of post doctorate fellows down. These were all people who'd worked... graduate students, post docs of mine at Wayne State University, and Syntex became really the first pharmaceutical company to have a post doctorate fellowship programme. That's now quite common. At that time people thought it was impossible. How do you keep trade secrets, so to speak? As if there were many trade secrets in research and so on. And that turned out to be just quite superb. In those two or three years there were people from many different countries who all came to Syntex from Belgium, from France, from Germany, from Italy and, of course, the United States, England and that was really quite... quite exciting. So, I was there for two years and then was about to return to Wayne State University during which time they had built a new building and said that was where I would be able to move all my people into really good facilities. They were in horrible facilities before, and then at that moment Stanford University came.
Austrian-American Carl Djerassi (1923-2015) was best known for his work on the synthesis of the steroid cortisone and then of a progesterone derivative that was the basis of the first contraceptive pill. He wrote a number of books, plays and poems, in the process inventing a new genre, 'science-in-fiction', illustrated by the novel 'Cantor's Dilemma' which explores ethics in science.
Title: My knee operation and working at Syntex
Listeners: Tamara Tracz
Tamara Tracz is a writer and filmmaker based in London.
Tags: Syntex, Wayne State University, Gilbert Stork
Duration: 2 minutes, 59 seconds
Date story recorded: September 2005
Date story went live: 24 January 2008