NEXT STORY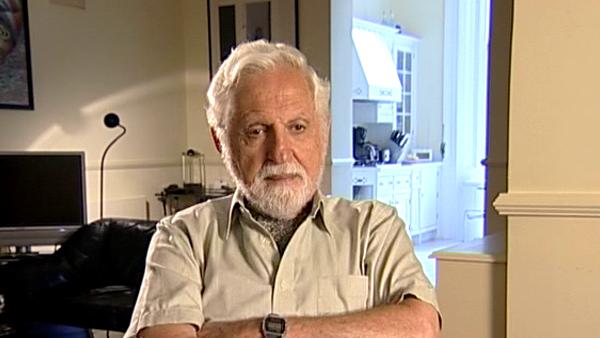 Working on natural products chemistry
Having my cake and eating it
1
...
7
8
9
10
11
12
I, of course, in a way had my cake and ate it too, because I then continued in a completely bigamous relationship, particularly at Stanford, where... and I can jump back quickly to that, where I then convinced Syntex to move part of its research to the United States, because they were doing very well in Mexico, but the real future, of course, had to be a pharmaceutical company in the States, and for that you better have a presence in the States, and move into other areas, rather than just steroid chemistry, and all the pharmaceutical companies were on the East Coast, and I said we ought to be different. So, if Syntex is going to do anything there, you ought to do it on the West Coast, where you have first class universities, first class scientists, but they all, if they want to work in the pharmaceutical industry, have to move to the East Coast, so you can even get the best ones and they'll stay right there, which turned out to be the case. So that's when Syntex decided to first establish a research headquarters there, in part, and eventually moved most of the company there, to Stanford Industrial Park, because I was there. And so, Fred Terman, the provost, accomplished exactly what he wanted to accomplish, and enabled me to then go on a part-time... so for many years I was a halftime professor, and halftime I ran... I was then President of, for a while, of Syntex Research, and then formed some other companies, as Chief Executive Officer, which would have been impossible in any other university. But it was possible there, in part, because I also did something which people, of course, don't do now. I built a firewall between my professional, academic and industrial work. Since it was next door, five minutes away, each day I could be... I was in my academic job from roughly 8:00 to 11:00, and then I went over to Syntex. I had a university telephone and the industrial one, and vice versa, and stayed there until about 2:30, or 3:00, and then I went back to the university. And so I was able to teach, I'd see my students, and all lunches were always working lunches, and I actually, literally worked at probably 110% efficiency, and even though I was officially a halftime faculty member, I had the largest research group at that time in our department, and was the most productive person, I would say, in terms of, at least publications in my department... in our department at Stanford, even though I was half in both places.
So, in a way I never had to make the ultimate decision, and I think it made me a much better professor, because I realised what the real world was like, and it made me a much better industrialist, because I really knew where the cutting edge research was going on in certain fields. But I never worked in the university doing things that were industrial problems, and vice versa, I felt there should be absolutely no confusion. I never filed patents on any of the industrial... academic work, I immediately published it, and that I think was a very useful decision, because people could... I never exploited my students in that respect, and I think that was very important, which is of course the main problem right now in this interaction between academia and industry, which is a complicated one. It's not black and it's not white, but it is very grey, and I really kept it very, very separate. So that did work. And at the same it meant I didn't really have to make any decision about which one I'd favour, I was a true bigamist, having two wives at the same time and being equally happy with them, and sleeping with both of them on the same day, not on alternate days, and I think that was important.
Austrian-American Carl Djerassi (1923-2015) was best known for his work on the synthesis of the steroid cortisone and then of a progesterone derivative that was the basis of the first contraceptive pill. He wrote a number of books, plays and poems, in the process inventing a new genre, 'science-in-fiction', illustrated by the novel 'Cantor's Dilemma' which explores ethics in science.
Title: Having my cake and eating it
Listeners: Tamara Tracz
Tamara Tracz is a writer and filmmaker based in London.
Tags: Stanford, Syntex Research, Frederick Emmons Terman
Duration: 4 minutes, 3 seconds
Date story recorded: September 2005
Date story went live: 24 January 2008