NEXT STORY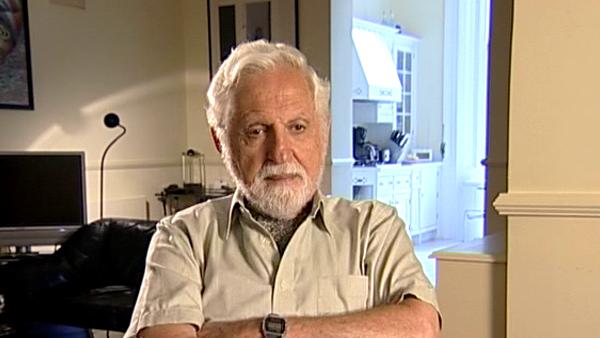 Chiroptical methods and mass spectrometry
Women in X-ray crystallography
1
...
7
8
9
10
11
12
X ray crystallography, is the equivalent thing to taking a colour flash picture, and in one image, in one- I don't mean that this happens in one second, but the result that you get, that picture tells you all, and that is what happened in the natural part of this chemistry, and people like Rosalind Franklin, to use a- or Dorothy Hodgkins, interestingly enough, that here in the UK it was in this very misogynist academic setting of the UK, you had X ray crystallography that was really populated largely by very important women. Not exclusively, but Kathleen Lonsdale, already under the Braggs, and Rosalind Franklin, let's say, at the time of Bernal, and I'm taking the men and the women, and then Dorothy Hodgkins, Olga Kennard, and so you have all women who did powerful important work in X ray crystallography. Why? I really believe that the reason for that was, and I'm not excusing this, but it was very labourious work before computers. You had to have an unbelievable amount of patience, and apparently it was supposed to be very repetitive, and so on, and, and I think men would just say, well, this is okay for women. Of course the women showed that it wasn't just that, they had that quality of perhaps patience and persistence, but also could show- people like Dorothy Hodgkins, who won a Nobel prize for that, that in fact you can also do spectacular work in this, but much of this was either before computers, or just with very primitive ones. But as computer technology advances on, then X ray crystallography became very automated and much more rapid, and so on and we could apply it to molecules that were completely beyond X ray crystallography at that time. This has become now, almost, for many things, except with very big molecules, quite routine, particularly for this small, by chemical standards, molecular weight, let's say, below 1,000 Dalton, whereas proteins, of course have hundreds of thousands, or more than that, and that has completely destroyed a natural part of chemistry, because you realise, of course, the game, the intellectual game of guessing what is in a dark room, becomes- It's total dull stuff if you just come and take a picture, develop it, look at the picture, and ah ha, here it is, well okay, so maybe you become a technical photographer, but nothing else. This is not like filmmaking where you can also add artistic things to it, there isn't anything to add to it, it's either it's here or it's not here, that's what it is or it's not. And so that destroyed completely within, probably 30 or 40 years, what was in a way, the most, intellectually most exciting area of chemistry, and at one time the organic chemistry, and at one time the most productive, and why do I say that? Because, in order to be able to develop, you had to find also chemical ways of- which would be the touching, of sophisticated, of intuitive touching of the dark room. You had to develop chemical procedures, not just, not just the physical ones, so a lot of real chemistry was developed in the process of trying to determine the structure of a compound, and some of the giants in Germany and Austria, ah, Germany and England, in particular, people like Sir Robert Robinson, for instance, one of the great organic chemists here in this country, developed a lot of chemistry as a result of this. But then came also these physical methods, and I- because you're willing to try anything that will help you get a better light, then you're going to use it, so that type of the natural part of chemistry is intuitively more receptive to using new methods of that type, and I decided not only to use them but to develop them, and I did that in a number of areas. And the one, I think, in which my research group is particularly well known is for chiroptical methods.
Austrian-American Carl Djerassi (1923-2015) was best known for his work on the synthesis of the steroid cortisone and then of a progesterone derivative that was the basis of the first contraceptive pill. He wrote a number of books, plays and poems, in the process inventing a new genre, 'science-in-fiction', illustrated by the novel 'Cantor's Dilemma' which explores ethics in science.
Title: Women in X-ray crystallography
Listeners: Tamara Tracz
Tamara Tracz is a writer and filmmaker based in London.
Tags: Rosaling Franklin, Dorthy Hodgkins, Kathleen Londsdale, Robert Robinson
Duration: 4 minutes, 36 seconds
Date story recorded: September 2005
Date story went live: 24 January 2008