NEXT STORY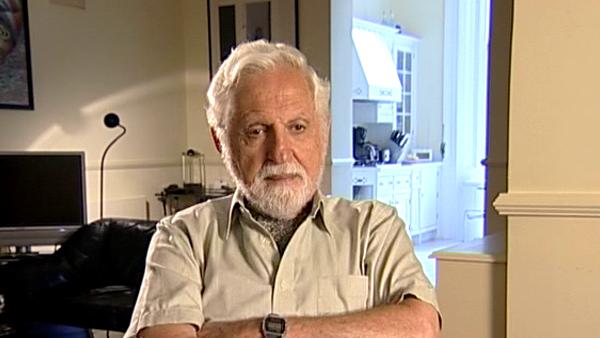 Head of a primatology committee
Pygmy chimps: research priorities in the Congo
1
...
8
9
10
11
12
So a couple of years later, at the same time as I was Chairman of that BOSTID, we got an enquiry from the Congo. Now that was extraordinary, because the Congo is hardly a place that you think would have anything to do with research. And Congo had just become independent, after the horrible civil war and everything else from the Belgians. And Mobutu, that dictator, had just become the President... Dictator-President of the Congo, which the following year then changed its name to Zaire. And Mobutu, as part of his desire to get away from the colonial masters of Belgium and the United States was interested in having some diplomatic influence in what is really the most... the biggest country in Africa, with land surface and one of the richest, potentially, came to the Americans and said, would you advise us on the research priorities of the Congo? Well in a way that's a silly question and that's one of the more important priorities. But they wanted to do this and so the National Academy was asked to appoint a committee to travel there. And they didn't have any experts on hand so there was no problem in appointing a non-expert, and that was me, as a Chairman, primarily because, I at least I had some real exposure to Africa in East Africa, this is West Africa but anyway. So I knew... and so it was a group of about four or five, and it was a very interesting meeting. But then we had to come up with something realistic to suggest, what can we suggest to the Congolese? I mean, they had no infrastructure and the Belgians had established some interesting research institutes, which they've completely abandoned. So I still remember in Eastern Congo, Kivu and Bukavu and Lake Kivu, in other words the place where all the slaughters had been going on between the Rwanda Burundi and right now which is the worst place to travel to. This was the centre of a huge research institute called IRSAC, what does it stand... it's an acronym for... a French acronym for Institute for Research of... Institut de Recherches Scientifiques en Afrique Centrale, IRSAC. And I still remember going to this totally abandoned place and looking at the library. And there was not a single person there, and there were journals there I had never even seen, like the Proceedings of the Albanian Academy of Sciences, I still remember that. I never even knew there was such a thing and there I would find an entire set in the middle of Africa. And you wonder why. Because IRSAC, under the Belgians, had published their own journals and they had exchanged them with the academies all over the world. So there was this fantastic library but of course nothing there, no people. And to the question: what could you suggest to them? And the suggestion, and I came up with that. And I'm really quite proud of it even though it was in some respects a Pyrrhic victory, if you want to call it that. I said, if you want to do any research in the Congo, and you may have to argue the point whether you should do it, it had better be of some relevance. Now, of course, you could say the relevance ought to be diamonds and minerals and something which is really what the strength of their... Congo is... and had a college of mines there. But the more basic one, I, of course, thought of birth control. At that time, of course, birth control in Africa was one of the burning problems. And one of the problems of contraceptive research, which was still very fashionable in the '60s and are not fashionable at all anymore because the pharmaceutical industry lost interest in this, is to find a reasonable animal model. An animal model that makes sense with respect to humans. We do our research on dogs and guinea pigs and so on, which have no bearing whatsoever with human reproduction. And that has held back, in fact, and slowed down research in human reproduction enormously, in that we have no good animal models.
Austrian-American Carl Djerassi (1923-2015) was best known for his work on the synthesis of the steroid cortisone and then of a progesterone derivative that was the basis of the first contraceptive pill. He wrote a number of books, plays and poems, in the process inventing a new genre, 'science-in-fiction', illustrated by the novel 'Cantor's Dilemma' which explores ethics in science.
Title: Pygmy chimps: research priorities in the Congo
Listeners: Tamara Tracz
Tamara Tracz is a writer and filmmaker based in London.
Tags: Congo, Zaire, Kivu, Bukavu, Institut de Recherches Scientifiques en Afrique Centrale, IRSAC, Mobutu Sese Seko
Duration: 4 minutes, 23 seconds
Date story recorded: September 2005
Date story went live: 24 January 2008