NEXT STORY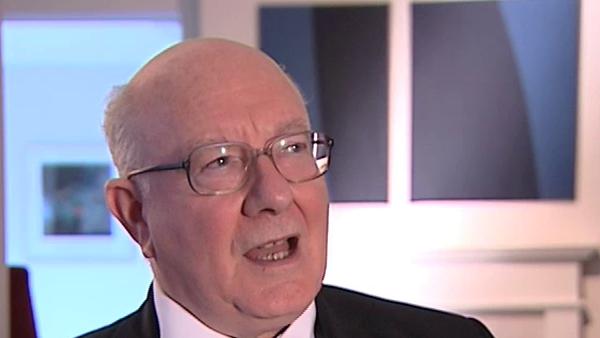 Life as an undergraduate in Cambridge in the 1960s
Changing subjects at Cambridge (Part 2)
Colin Renfrew
Archaeologist
1
2
3
4
5
...
8
I'd conceived the desire to know more about the Etruscans. I already had an Etruscan coin collection, I didn't mention the coin collection which I'd started to form as a schoolboy. I just sort of collected things and collecting coins but collecting them increasingly seriously and after the visit to Etruria while I was just 12, I got interested in the Etruscans and started collecting Etruscan coins. I never really got to know all that much about them except from a collecting standpoint but I'd built up really quite a good collection and so I'd heard of this course for foreigners at the University of Perugia in Etruscology which is a course that's given in Italian so was clearly necessary to know some Italian so I thought it would be a good idea to go on a course in Italian for foreigners to start with which I did in the University of Siena and that was a wonderful experience, mainly because Sienna is such a beautiful city and one was having classes in the university - summer classes in the University of Siena and going to see Sienese painting and the great authority on Sienese painting, Enzo Carli, was talking about that subject and so had a wonderful two or three weeks in Siena in my first long vacation, and so it seemed very appropriate to go off to this Etruscan course in the second long vacation and by this time I was really getting quite interested in the Etruscans and we had very good classes, Massimo Pallottino, the great authority on the Etruscans was in charge of the course, and Louisa Banti, a great authority on art history, was teaching, so they really had very good people and so that was fun to do, very good for my Italian as well, and so somehow archaeology seemed to be getting more and more interesting and in Cambridge I was going to the evening lectures at the field club, the students' field club in archaeology, and then I also went on Martin Biddle's excavations at Nonesuch. Martin, of course, was himself an undergraduate at the time but very high powered and already directing these massive excavations at Henry VIII's completely ruined palace at Nonesuch and there again Martin, of course, was a very good digger and thinks about the stratigraphy very carefully, so debating stratigraphy with Martin the trench I was supervisor of was interesting and worthwhile. So, as you say, by that time, I was perhaps ready for a change to archaeology which I was taking more and more seriously and so that's really how that changeover occurred. So I think you're right that the - having done a lot of digging, although not really in a very high powered way from my point of view, having done a lot of digging in Canterbury, made it seem a natural and interesting thing, not a quirky thing, but a natural thing to do and then Cambridge, of course, was a wonderfully easy place to make that change. And then I did already know Glyn Daniel in - in St John's, my room was in third court on the same stairway as Dr Daniel, of course all the names are written there so as soon as I arrived and Dr Daniel was naturally a television figure at that time as the chairman of Animal, Vegetable, Mineral, so one knew Dr Daniel from television very thoroughly already, and as you know very well, Paul, he was such a delightful person that one very soon got - just was on the stairway that he was very- I remember towards the end of my first year, very daring, I got together a party and invited a lot of people I by then knew from in the college or in the - the Union Society which I joined, and I invited Dr Daniel to join us and he attended the party and was very affable. So I already knew him slightly by the time the change came and so it was extremely easy to make that change and start off in my third year with classes in archaeology.
Baron Renfrew of Kaimsthorn is a British archaeologist known for his work on the dispersal of the Proto-Indo-Europeans and the prehistory of PIE languages. He has been Disney Professor of Archaeology at Cambridge as well as Master of Jesus College and Director of the McDonald Institute for Archaeological Research.
Title: Changing subjects at Cambridge (Part 2)
Listeners: Paul Bahn
Paul Bahn studied archaeology at Cambridge where he did his doctoral thesis on the prehistory of the French Pyrenees. He is now Britain's foremost specialist on Ice Age art and on Easter Island, and led the team which discovered Britain's first Ice Age cave art at Creswell Crags, Nottinghamshire, in 2003. He has authored and edited numerous books, including Journey Through the Ice Age, The Enigmas of Easter Island, Mammoths, The Cambridge Illustrated History of Prehistoric Art, and, with Colin Renfrew, Archaeology: Theories, Methods and Practice which was published in its 5th edition in 2008.
Duration: 4 minutes, 39 seconds
Date story recorded: January 2008
Date story went live: 14 May 2009