NEXT STORY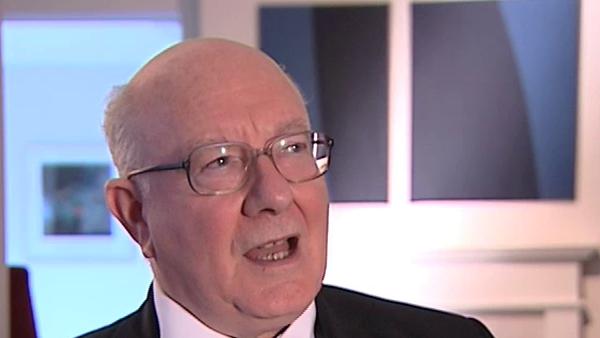 Developing an interest in art
Why I chose the Cyclades as a research subject
Colin Renfrew
Archaeologist
1
2
3
4
5
...
8
I think one thing about the Cyclades was that it was clearly a very important area. We all obviously read Gordon Childe's "The Dawn of European Civilisation". There was a whole chapter about the Cyclades in that book and yet nothing new had been written in - in recent years so that was one attractive element, I think. I think maybe also because I had been doing mainly the Neolithic and early Bronze Age and those places in Spain that we'd been visiting, supposed to have links with the Cyclades, and also I should mention one great journey which I and some friends made the year we graduated at Cambridge, which was 1962, we decided we'd like to go to Eastern Europe and we thought it would be great fun to go to Russia and we'd been lent a Volvo car, very suitable for the enterprise, and there were four or five of us doing this. One was Waby Armfelt, based in Denmark, she had been in Cambridge with Princess Margrethe as she then was, now Queen Margrethe of Denmark, and she and I and other of us had been supervised by Glyn Daniel looking at the radiocarbon laboratory and that sort of thing, and we conceived the idea of doing a tour in Russia looking at archaeological sites. So I got very excited about this and was learning about the Scythians and had that tour come off, I might well have got attracted to Scythian archaeology but we didn't get a visa to go into Russia. They were very suspicious of us travelling round in a - driving ourselves in a car, so instead we went through the rest of Eastern Europe other than Russia. We started off in - in Denmark, we sort of waved bye bye to Princess Margrethe who'd like to have come and almost did come but then it was clear that it really wasn't possible for her to travel in Eastern Europe at that time nor was it really very possible for her to go on a camping holiday with security and publicity and so on whereas we were completely incognito, obviously, so we started off in East Germany and then Poland and we saw a lot of wonderful archaeological sites, met a lot of interesting archaeologists and went down through Hungary into Romania and then Bulgaria and then back through Yugoslavia visiting famous archaeological sites like Vinca all the way. And I think the site that impressed me most was the Great Tell Mound of Karanovo in Bulgaria which has got a great section of about 15 metres and the Bulgarians had done a very vigorous excavation and sort of taken a whole slice out of this mound so you stood on top of this cliff 15 or 16 metres high or at the bottom you saw the horizontal surface and all this stratigraphy and they'd done some good work on the culture sequence. It was a very good stratigraphy but it didn't really seem to make very good sense in terms of the Aegean connections and I was very fascinated by that and there were supposed to be going to be Cycladic influences in the Bulgarian Copper Age in terms of the Karanovo sequence, Karanovo VI, and so all these links, I think, made the Cyclades rather an attractive subject. And one other attraction too was that among the most notable artefacts in the Cyclades are these very striking marble figurines which some were 30, 40 centimetres tall, some of them go up to a metre and a half, marble, wonderfully simple, really very beautiful objects and already in Paris, in the Louvre, I'd seen quite a lot of these including a truly beautiful head which is really a life- size head and these are objects of wonderful simplicity, very much appreciated perhaps unfortunately in the contemporary art market and they were a rather enigmatic and also very striking body of material. So it seemed that that would be a good place to start and I suppose also there's a great leg up if you want to study in Greece, just as if you want to study in Italy, that there's a British School of Archaeology at Athens just as there is a British School at Rome, and so it's quite easy to go and stay there and then work your way out, not quite such a brave jump as it would be in a country where you're on your own from the very beginning. So, I think those links and the circumstance that so little was known about this very important group of cultures of the early Bronze Age Cyclades, that's around 2500 BC, made it seem an attractive thing to do.
Baron Renfrew of Kaimsthorn is a British archaeologist known for his work on the dispersal of the Proto-Indo-Europeans and the prehistory of PIE languages. He has been Disney Professor of Archaeology at Cambridge as well as Master of Jesus College and Director of the McDonald Institute for Archaeological Research.
Title: Why I chose the Cyclades as a research subject
Listeners: Paul Bahn
Paul Bahn studied archaeology at Cambridge where he did his doctoral thesis on the prehistory of the French Pyrenees. He is now Britain's foremost specialist on Ice Age art and on Easter Island, and led the team which discovered Britain's first Ice Age cave art at Creswell Crags, Nottinghamshire, in 2003. He has authored and edited numerous books, including Journey Through the Ice Age, The Enigmas of Easter Island, Mammoths, The Cambridge Illustrated History of Prehistoric Art, and, with Colin Renfrew, Archaeology: Theories, Methods and Practice which was published in its 5th edition in 2008.
Duration: 5 minutes, 34 seconds
Date story recorded: January 2008
Date story went live: 14 May 2009